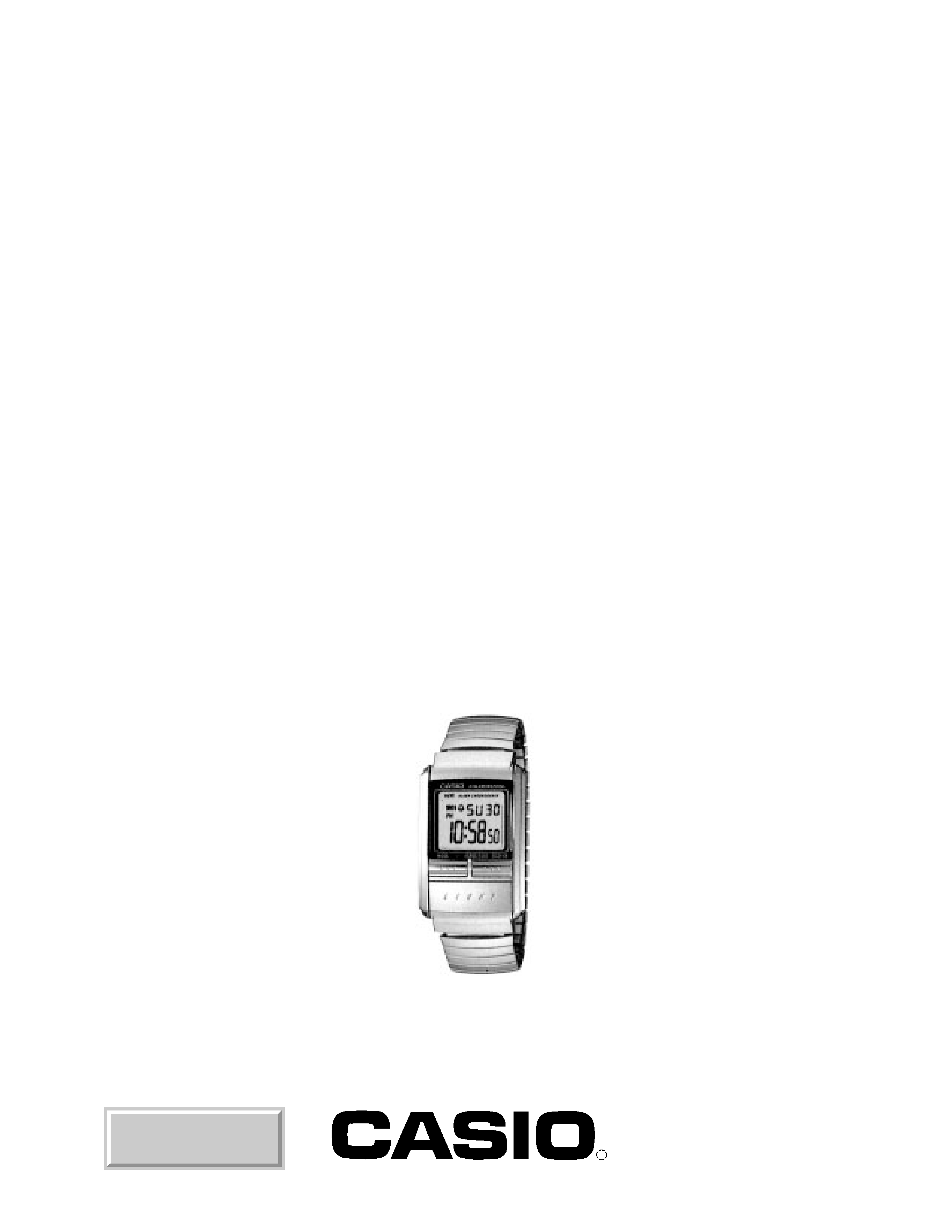 ---

1. SPECIFICATIONS : QW-1605
1. SPECIFICATIONS · · · · · · · · · · · · · · · · · · · · · · · · · · · 1
2. OPERATION CHART · · · · · · · · · · · · · · · · · · · · · · · · · 2
3-1. BLOCK DIAGRAM · · · · · · · · · · · · · · · · · · · · · · · · · 3
3-2. CHECKING TERMINALS AND COMPONENTS · · · · 4
3-3. N1~N3, CG1~CG3 PADS · · · · · · · · · · · · · · · · · · · · 4
4. EXPLODED VIEW · · · · · · · · · · · · · · · · · · · · · · · · · · · 5
5. PARTS LIST · · · · · · · · · · · · · · · · · · · · · · · · · · · · · · · 6
6. PRECAUTIONS FOR REPAIR
6-1. AC (ALL CLEAR) · · · · · · · · · · · · · · · · · · · · · · · · · · 7
6-2. ACCURACY CHECKING · · · · · · · · · · · · · · · · · · · · 7
6-3. LINK REMOVAL OF EXPANSION BAND · · · · · · · · · 8
Piezo plate on Back cover
· Electro-luminescent backlight
Measuring capacity: 59'59.99"
Measuring mode: Elapsed time, split time, 1st-2nd
· Regular time keeping: Hr, min, sec, pm, date, day
· Auto-calendar (set at 28 days for February)
---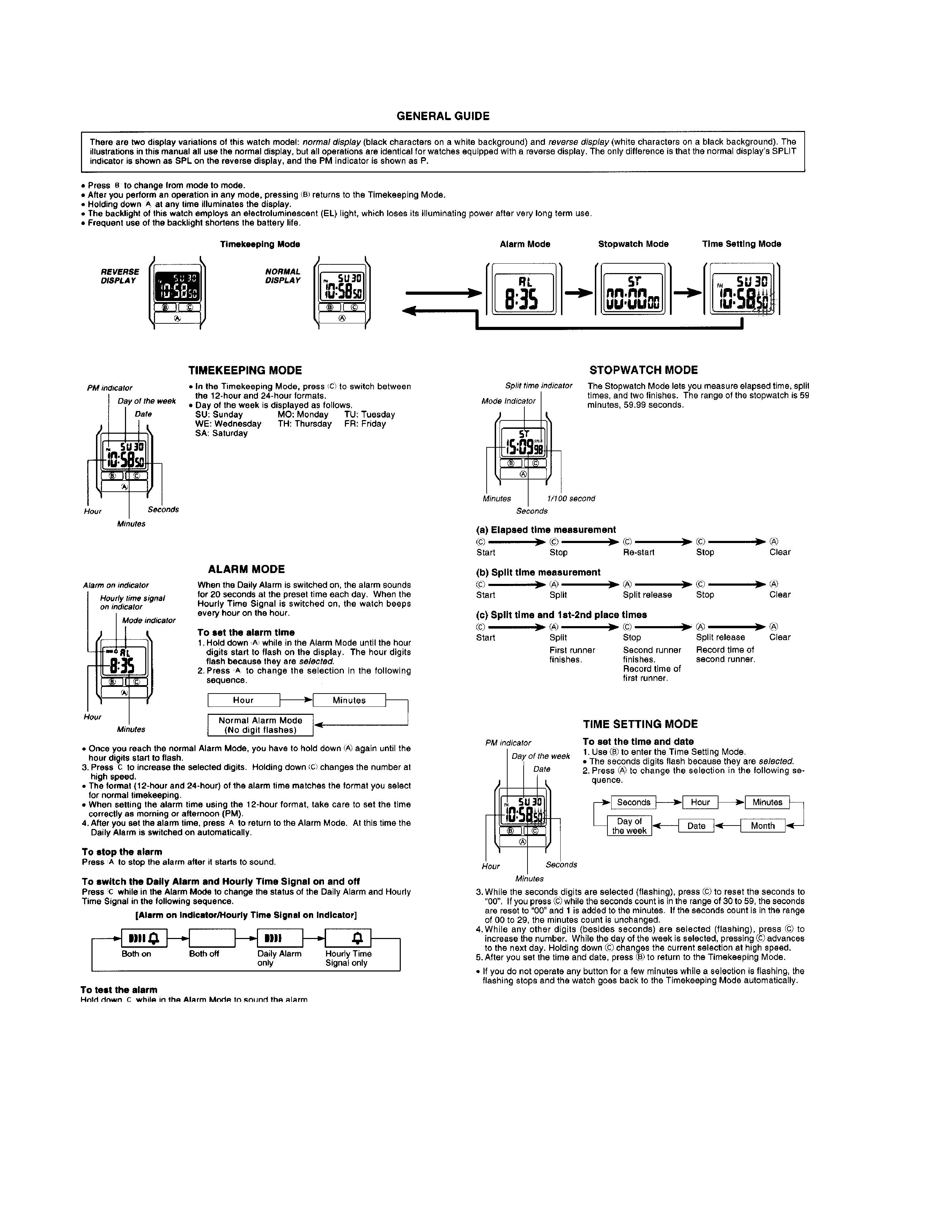 2. OPERATION CHART : QW-1605
---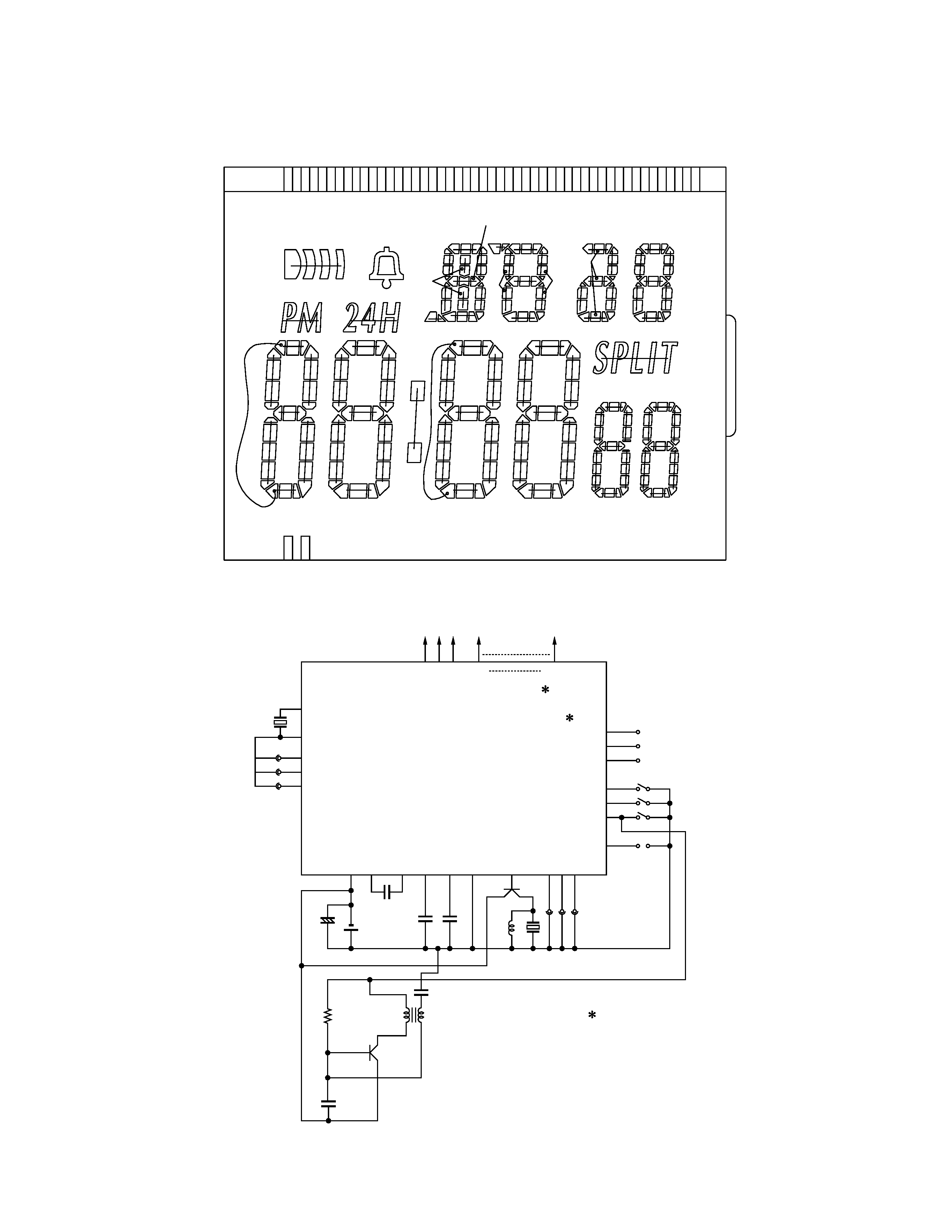 ---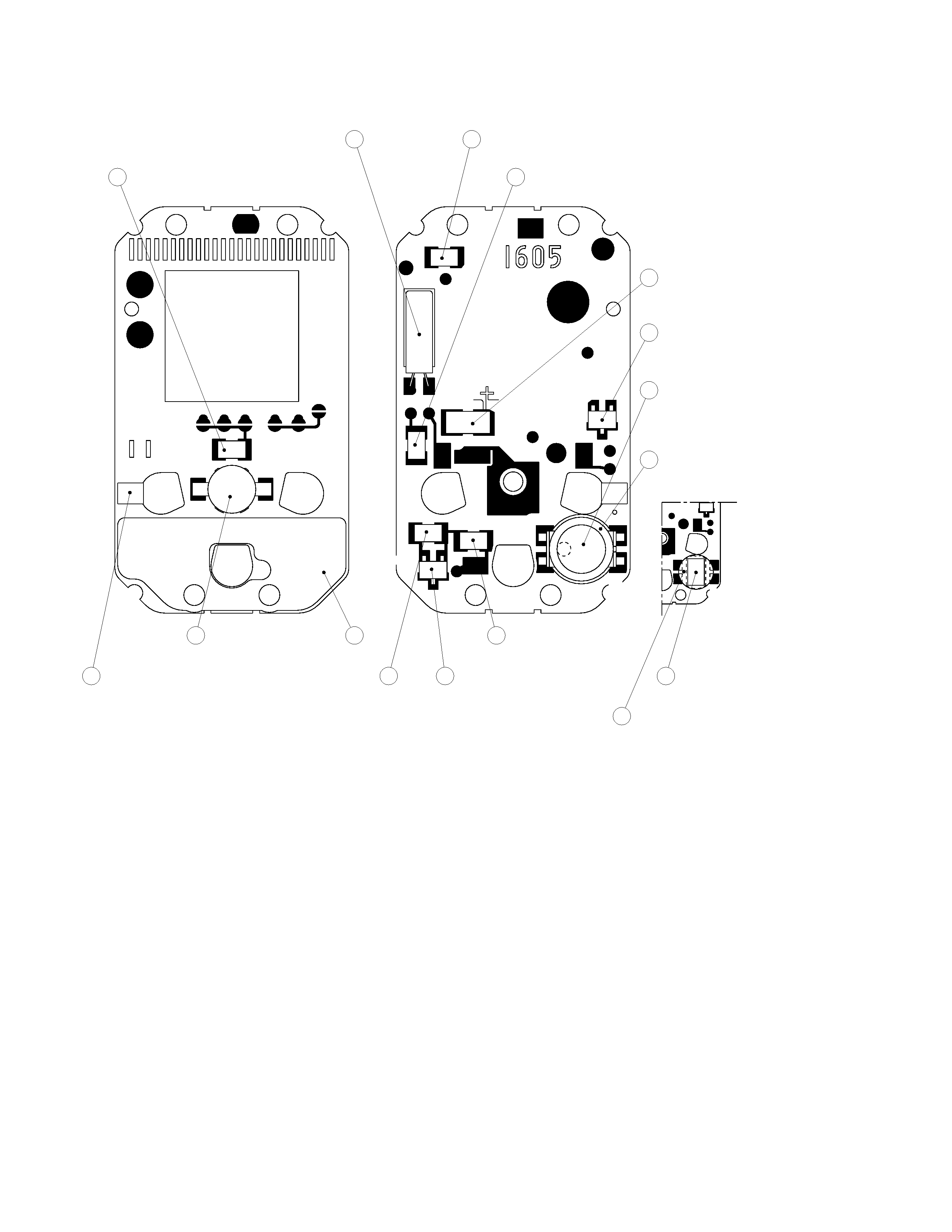 3-2. CHECKING TERMINALS AND COMPONENTS : QW-1605
Never solder or desolder these pads, because they have been selected best in the production line.
A new PCB ass'y as a spare parts will be supplied with factory adjustment of these pads.
In case the Oscillator / Quartz is defective, replace the PCB ass'y with new one.
---