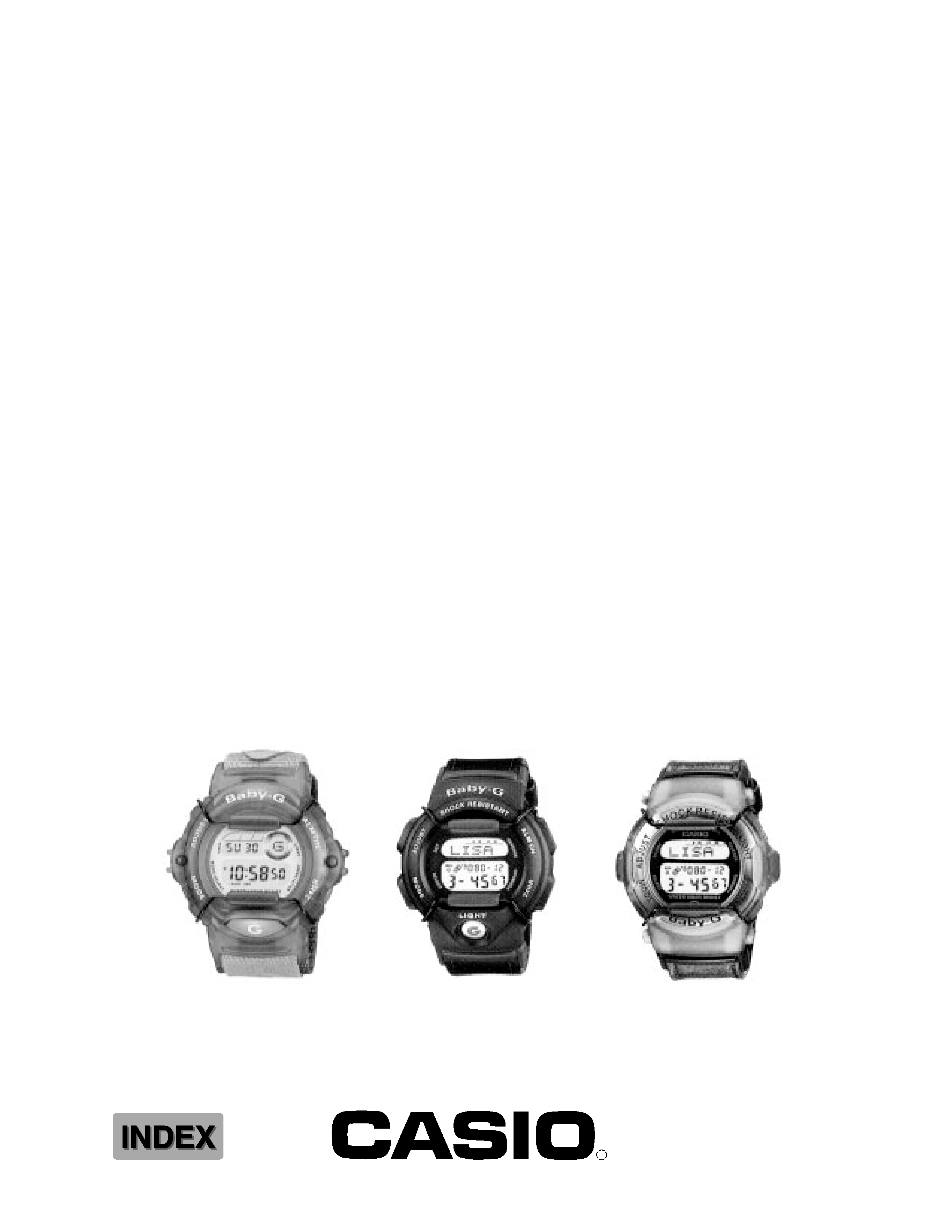 ---

1. SPECIFICATIONS · · · · · · · · · · · · · · · · · · · · · · · · · · · 1
2. OPERATION CHART · · · · · · · · · · · · · · · · · · · · · · · · · 2
3. DRAWINGS · · · · · · · · · · · · · · · · · · · · · · · · · · · · · · · · 8
3-1. BLOCK DIAGRAM · · · · · · · · · · · · · · · · · · · · · · · · · 8
3-2. CHECKING TERMINALS AND COMPONENTS · · · · 10
4. EXPLODED VIEW · · · · · · · · · · · · · · · · · · · · · · · · · · · 11
5. PARTS LIST · · · · · · · · · · · · · · · · · · · · · · · · · · · · · · · 12
6. PRECAUTIONS FOR REPAIR · · · · · · · · · · · · · · · · · · · 14
6-1. AC (ALL CLEAR) AND REMOVING OF MODULE · · · 14
6-2. ACCURACY CHECKING · · · · · · · · · · · · · · · · · · · · 14
· Electro-luminescent backlight
21 characters can be memorized.
Measuring capacity: 59'59.99"
Measuring mode: Net time, split time, 1st-2nd place
Other: Auto-start function
Input range: 1 sec. to 60 min.
· Regular timekeeping: Hr, min, sec, am/pm, mo, date,
· Auto-calendar (pre-programmed until the year 2039)
· Electro-luminescent backlight
· Animated display (DANCE/LOVE/DJ)
Memory capacity: up to 20 sets of data, each set
name, telephone number and cell
Other: Auto sort function
Measuring capacity: 23:59'59.99"
Measuring mode: Net time, split time, 1st-2nd place
· Regular timekeeping: Hr, min, sec, am/pm, mo, date,
· Auto-calendar (pre-programmed until the year 2039)
· 5 multi-function alarms with icons
Notes: CONDITION OF BATTERY LIFE
QW-1559 Approx. 15 months
QW-1564/1565 Approx. 24 months
Piezo plate on Back cover
---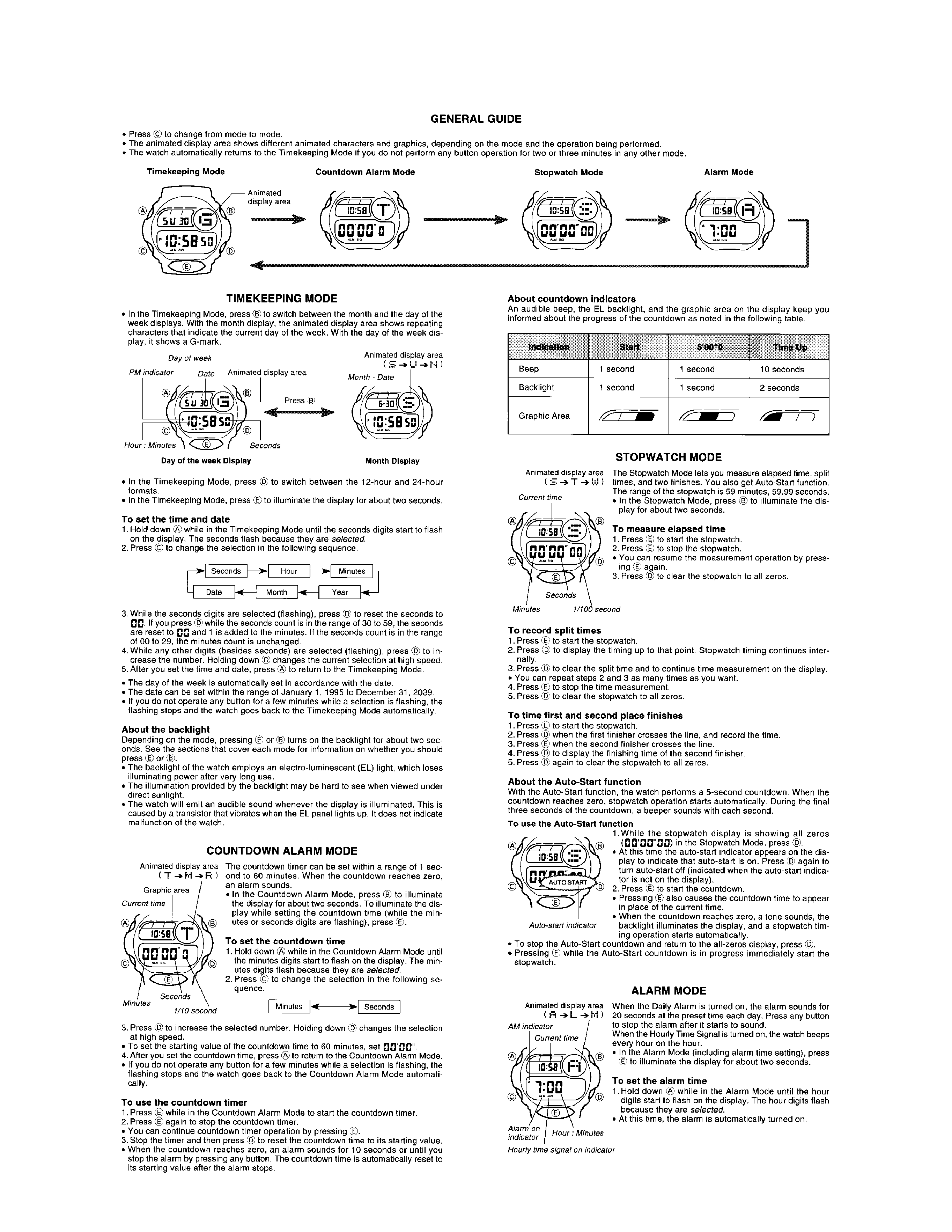 2. OPERATION CHART:MODULE QW-1559
---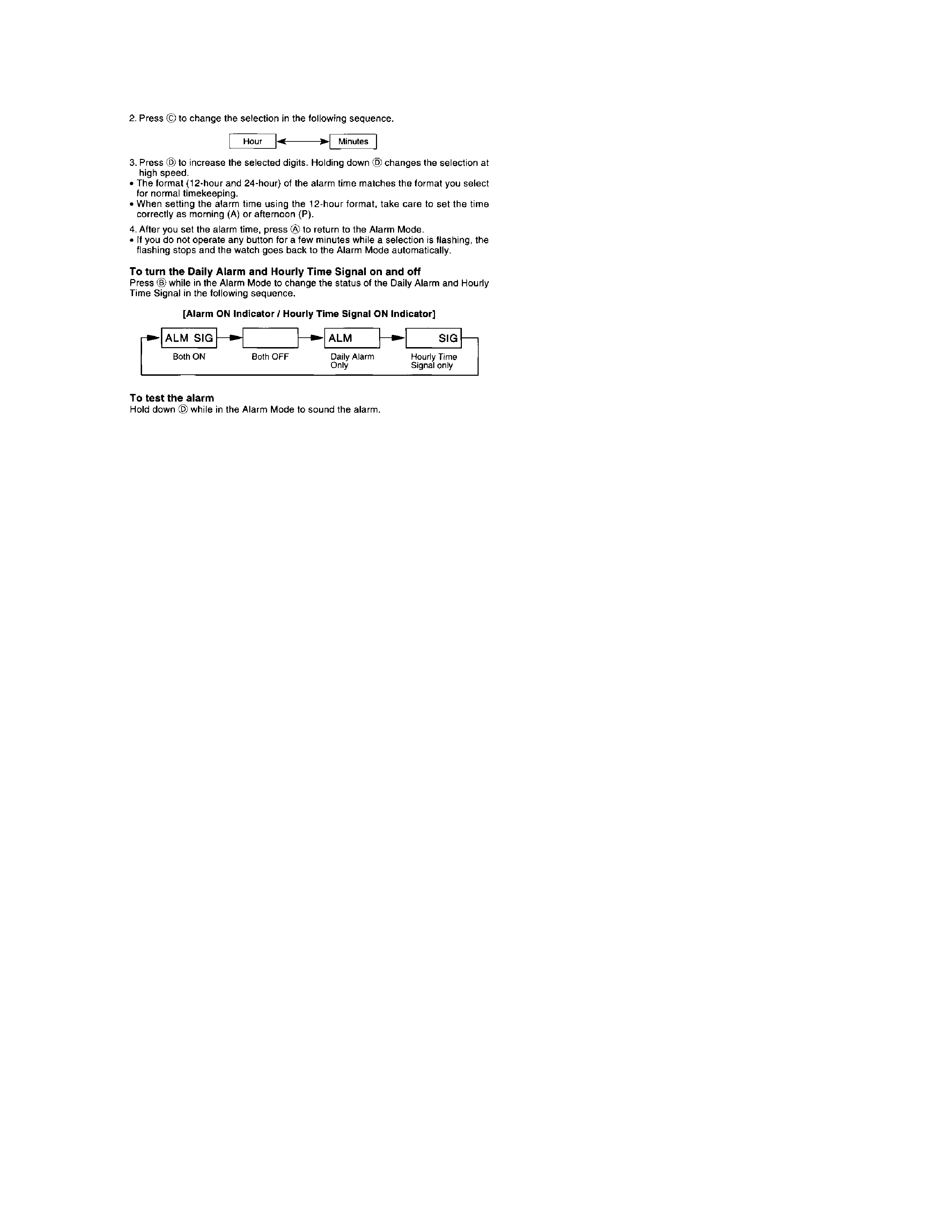 ---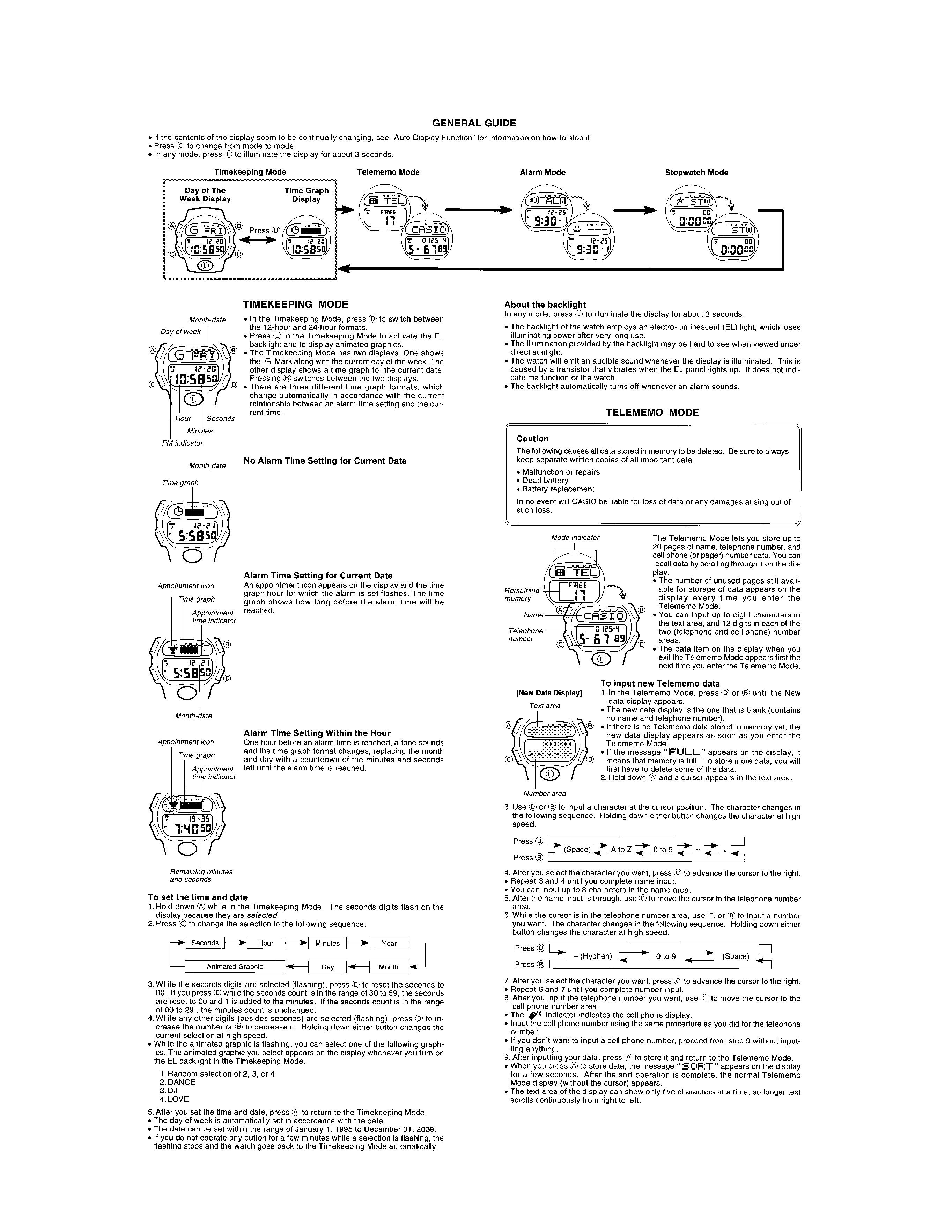 OPERATION CHART:MODULE QW-1564
---