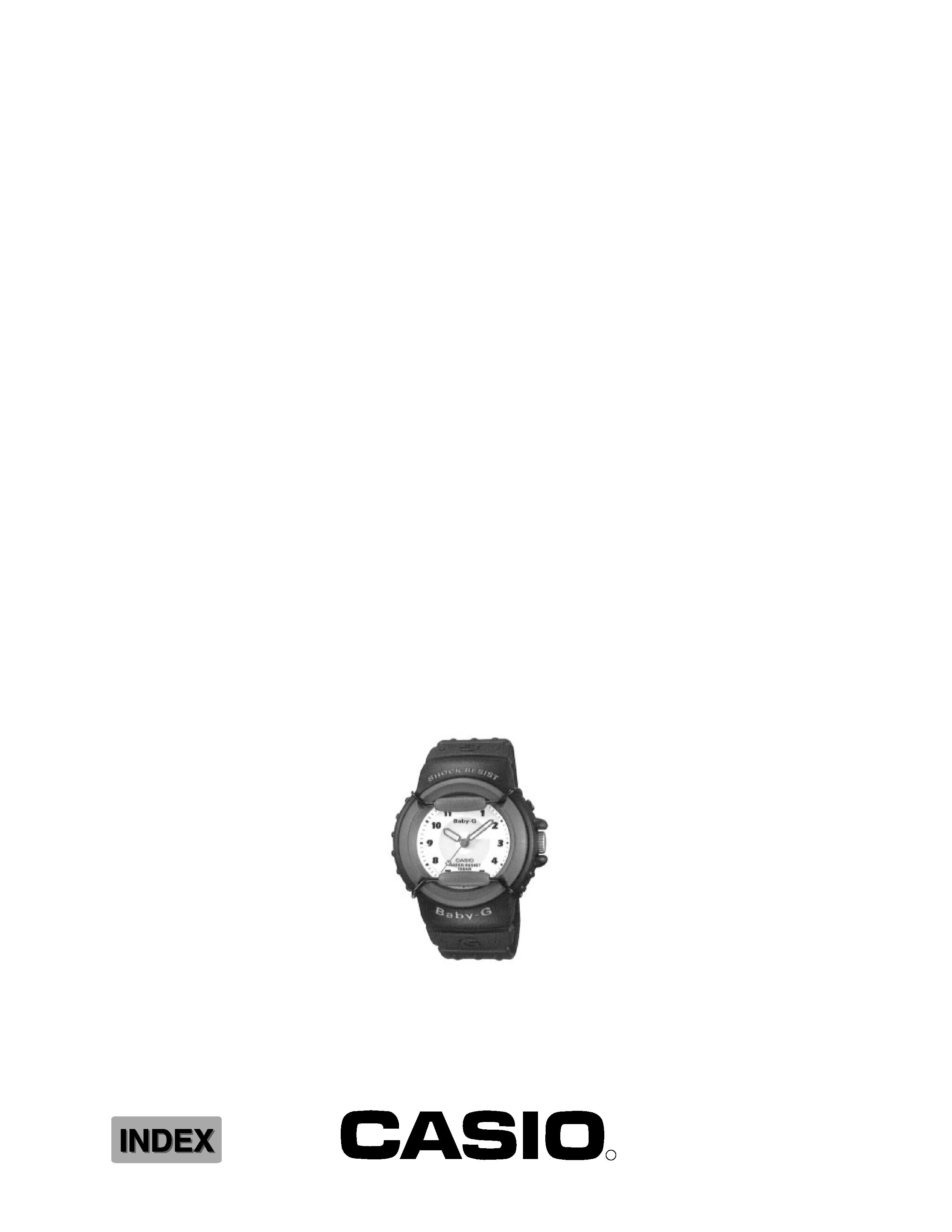 ---

1. SPECIFICATIONS ......................................................................................... 1
2. OPERATION CHART: MODULE QW-1395 ................................................... 1
3. EXPLODED VIEW: MODULE QW-1395 ........................................................ 2
4. PARTS LIST: MODULE QW-1395 ................................................................. 3
5. PRECAUTIONS FOR REPAIR: MODULE QW-1395 .................................... 4
5-1. HOW TO REMOVE THE BATTERY .................................................................. 4
5-2. HOW TO REMOVE CROWN WITH STEM ........................................................ 4
5-3. HOW TO REMOVE HANDS............................................................................... 5
5-4. HOW TO INSERT THE BATTERY ..................................................................... 5
---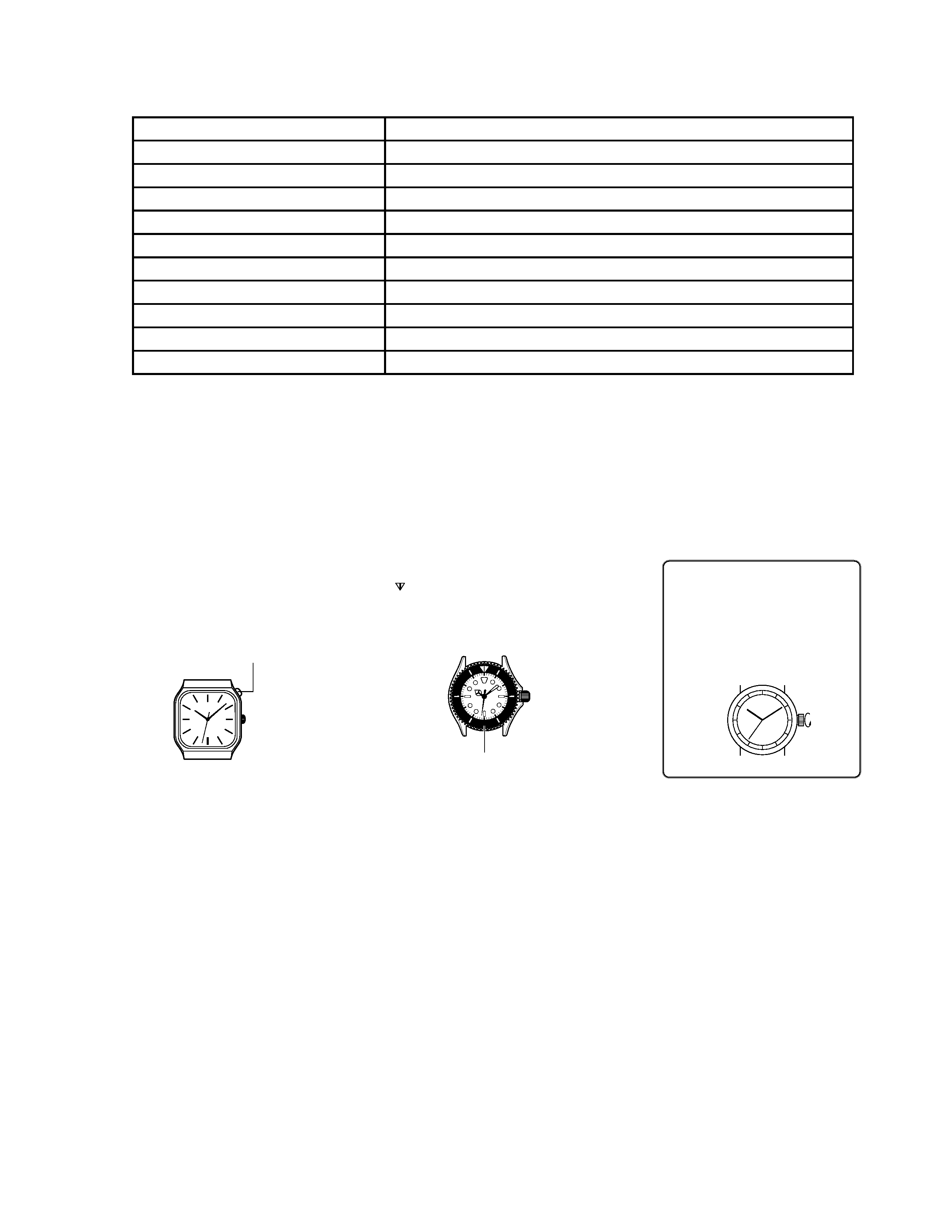 Notes: Conditions of battery life.
· EL backlight is used 1 second per day ----------------------------- 3 years
· EL backlight is used 3 seconds per day --------------------------- 2 years
Three hands & EL backlight
Ambient temperature range
2. OPERATION CHART: MODULE QW-1395
1) Pull the crown out when the second hand is at
12 o'clock position and the second hand stops.
2) Turn the hands clockwise and put the watch four
or five minutes forward. Then back them out.
3) In accordance with a time signal, push the crown
· Hold down L to illuminate the face of the watch.
· The backlight of this watch employs an
electroluminescent (EL) light, which loses its il-
luminating power after very long term use.
· Frequent use of the backlight shortens the bat-
s For watch with the elapsed time bezel
Rotate the elapsed time bezel to align the
mark with the minute hand.
After certain amount of time elapsed, read the
graduation on the elapsed time bezel which the
The elapsed time is indicated.
Some water resistant models are equipped
with a screw lock crown. With such models,
you must unscrew the crown in the direc-
tion noted in the illustration to loosen it be-
fore you can pull it out. Do not pull too forci-
bly on such crowns. Also note that such
watches are not water resistant while their
crowns are loosened. Be sure to screw the
crowns back in as far as they will go after
---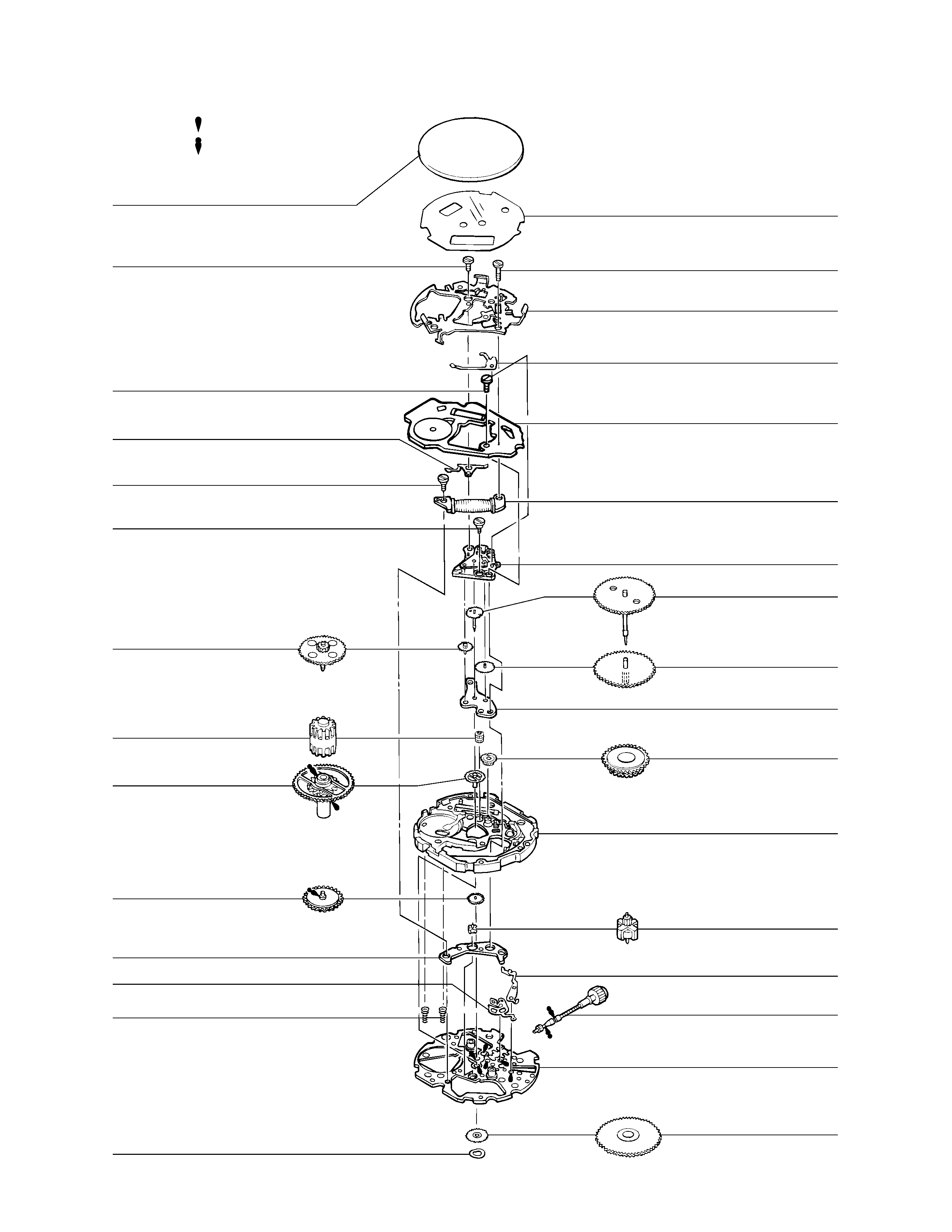 Disassembling order: 1 to T
Reasembling order: T to 1
For the detailed information of Coil
spring and Crown with stem refer
to Parts List (P/L) or Parts Price List
3. EXPLODED VIEW: MODULE QW-1395
---

4. PARTS LIST: MODULE QW-1395
Note: 1. Prices and specifications are subject to change without prior notice.
2. Spare parts are classified as follows according to their importance in after-sales service.
A Rank -------------------------------
B Rank -------------------------------
C Rank -------------------------------
3. Batteries in Bulk pack on the tray will be supplied from our Overseas Spare Parts Section under charge basis.
Batteries in Blister pack will be supplied from our Sales Department.
4. As for order/supply of spare parts, refer to the separate publication "GUIDEBOOK for spare parts supply".
7115 5609 Analog movement
7438 1895 P.C.B. with components
7436 9498 Cannon pinion bridge
7438 1846 Cannon pinion with driving wheel
7436 9505 Train wheel bridge
7437 7492 Battery contact (-)
7437 7527 Insulation plate
7437 7541 P.C.B. ass'y supporter
For the prices and minimum order/supply quantities of the above parts, refer to the Parts Price List P.P.L.-510.
---