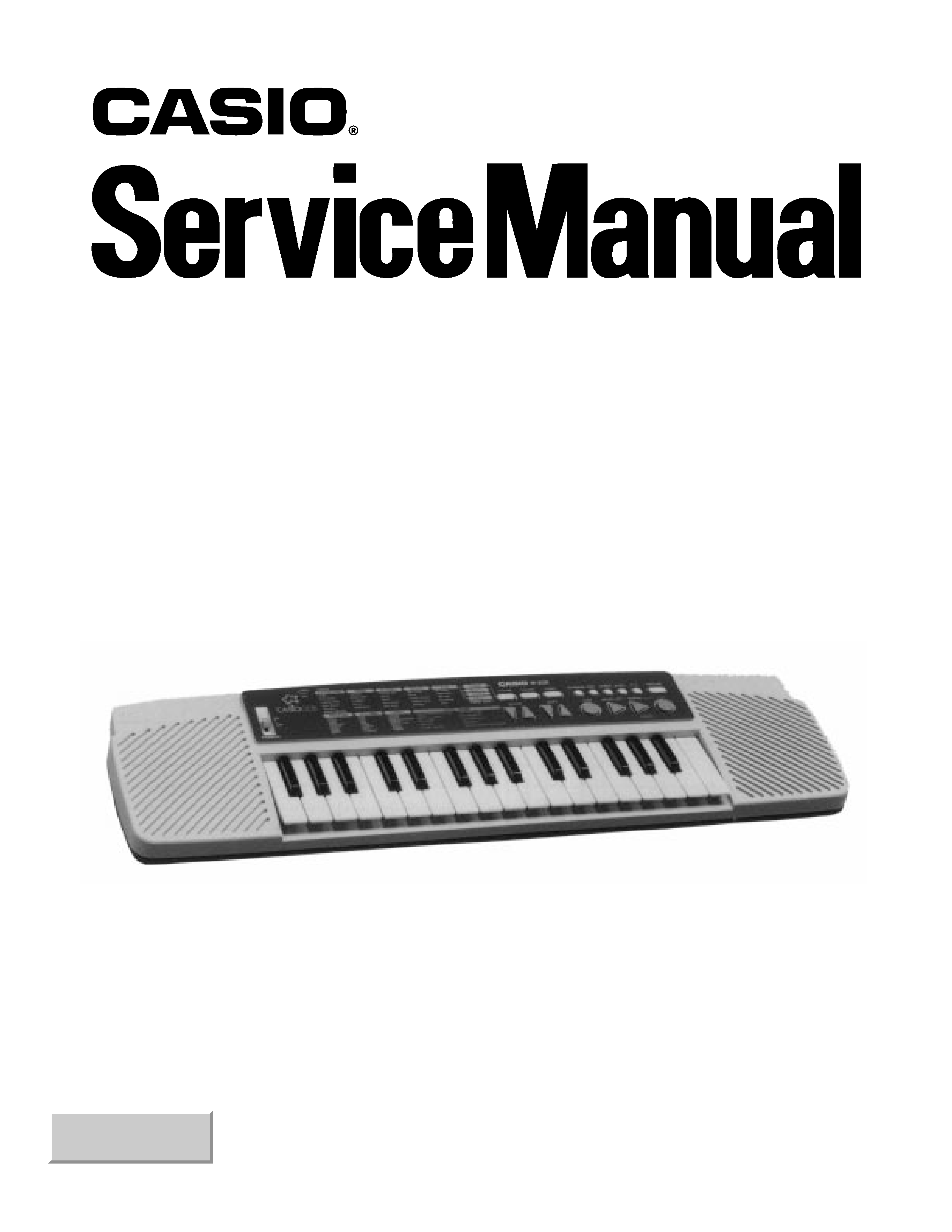 ---

Specifications . . . . . . . . . . . . . . . . . . . . . . . . . . . . . . . . . . . . . . . . . . 1
Block Diagram . . . . . . . . . . . . . . . . . . . . . . . . . . . . . . . . . . . . . . . . . 2
Circuit Description . . . . . . . . . . . . . . . . . . . . . . . . . . . . . . . . . . . . . 3
Troubleshooting . . . . . . . . . . . . . . . . . . . . . . . . . . . . . . . . . . . . . . . 5
IC and Transistor Lead Identification . . . . . . . . . . . . . . . . . . . . . . . . 6
PCB View and Major Waveforms . . . . . . . . . . . . . . . . . . . . . . . . . . 7
Schematic Diagrams . . . . . . . . . . . . . . . . . . . . . . . . . . . . . . . . . . . . 8
Exploded View . . . . . . . . . . . . . . . . . . . . . . . . . . . . . . . . . . . . . . . . 10
Parts List . . . . . . . . . . . . . . . . . . . . . . . . . . . . . . . . . . . . . . . . . . . . 11
---

Auto-Rhythms: 8, including; 8-Beat, 16-Beat, Swing, Slow Rock, Shuffle,
Accompaniments: 8, including; Rock, Pops, Jazz, Funk, House, Country,
Funny Sounds: 8, including; Fanfare, Hpper, Computer Sound, Horror,
Child's Play, Orient, Jungle, Comedy
10 tunes with Lesson Function
1. Twinkle Twinkle Little Star
10. When The Saints Go Marching In
8.0 cm dia. 1.0 W Input Rating: 2 pcs.
Output Jack [Output Impedance:100
, Output Voltage: 2.1 V (rms) MAX]
AC Adapter Jack (DV 7.5 V)
DC: 5 AA size dry batteries
Battery life: Approx. 6 hours (SUM-3/R6P)
(2-1/4 x 24-3/8 x 6 inches)
1.1 kg (2.4 lbs) including batteries
Current Drain with 7.5 V DC:
with keys C4 and E4 pressed in Flute tone
Volume: Maximum, Accmpaniment: Latin,
Sound Pressure Level at 10 cm away from the speaker
with key C6 pressed in Clarinet, Volume: Maximum
Minimum Operating Voltage:
---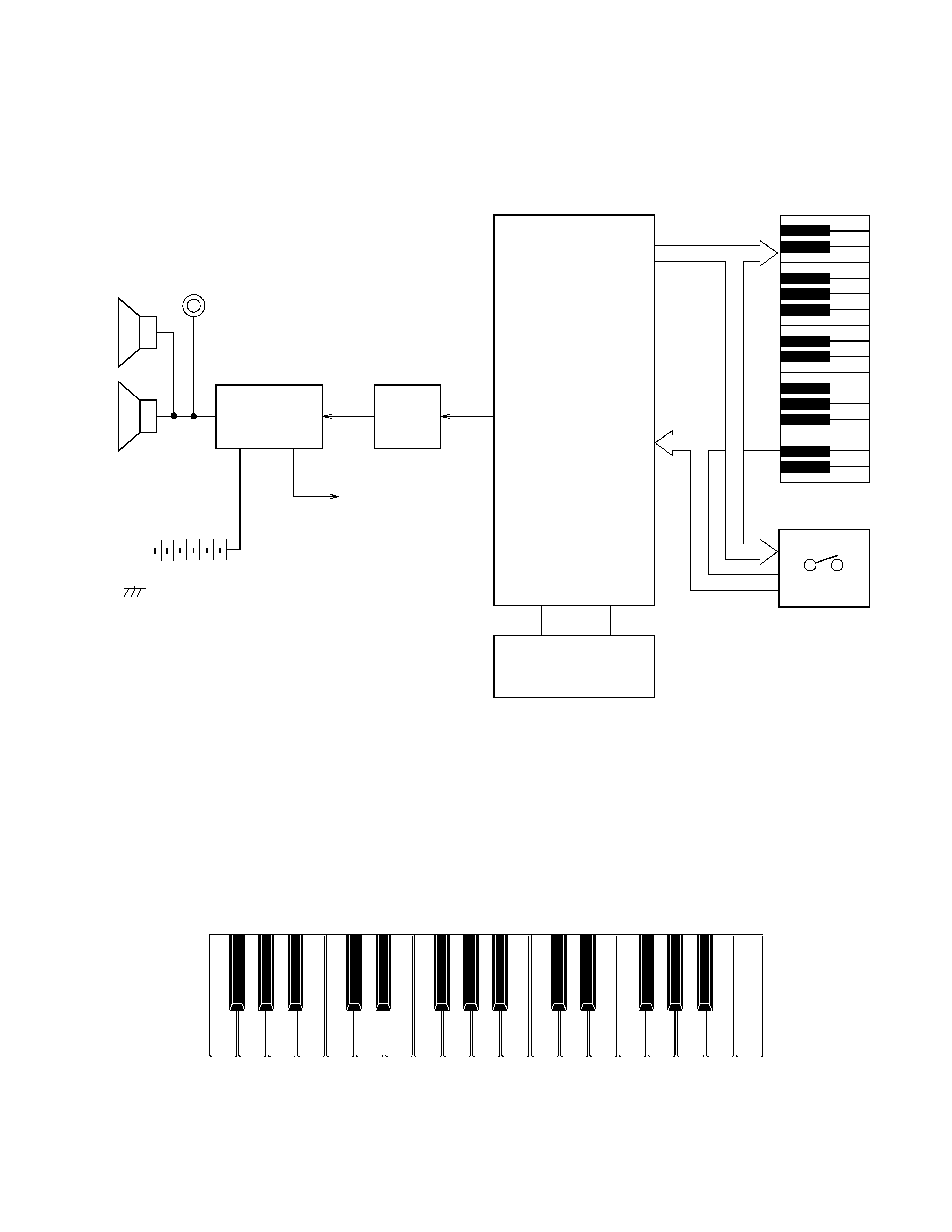 ---

Containing a sound data ROM and a DAC (Digital to Analog Convertor), the CPU provides sound wave-
form in accordance with the pressed key and the selected tone.
The following table shows the pin functions of LSI1.
Not used. Connected to ground.
Power ON reset input. On: +6 V Off: 0 V
+5 V sorce for the built-in DAC
Ground (0 V) source for the built-in DAC
21.725 MHz clock pulse input/output
Input terminal from keys and switches
Key and switch scan signal output
---