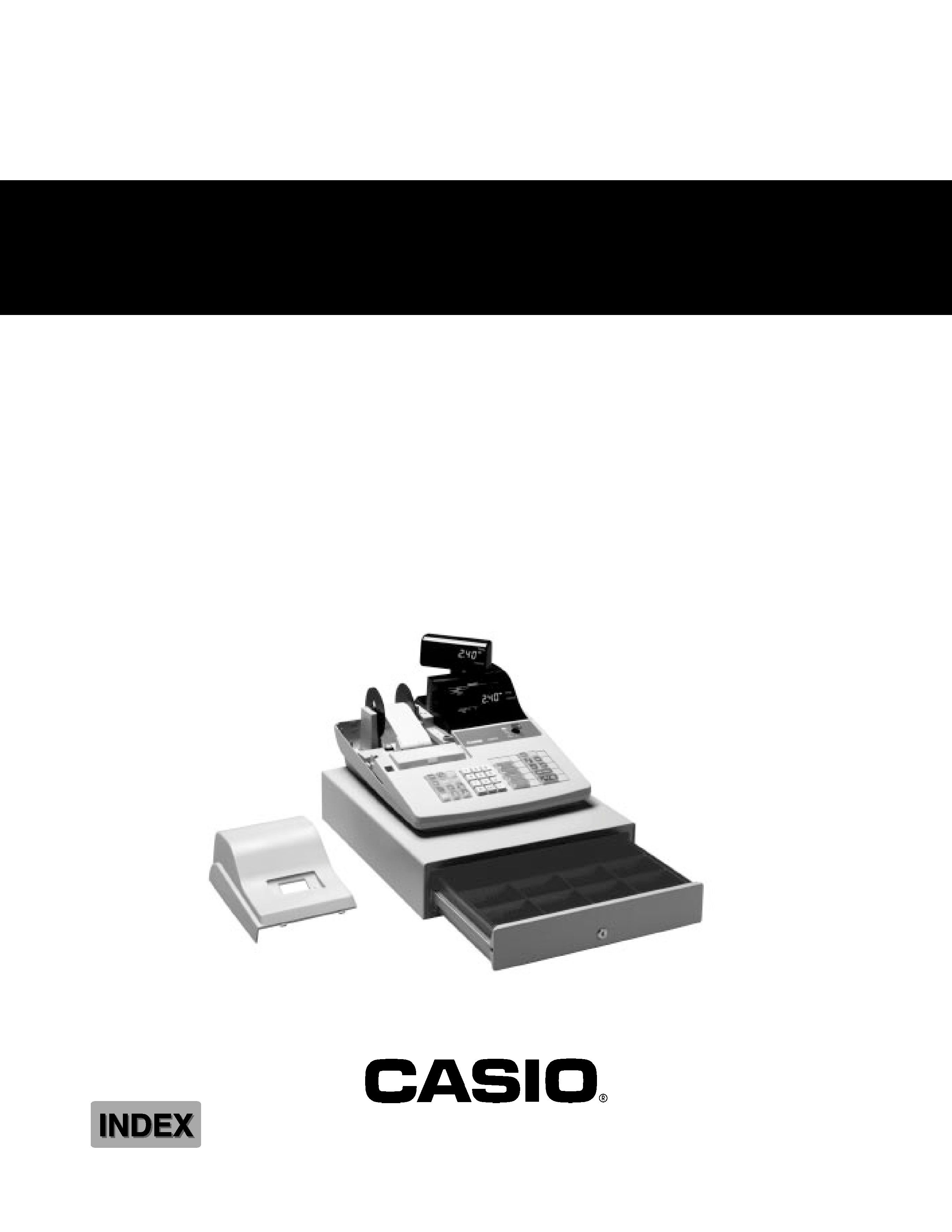 200CR/PCR-360/PCR-365
(EX-245)
---

1. Features ................................................................................................................... 1
2-1. Electrical specifications ................................................................................. 1
2-2. Environmental specifications ........................................................................ 1
2-3. Principal components .................................................................................... 2
2-4. Option .............................................................................................................. 2
3. MAC (Memory All Clear) operation ........................................................................ 3
4-1. How to start ..................................................................................................... 4
4-2. Mode switch and PAD status display check ................................................. 4
4-3. Hard key code check ...................................................................................... 5
4-4-1. Display, RAM, drawer and printer check ............................................ 5
4-4-2. Print test ............................................................................................... 6
4-4-3. Read/write test for EEPROM ............................................................... 6
4-4-4. Read test for EEPROM ........................................................................ 7
4-4-5. RAM read only check ........................................................................... 7
4-4-6. Voltage check of memory back-up battery ........................................ 7
4-4-7. All characters print check ................................................................... 8
4-4-8. Display the time ................................................................................... 8
4-4-9. Country code write .............................................................................. 9
4-4-10.How to release the diagnostic mode ................................................. 9
5-1. Power supply circuit ..................................................................................... 10
µ
PD78054GC)....................................................................................... 12
5-3. Mode key switch status read ....................................................................... 13
5-4. RAM address ................................................................................................. 14
5-5. Initialize IC (Reset IC) ................................................................................... 14
5-6. Data communication between CPU and EEPROM ..................................... 15
5-7. Notice of display LEDs ................................................................................. 17
5-8. Display control circuit .................................................................................. 17
5-9. Printer drive circuit ....................................................................................... 18
5-10.IC data ............................................................................................................ 18
5-11. Error code ...................................................................................................... 20
6. How to open upper case ....................................................................................... 21
7. Remove the drawer ............................................................................................... 22
8. Parts layout ............................................................................................................ 23
9. Circuit diagrams .................................................................................................... 25
10. Parts list (200CR/PCR-360/PCR-365) ................................................................... 41
11. Parts list (240CR/PCR-460) ................................................................................... 52
---

1.5 G (The machine must be in the carton box)
The difference between 200CR and 240CR is as follows:
Power protection function
2. Specifications (200CR/PCR-360/PCR-365/240CR/PCR-460)
2-1. Electrical specifications
Mangan battery (UM-3 x 3 pcs.)
Replace the battery every year.
±30 sec. per month (25°C)
Effective until 2099 A.D.
2-2. Environmental specifications
---

µPD78054GC-213-3B9 (200CR etc.)
µPD78054GC-214-3B9 (240CR etc.)
Print wheel selective system
12 digits ( Numeric : 10 digits
LED (HDSP-5621-G or HDSP-5621-H)
TE-240-E3U (Except US, Canada)
2 keys roll over / 6 keys buffer memory
DL-2762 for Canada, other countries.
DL-1832 for Europe, other countries.
DL-2762 for Europe, UK, Germany other
2-3. Principal components
---

3. Mac (Memory All Clear) operation
(1) Plug the power cord into an outlet.
(2) Pressing the FEED button and turn the mode switch to PRG position.
(3) Release the FEED button. After few seconds, MAC operation will be executed.
(4) The following receipt will be issued, if completed.
(1) Remove the power cord from AC outlet.
(2) Remove the memory protection batterey.
(3) Leave the machine for few minutes.
(4) Plug the power cord to AC outlet and then MAC operation is executed.
(5) Set the memory protection battery.
---