SERVICE BULLETIN
COMP. SYSTEMS
Issued by Canon Europa N.V.
PRODUCT CODE: Q30-3410-xxx
Use of this Service Plan should be strictly supervised to avoid disclosures of confidential information.
---

SERVICE PLAN FOR BUBBLE JET PRINTER S800
This Service Plan contains basic information required for preparation of service activities for model
Bubble Jet Printer S800 during the "launching period".
Print Media Specifications
Printer / Scanner Drivers
Product Lifetime / MTBF / MTTR
Periodic Replacement Parts / Consumable Parts
Note: Information in this Service Plan is subject to change.
---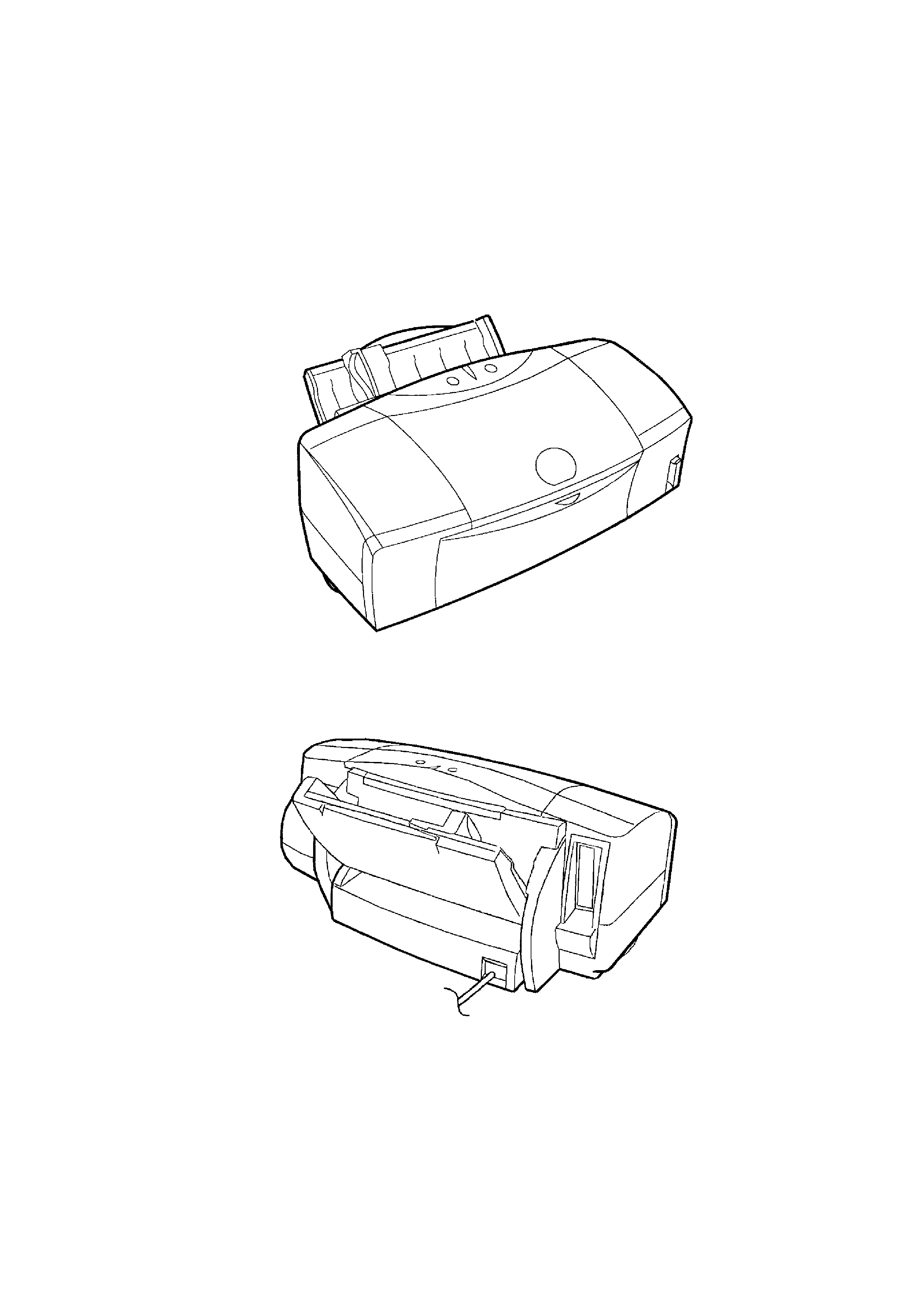 The S800 is a successor model of the BJC-8200 printer, realizing photo-grade image thanks to
small 4pl. ink droplets and new light and dark inks.
New BJ cartridges, new inks, and driver improvements have allowed high speed printing, and
improved colors and durability.
---

Features (Main changes from the BJC-8200)
Higher printing speed due to improved BJ cartridge.
Higher resolution of 2,400 x 1,200 dpi
Improved anti-weatherability due to new ink
Improvement of color briliance due to new inks and improved driver image processing
Desktop-type serial printer
Auto sheet feed and manual feeding
Bi-directional / Uni-directional
161 ms/line (at 256/1200" feed)
Bi-directional Centronics interface (IEEE1284 compatible)
USB (without HUB function)
Max. 10 mm (Approx. 100 pages of 64 g/m
Presence of BJ cartridge:
Presence of scanner cartridge:
Approx. 38 dB (8-pass printing / ASF fully stacked)
10% to 90% (no condensation)
5% to 95% (no condensation)
Power voltage / Frequency
450(W) x 343 (D) x 208 (H) mm
5.9 kg (excluding the BJ cartridge)
RFI: VCCI, FCC, IC, CE Mark, Taiwan EMC, Korean EMC, CCIB
Dentori, UL, C-UL, CB Report, GS, CE Mark,
FIMCO, CCIB, SISIR, AS, CCEE, PSB, Korean Dentori, SASO
Environment-related standards:
Printer frame (visible with front cover open)
---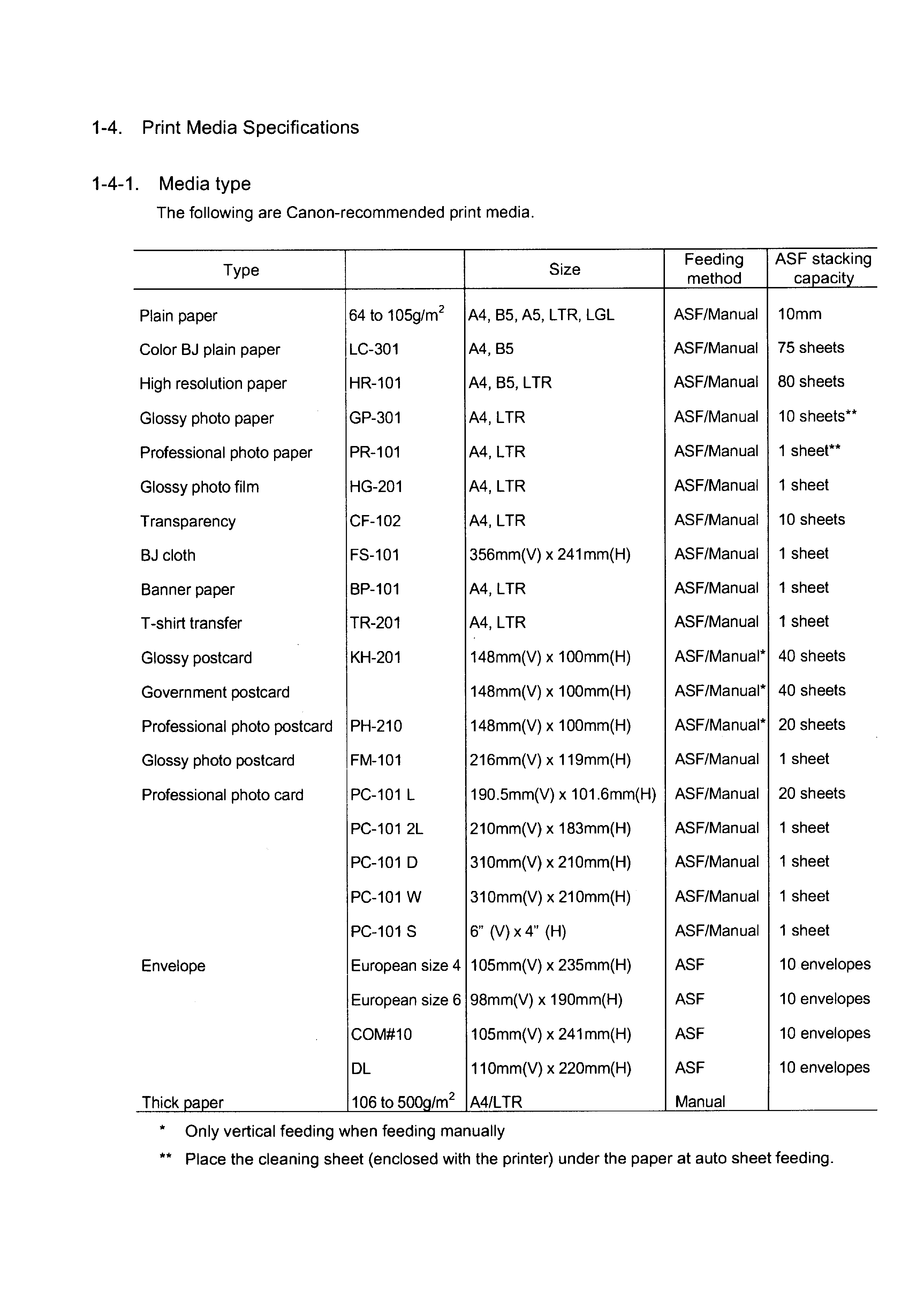 ---