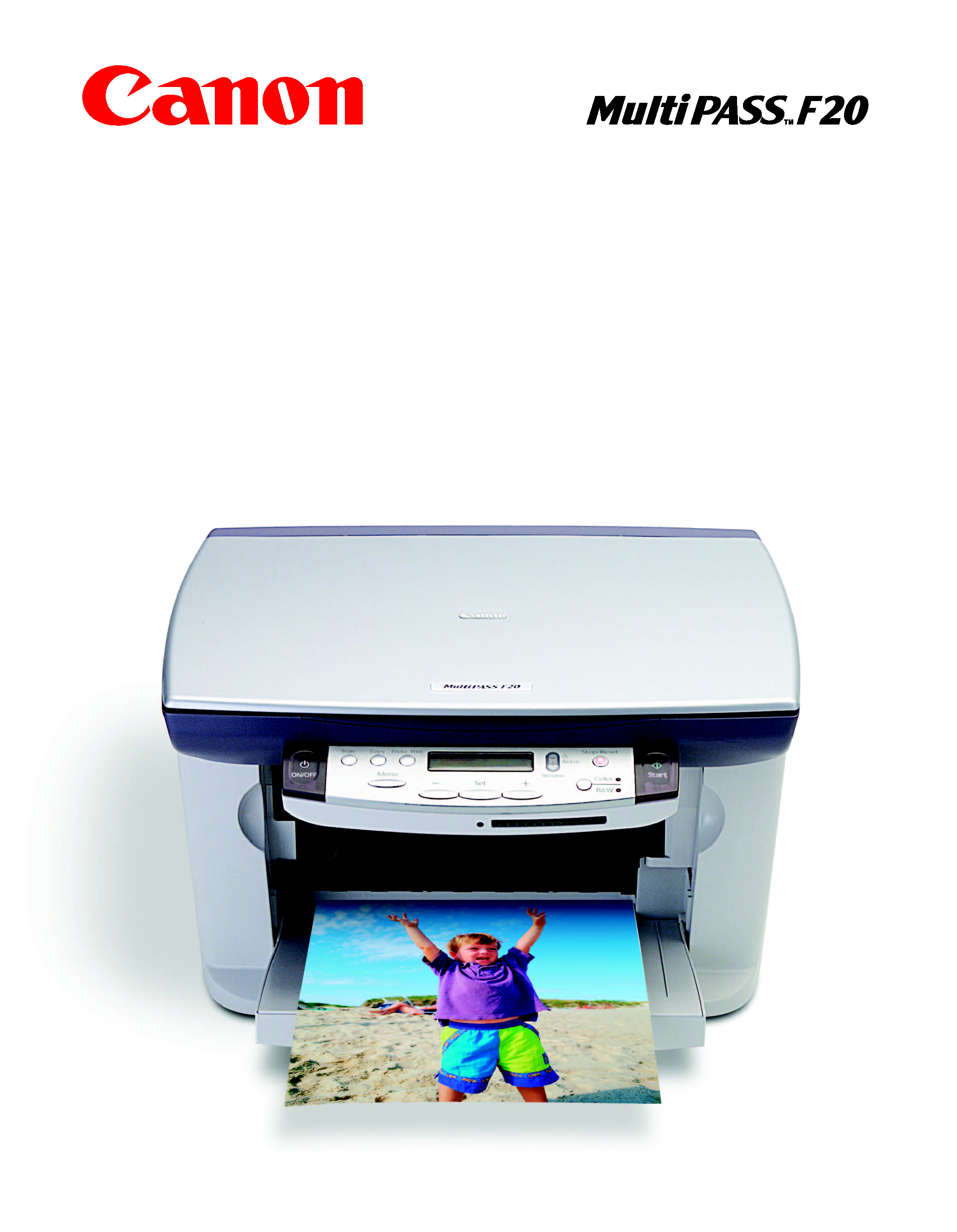 ---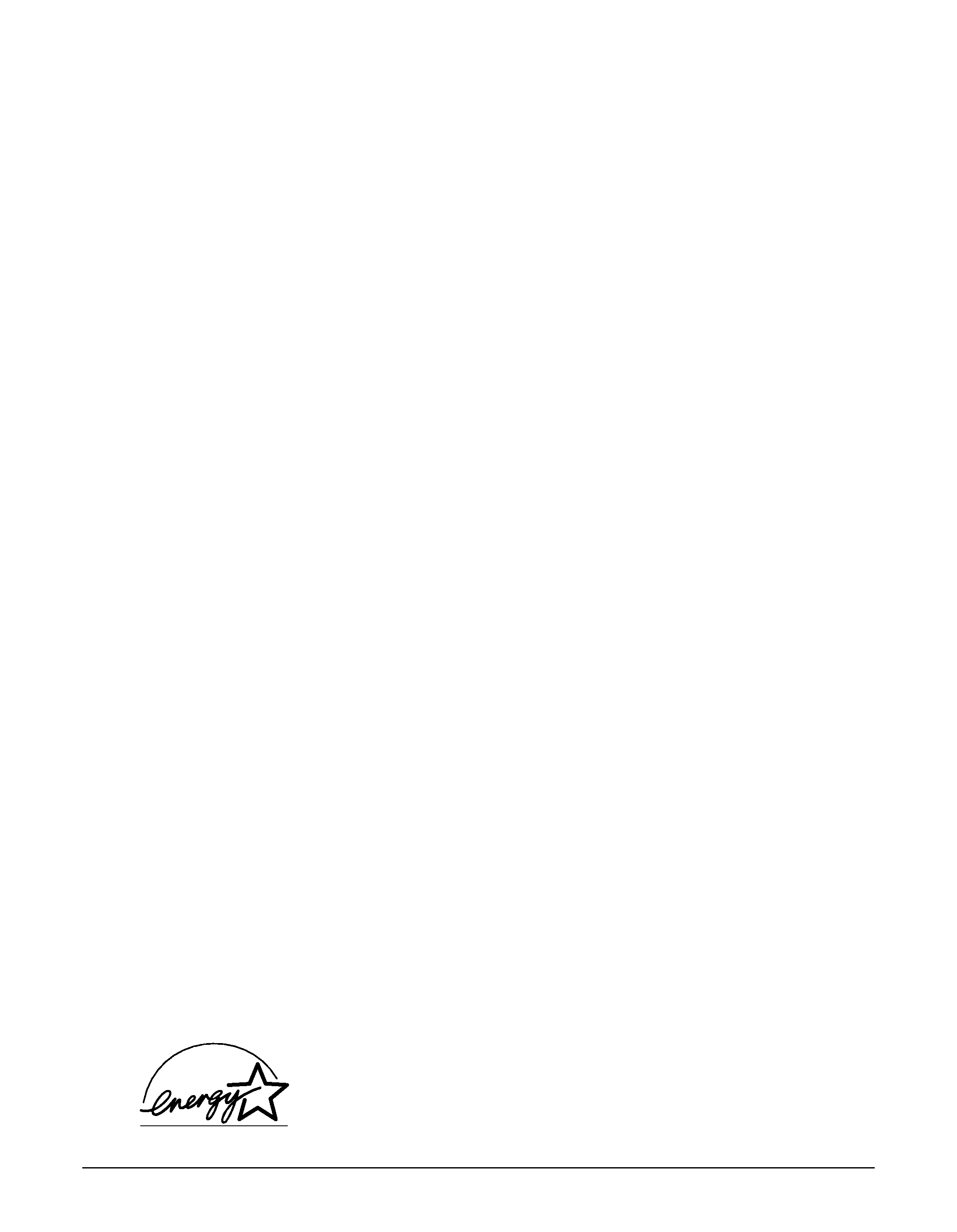 Copyright © 2002 by Canon Inc. All rights reserved. No part of this publication may be
reproduced, transmitted, transcribed, stored in a retrieval system, or translated into any
language or computer language in any form or by any means, electronic, mechanical,
magnetic, optical, chemical, manual, or otherwise, without the prior written permission of
Canon and BJ are registered trademarks. BCI, MultiPASS, and ScanGear are trademarks of
All other product and brand names are registered trademarks, trademarks or service marks of
®
Partner, Canon Inc. has determined that this
product meets the ENERGY STAR
®
guidelines for energy efficiency.
---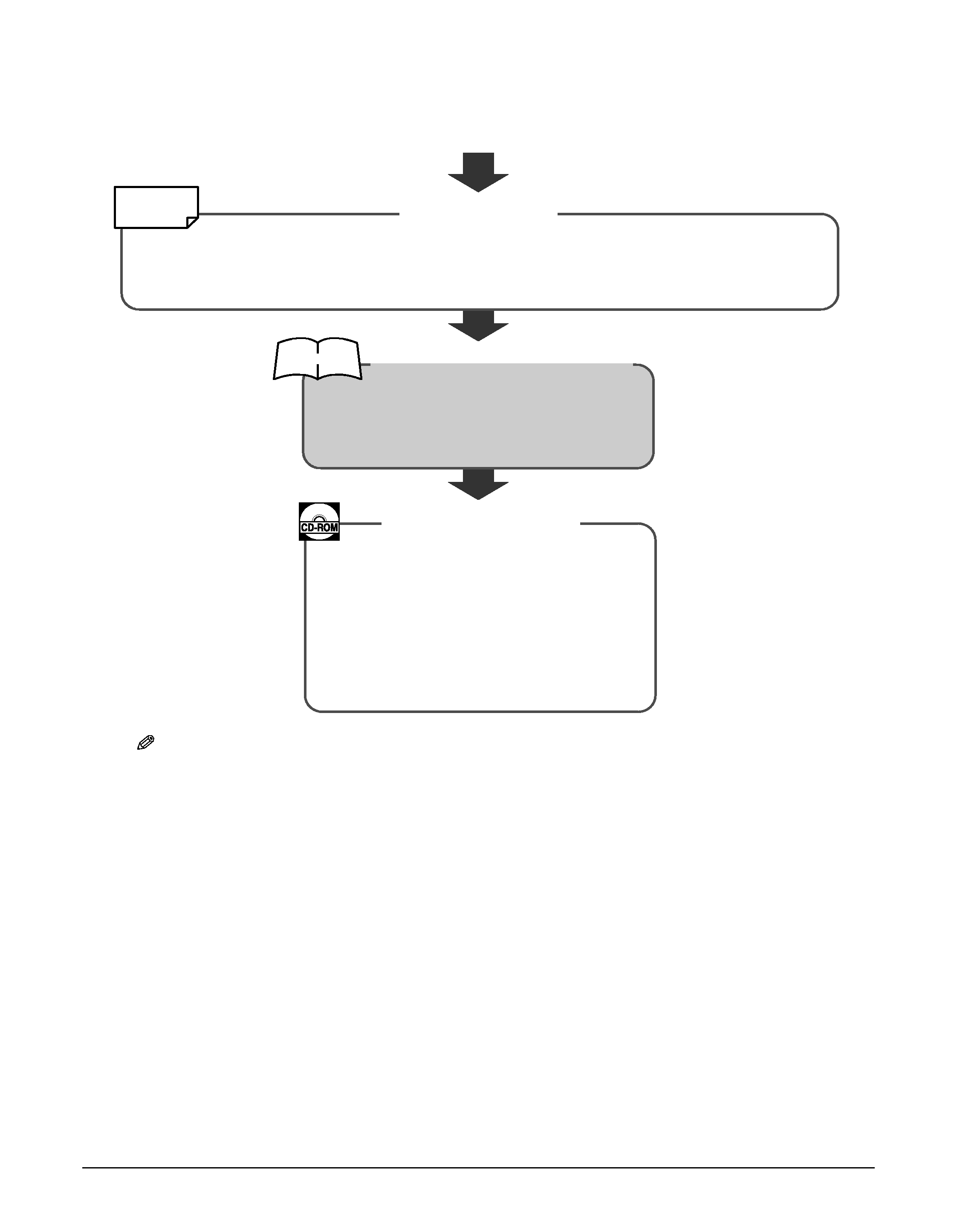 How to use the documentation provided
· In addition to the above documentation, you can also refer to the online help in the MultiPASS Suite
software for online information about a window or dialog box, and for step by step instructions on
performing MultiPASS Suite tasks. To access the online help, select or click [Help] in the software.
Viewing documentation provided in the CD-ROM
To view the Software Guide on your computer, you will need to have Adobe Acrobat Reader
installed. If you do not have this software installed, follow this procedure:
Insert the MultiPASS Suite CD-ROM in your CD-ROM drive.
When the main menu appears, click [INSTALL ADOBE ACROBAT
Follow the on-screen instructions.
After following instructions in the Setup
Sheet, read this guide for instructions on
all functions of your machine.
Be sure to read this sheet first!
This sheet includes instructions for setting up your machine and getting it ready for use.
Follow all steps in this sheet before using your machine.
This guide, included as a PDF file in the
MultiPASS Suite software CD-ROM,
includes comprehensive instructions on
using the MultiPASS Suite software. Refer
to this guide for full instructions on
printing and scanning from your
---

Please read the list below of symbols, terms, and abbreviations used in this guide.
Indicates a warning concerning operations that may lead to death or
injury to persons if not performed correctly. In order to use the
machine safely, always pay attention to these warnings.
Indicates a caution concerning operations that may lead to injury to
persons or damage to property if not performed correctly. In order
to use the machine safely, always pay attention to these cautions.
Indicates operational warnings and restrictions. Be certain to read
these items to operate the machine correctly, and to avoid damage
Indicates notes for operation or additional explanations. Reading these is
Indicates a page number where additional information can be found.
Refer to the Setup Sheet for more details.
Refer to the MultiPASS Suite Software User's Guide (included in the
CD-ROM) for more details.
machine or printer General term used to represent the MultiPASS F20.
A setting that remains in effect unless you change it.
The original sheet(s) of paper you copy or scan with the machine.
A list of settings from which you select an item to set up or change. A
menu has a title which appears in the LCD.
Text enclosed in these brackets indicate a key name or item on the
computer you have to click, double-click, or point to.
Text enclosed in these brackets indicate an LCD message or a message
Term used to select or choose a command or option on your computer,
---

What your machine can do ....................................1-1
Main components of the machine .......................1-2
Operation panel of the machine ......................1-3
Document requirements..........................................2-1
Loading documents...................................................2-1
Recommended print media and
requirements..................................................3-1
General print media guidelines ........................3-5
Setting the paper thickness lever .........................3-6
Setting the print media size and type.................3-7
Loading print media ..................................................3-8
Loading paper .........................................................3-8
Loading envelopes.................................................3-8
Loading banner paper .......................................3-10
4: The MultiPASS Suite software--
Installing the software ..............................................4-1
System requirements.................................................4-1
Software components of the MultiPASS Suite ...4-2
My MultiPASS................................................................4-3
Opening My MultiPASS ........................................4-3
MultiPASS Viewer ........................................................4-4
Opening a document in the Viewer................4-4
MultiPASS Status Monitor ........................................4-5
Opening the Status Monitor ..............................4-5
MultiPASS Toolbar.......................................................4-5
Opening the Toolbar .............................................4-5
More information........................................................4-5
5: Printing from your computer--
Before printing.............................................................5-1
Printing ...........................................................................5-1
Canceling printing......................................................5-2
Changing print settings............................................5-2
Changing print settings with the
Print Advisor ...................................................5-2
Changing print settings manually ...................5-3
More information........................................................5-3
Documents you can copy ........................................6-1
Making copies ..............................................................6-1
Improving copied images........................................6-2
Setting color or black & white copying..........6-2
Adjusting the image quality (resolution) ......6-2
Adjusting the exposure (density) .....................6-2
Reducing or enlarging a copy ................................6-3
Using preset copy ratios ......................................6-3
Using custom copy ratios....................................6-3
Copying an image to fit the page ....................6-4
Advanced copy features...........................................6-5
Copying two pages on a single page .............6-5
Borderless copying ................................................6-6
Repeating an image on a page .........................6-7
Creating a mirror image.......................................6-9
Shrinking an image to fit the page ...............6-10
7: Scanning--Basic operation
Before scanning...........................................................7-1
Scanning methods .....................................................7-1
Scanning with the MultiPASS Toolbar ............7-1
Customizing Toolbar buttons........................7-2
Scanning from within an application .............7-3
on the operation panel ..............................7-4
More information........................................................7-4
8: Photo printing from a memory
Compatible memory cards......................................8-1
Recommended print media....................................8-1
Inserting/removing a memory card.....................8-2
Inserting a memory card .....................................8-2
Removing a memory card...................................8-2
Printing methods ........................................................8-3
Printing an index ....................................................8-4
Printing all frames ..................................................8-5
Printing a single frame .........................................8-7
Printing a range of frames ..................................8-9
DPOF (Digital Print Order Format)
printing ..........................................................8-11
Setting vivid photo printing.................................8-13
Setting date printing...............................................8-14
---