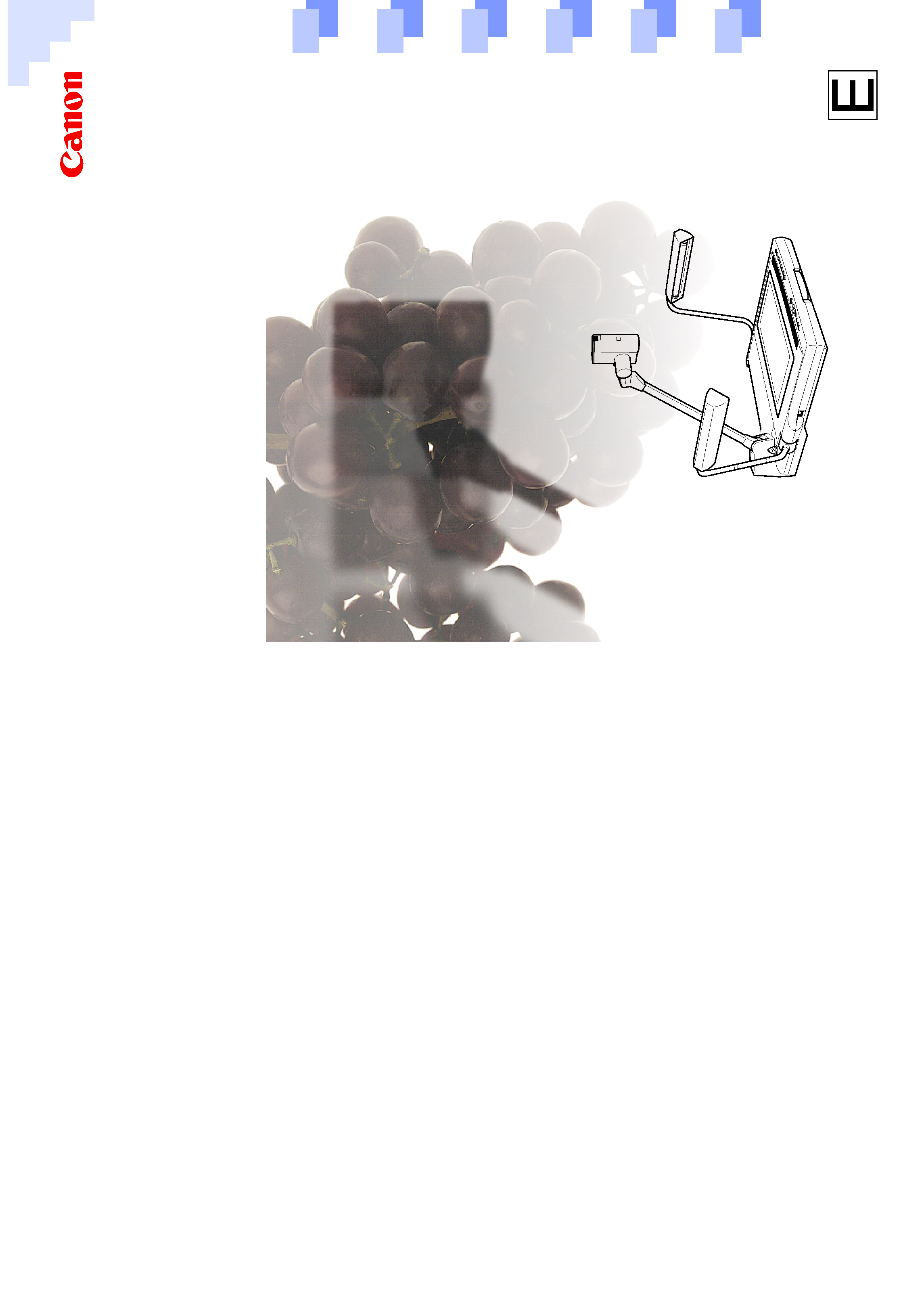 Please read this User's Guide carefully before operation.
Be sure to read the "Safe Use of the Equipment" section before using this equipment.
Store this Guide in a readily accessible location for future reference.
30-2, Shimomaruko 3-chome, Ohta-ku, Tokyo 146-8501, Japan
U.S.A. ---- CANON U.S.A., INC. NEW YORK OFFICE
One Canon Plaza, Lake Success, NY 11042, U.S.A.
CANON U.S.A., INC. LOS ANGELES OFFICE
15955 Alton Parkway, Irvine, CA 92718-3616, U.S.A.
JAPAN ---- CANON SALES CO., INC.
7-2, Nakase 1-chome, Mihama-ku, Chiba 261-8711, Japan
--- Thank you for purchasing a Canon DZ-3600U Digital Document Camera. Please
read this Users Guide thoroughly to use this product safely and extend its life.
In particular, please read and observe the safety precautions.
Features of the DZ-3600U Digital Document Camera
This device employs the Variable Refraction Optical System (VAROS) and a built-in 12 power
zoom lens to achieve high-resolution image capturing. Connect it to a computer with a USB
(universal serial bus) cable and discover how it handles high-resolution images that could
not be accommodated by earlier generations of visualizers.
The DZ-3600U functions in a multitude of capacities, serving as a document camera for
presentations when used with a projector, as a scanner for desktop publishing applications or
as a videoconferencing camera.
Record anything from flat documents to 3-dimensional objects, OHP transparencies, negative
films and others. Just turn the camera head to capture white board images or to pan a
You can conduct a computer-driven presentation without having to touch the computer, if it
is linked via a USB cable, since you can control it from the DZ-3600U's remote control or
· All the Advantages of Traditional Visualizers Plus More
It is also equipped with video out ports like conventional visualizers, making it possible to
monitor the video feed from the camera in real-time and to conduct a presentation without a
The instructions for opening the product package, the packing list and
the components guide are contained in the appendix at the back of this
guide. Please refer to them as required.
If the DZ-3600U is connected to a recording device, such as a VCR, Canon
Inc. accepts no responsibility whatsoever for any financial losses that may
be incurred as a result of the loss of recorded information or images,
regardless of the cause of the loss.
---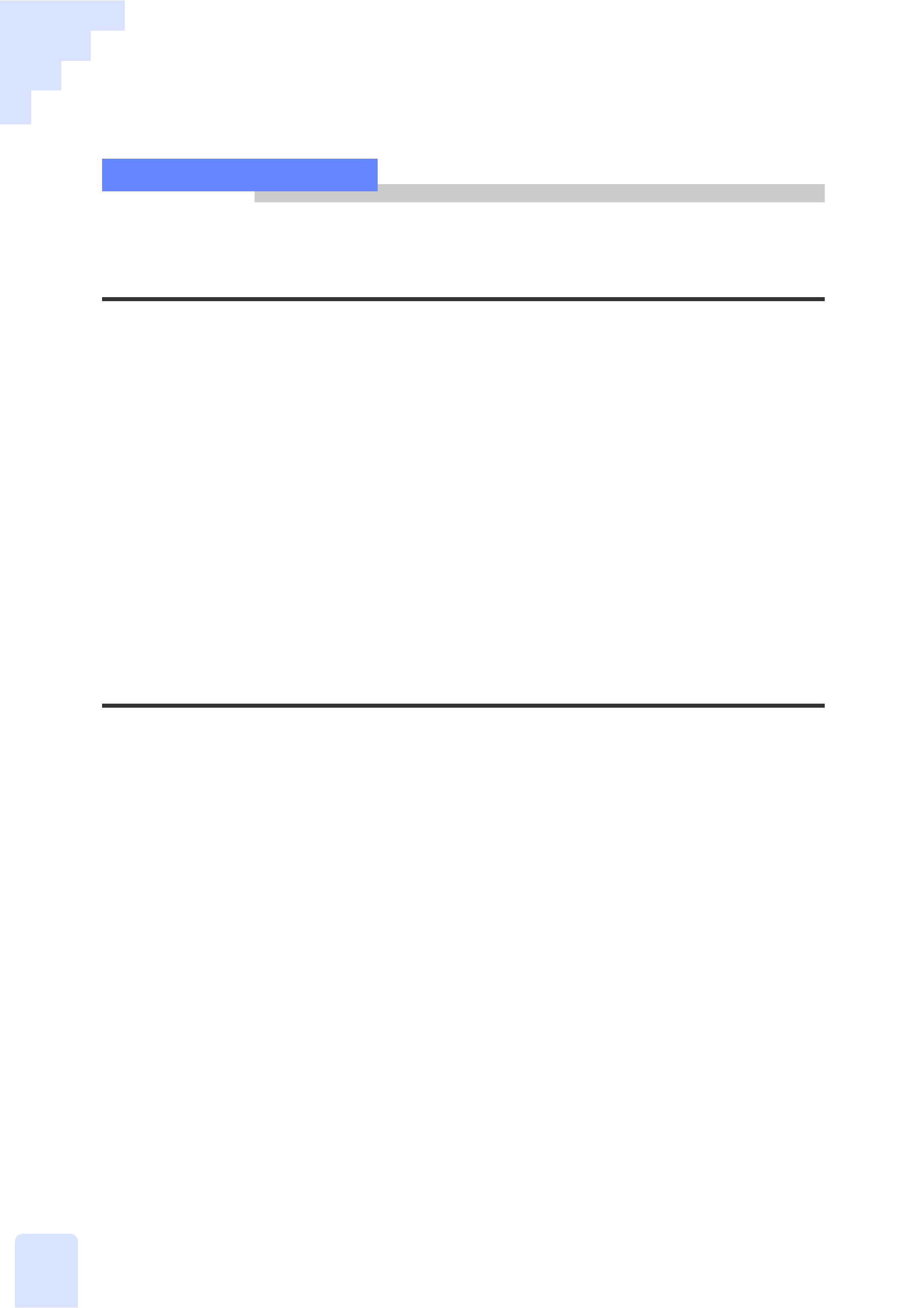 Please note that use of video or still images recorded by the DZ-3600U, other than for personal use, is
subject to copyright laws and is prohibited without the consent of the copyright holder.
1.No part of this document may be reproduced or transmitted in any form or by any means, electronic or
mechanical, for any purpose, without the express written permission of Canon Inc.
2.The equipment and software described in this guide are subject to change without notice.
3.Although every effort has been made to ensure the accuracy of this guide, please contact us at the
address listed on the back cover to report any oversights, errors or omissions.
4.Notwithstanding the above, please note that Canon Inc. accepts no liability for any results arising
from the operation of the equipment or software mentioned herein.
· Canon and the Canon logo are registered trademarks of Canon Inc.
· Microsoft, PowerPoint and Windows are registered trademarks of Microsoft Corporation in the United
States and other countries.
· Intel, Pentium and MMX are registered trademarks of Intel Corporation.
· Other products and names mentioned in this guide may be trademarks or registered trademarks of the
The following guides are supplied with the DZ-3600U Digital Document
Camera. Read the descriptions below to make the most efficient use of
them to suit your own purposes.
This guide starts off with an introduction and explanation of the safe use
of the equipment, then the first chapter discusses procedures for
connecting the power cord and other devices, instructions for installing
the software and preparations for using the equipment with a computer.
The second chapter explains the basic operating procedures for use with
a computer. We encourage first-time users to actually try these
The third chapter lists all of the operations that can be accomplished
with the equipment connected to a computer.
The fourth chapter tells how to use it as a conventional visualizer (video
output device) without a computer.
The fifth chapter is devoted to troubleshooting tips. Read this section
before contacting the dealer if you are experiencing a problem with the
The appendix contains instructions for unpacking the equipment, the
packing list, a components guide and other useful information to which
you may refer as required.
Quick Reference Guide (Pamphlet)
This handy reference can be used like a crib sheet in case you forget or
wish to confirm a command during a meeting or presentation. Although
it provides comprehensive coverage of how to execute commands using
the remote control, control panel and computer, you are recommended to
read chapters 2 through 4 of the Users Guide first before relying on it. It
also includes a White Balance Adjustment Chart in case the color balance
---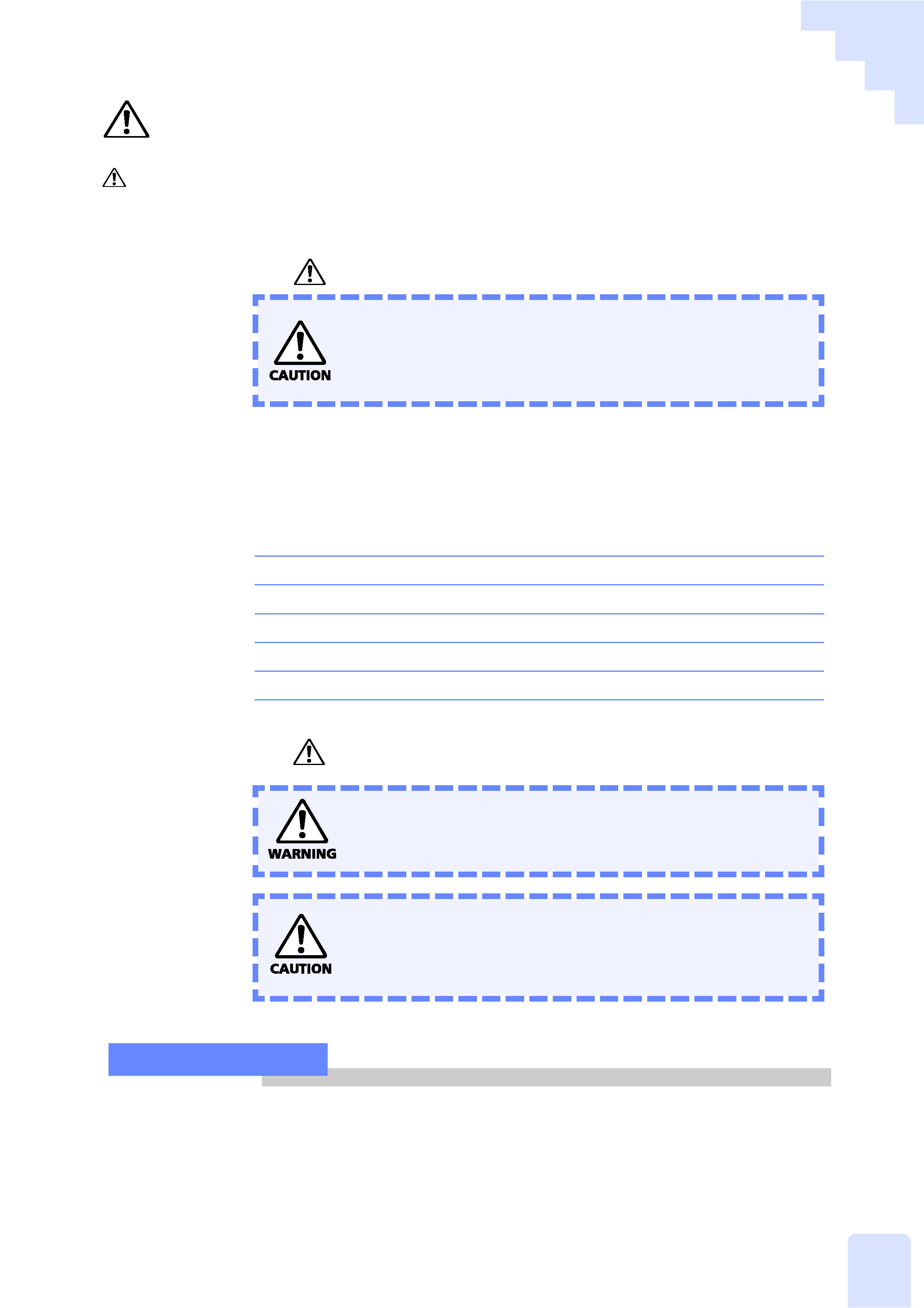 This document camera has not been evaluated by the Food and Drug Administration (FDA) for
use as a medical device. When incorporated into a system with medical applications, FDA
regulations may apply. Therefore, please consult your legal advisor to determine whether FDA
Safe Use of the Equipment
An exclamation point within a triangle is intended to alert the user to the
presence of important operating and maintenance (servicing) instructions in
the literature accompanying the equipment.
TO REDUCE THE RISK OF ELECTRIC SHOCK, DO NOT REMOVE
THE COVER (OR BACK) OF THE EQUIPMENT. THERE ARE NO
USER-SERVICEABLE PARTS INSIDE. REFER SERVICING TO
QUALIFIED SERVICE PERSONNEL.
The serial number of this equipment may be found on the rear of the
equipment. No others have the same serial number as yours. You should
record the number and other vital information here and retain this guide
as a permanent record of your purchase to aid identification in case of
Important Operational Instructions
TO REDUCE THE RISK OF ELECTRIC SHOCK, DO NOT EXPOSE
THE EQUIPMENT TO RAIN OR MOISTURE.
TO REDUCE THE RISK OF ELECTRIC SHOCK, AND TO REDUCE
ANNOYING ELECTROMAGNETIC INTERFERENCE, USE THE
RECOMMENDED ACCESSORIES ONLY.
---

DZ-3600U Digital Document Camera
This device complies with Part 15 of the FCC Rules. Operation is subject to the following two
conditions: (1) this device may not cause harmful interference, and (2) this device must
accept any interference received, including interference that may cause undesired operation.
This device has been tested and found to comply with the limits for a Class B digital
device, pursuant to Part 15 of the FCC Rules. These limits are designed to provide reasonable
protection against harmful interference in a residential installation. This device generates,
uses and can radiate radio frequency energy and, if not installed and used in accordance with
the instructions, may cause harmful interference to radio communications.
However, there is no guarantee that interference will not occur in a particular
installation. If this device does cause harmful interference to radio or television reception,
which can be determined by turning the device off and on, the user is encouraged to try to
correct the interference by one or more of the following measures:
- Reorient or relocate the receiving antenna.
- Increase the separation between the device and receiver.
- Connect the device into an outlet on a circuit different from that to which the receiver is
- Consult the dealer or an experienced radio/TV technician for help.
Use of shielded cable is required to comply with Class B limits in Subpart B of Part 15 of the
Do not make any changes or modifications to the device unless otherwise specified in the
manual. If such changes or modifications should be made, you could be required to stop
One Canon Plaza, Lake Success, NY 11042, U.S.A.
This device does not exceed the Class B limits for radio noise emissions from digital
apparatus as set out in the Interference-causing device standard entitled `Digital Apparatus',
ICES-003 of Industry Canada.
Cet appareil numérique respecte les limites de bruits radioélectriques applicables aux
appareils numériques de Classe B prescrites dans la norme sur le matériel brouilleur:
"Appareils Numériques" NMB-003 édictée par l'Industrie Canada.
Safe Use of the Equipment
---