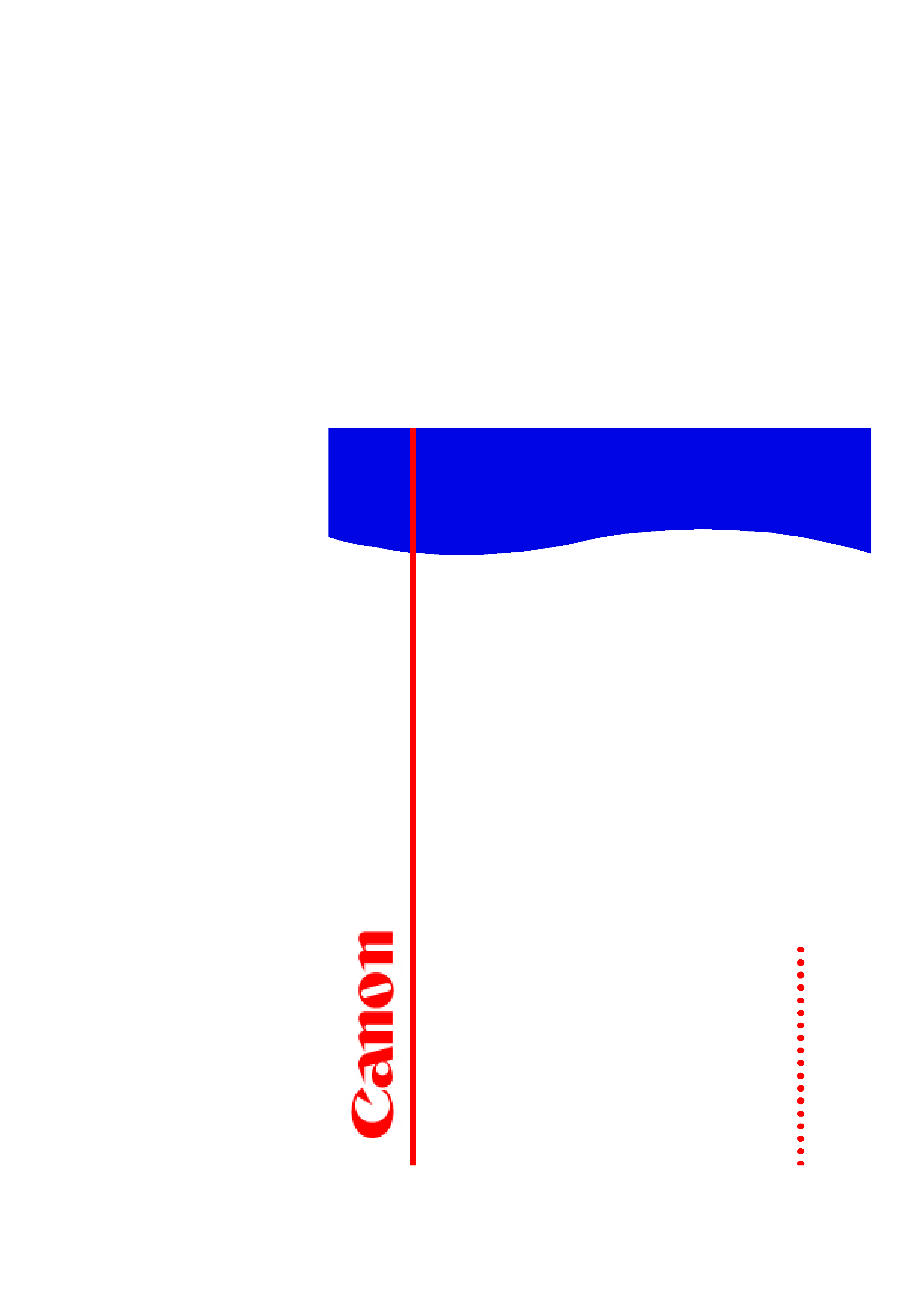 ---

How to Use this User's Guide
Before you use this User's Guide, read this list of symbols, terms and abbreviations
to become familiar with them. A complete glossary of terms is included at the end of
The original sheet(s) of paper you send, receive or copy with your FAXPHONE.
A list of options or features from which you select an item to set up or change.
The round buttons on the operation panel with digits 0 through 9,
used to display choices and change settings. These buttons
also change the volume setting of the speaker.
to cancel any operation or to cancel the selection of a menu item.
to start an operation or register a setting.
A number automatically assigned every time you send or receive a fax. Transaction
numbers are 4-digit decimal numbers that can help you keep track of the documents
Represents the transaction number when displayed on the LCD, where XXXX is the
4-digit transaction number.
Stands for transmit or send.
A note describes important points and helpful hints, or how to avoid minor difficul-
As an ENERGY STAR Partner, Canon has determined that
the FAXPHONE B640 meets the ENERGY STAR guidelines for
Canon, BJ and FAXPHONE are registered trademarks and Bubble Jet is a trademark
This manual is copyrighted by Canon Computers Systems, Inc. (CCSI) with all rights reserved. Under the
copyright laws, this manual may not be reproduced in any form, in whole or part, without the prior written
©1997 Canon Computer Systems, Inc.
---

Thank you for choosing the Canon FAXPHONE
®
B640 Bubble Jet
TM
facsimile. The
compact, upright design of the FAXPHONE B640 means it takes up less space in your
work area. And the Bubble Jet print mechanism uses cut-sheet plain paper, so you get
crisp reproductions of your fax documents and copies.
The FAXPHONE B640 has a number of features that make it ideal for small to
medium-sized offices with a single telephone line.
The FAXPHONE accepts letter, legal and A4 size cut-sheet plain paper for crisp
reproduction and faxes that are flat and easy to write on.
Automatic switching between fax and voice calls
The FAXPHONE recognizes incoming fax calls, and automatically switches to
A variety of dialing methods lets you register frequently used fax numbers and phone
numbers and access them by pressing one or a few buttons.
Error Correction Mode (ECM) TX / RX
Automatically helps correct transmission errors due to system and telephone line noise.
Sends a fax automatically at a later time, for example, at night when telephone rates
Distinctive Ring Pattern Detection (DRPD)
Lets you use your telephone company's special service to have separate fax and voice
numbers with different ring patterns on a single telephone line.
Lets you make copies at 360
---

Canon Computer Systems, Inc. has reviewed this manual thoroughly in order that it will be an easy to use
guide to your Canon FAXPHONE B640 Bubble Jet facsimile. All statements, technical information, and
recommendations in this manual and in any guides or related documents are believed reliable, but the
accuracy and completeness thereof are not guaranteed or warranted, and they are not intended to be, nor
should they be understood to be, representations or warranties concerning the products described.
Your FAXPHONE has been sold to you subject to the limited warranty set forth in the warranty card. Further,
CCSI reserves the right to make changes in the specifications of the products described in this manual at any
time without notice and without obligation to notify any person of such changes.
If you have any questions regarding your FAXPHONE or the information in this manual, please call the
Canon Computer Systems Customer Care Center at 1-800-423-2366 (U.S.A.) or contact Canon Canada
PRE-INSTALLATION REQUIREMENTS FOR CANON FACSIMILE EQUIPMENT
Supply a suitable table, cabinet, or desk. See Specifications (p. 103) for unit's dimensions and weight.
Only a single line, touch tone or rotary telephone set is to be used.
Order an RJ11-C modular jack (USOC code), which should be installed by the phone company. If
the RJ11-C jack is not present, installation cannot occur.
Order a normal business line from your telephone company's business representative. The line
should be a regular voice grade line or equivalent. Use one line per unit.
DDD (DIRECT DISTANCE DIAL) LINE
IDDD (INTERNATIONAL DIRECT DISTANCE DIAL) LINE IF YOU
NOTE: Canon recommends an individual line following industry standards [e.g., the 2500 (Touch tone)
or 500 (Rotary/Pulse Dial) telephones]. A dedicated extension off a PBX unit without "Call
Waiting" can be used with your FAX unit. Key telephone systems are not recommended
because they send non-standard signals to individual telephones for ringing and special
codes, which may cause a FAX error.
This equipment should be connected to a standard 120 volt AC, three-wire grounded outlet only. Do not
connect this unit to an outlet or power line shared with other appliances that cause "electrical noise." Air
conditioners, electric typewriters, copiers, and machines of this sort generate noise which often
interferes with communications equipment and the sending and receiving of documents.
CONNECTION OF THE EQUIPMENT
This equipment complies with Part 68 of the FCC rules. On the rear panel of this equipment is a label that
contains, among other information, the FCC Registration Number and Ringer Equivalence Number (REN) for
this equipment. If requested, this information must be given to the telephone company. This equipment may
not be used on coin service provided by the telephone company. Connection to party lines is subject to state
---

IN CASE OF EQUIPMENT MALFUNCTION
Should any malfunction occur which cannot be corrected by the procedures described in this
disconnect the equipment from the telephone line or unplug the power cord. The telephone line should not be
reconnected or the power cord plugged in until the problem is completely resolved.
Canon provides experienced support personnel to help you in every way.
CANON COMPUTER SYSTEMS CUSTOMER CARE CENTER
World Wide Web: http://www.ccsi.canon.com
Canon BBS: 1-757-420-2000
Fax Retrieval System: 1-800-526-4345
Customer Care Center: 1-800-423-2366
(6 a.m. to midnight EST, 7 days/week, except holidays)
RIGHTS OF THE TELEPHONE COMPANY
Should the equipment cause harm to the telephone network, the telephone company may temporarily
disconnect service. The telephone company also retains the right to make changes in facilities and services
which may affect the operation of this equipment. When such changes are necessary, the telephone company
is required to give adequate prior notice to the user.
Do not make any changes or modifications to the equipment unless otherwise specified in the manual. If such
changes or modifications should be made, you could be required to stop operation of the equipment.
Note: This equipment has been tested and found to comply with the limits for a Class B digital device,
pursuant to Part 15 of the FCC Rules. These limits are designed to provide reasonable protection against
harmful interference in a residential installation. This equipment generates, uses and can radiate radio
frequency energy and, if not installed and used in accordance with the instructions, may cause harmful
interference to radio communications.
However, there is no guarantee that interference will not occur in a particular installation. If this equipment
does cause harmful interference to radio or television reception, which can be determined by turning the
equipment off and on, the user is encouraged to try to correct the interference by one of the following
· Re-orient or relocate the receiving antenna.
· Increase the separation between the equipment and receiver.
· Connect the equipment into an outlet on a circuit different from that to which the receiver is connected.
· Consult the dealer or an experienced radio/TV technician for help.
The Telephone Consumer Protection Act of 1991 makes it unlawful for any person to use a computer or other
electronic device to send any message via a telephone fax machine unless such message clearly contains in
a margin at the top or bottom of each transmitted page or on the first page of the transmission, the date and
time it is sent and an identification of the business or other entity, or other individual sending the message and
the telephone number of the sending machine or such business, other entity, or individual.
In order to program this information into your fax machine, you should complete the procedure to register your
telephone/fax number, name, date and time on pages 36, 37, and 38.
---