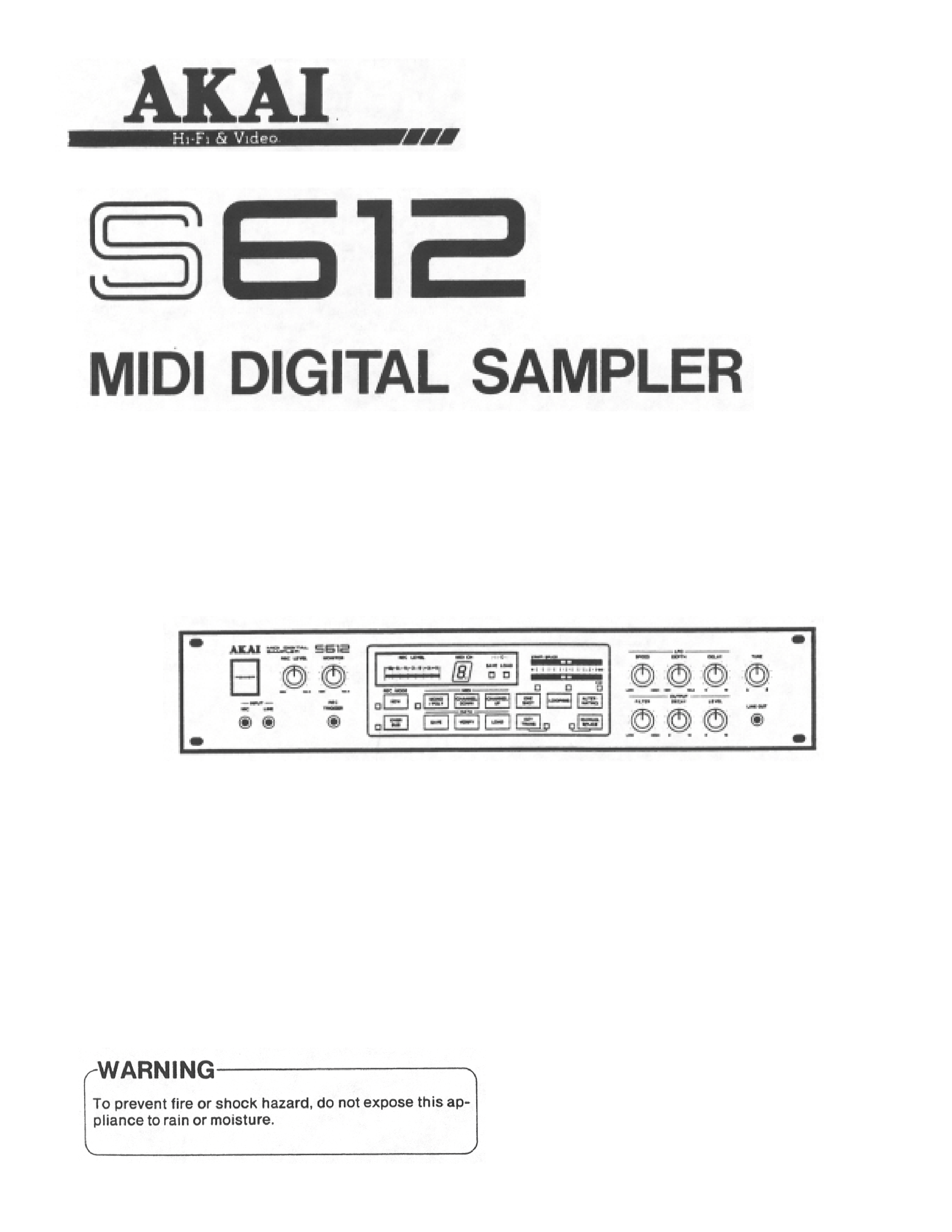 ---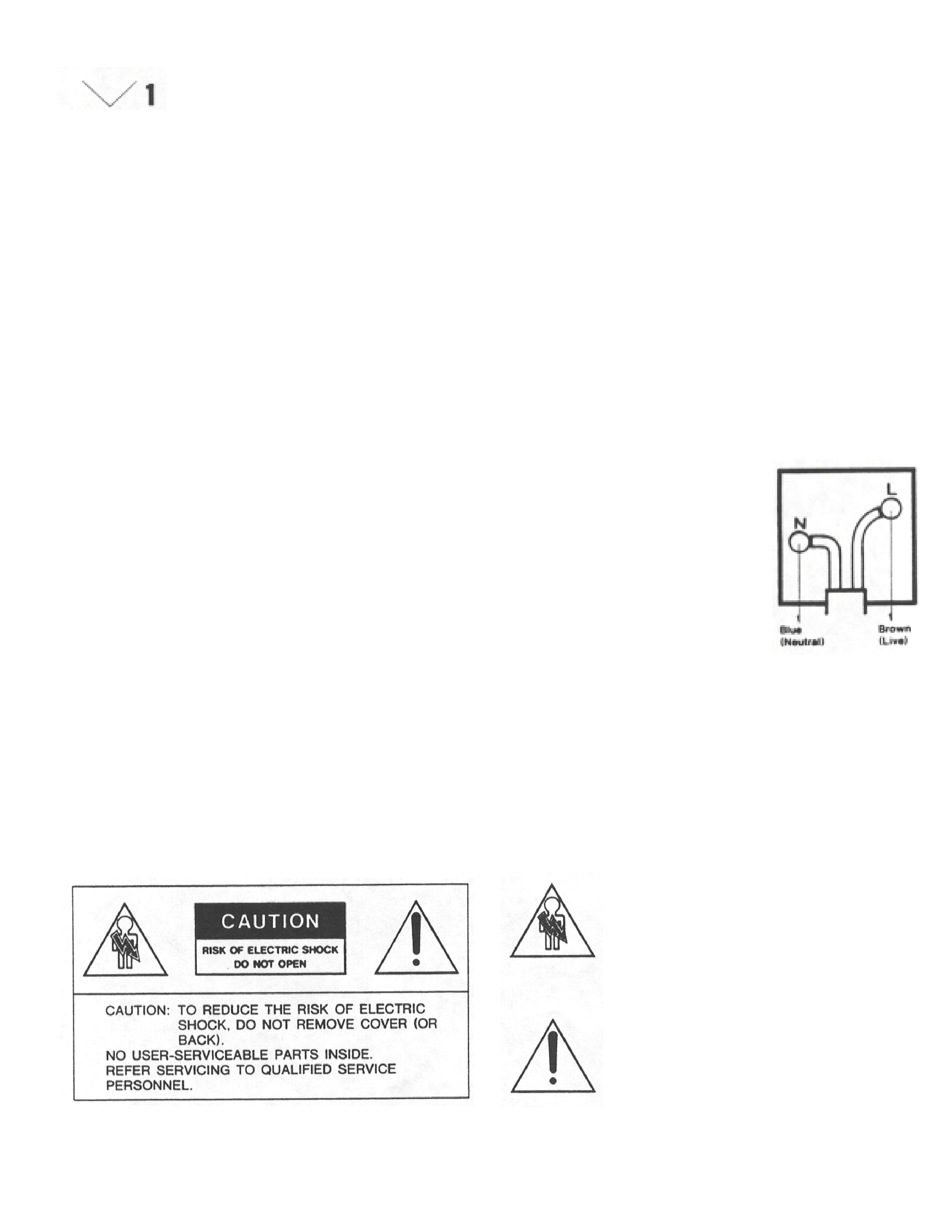 Power requirements for electrical equipment differ from area to area.
Please ensure that your machine meets the power requirements in your
area. If in doubt, consult a qualified electrician. 120 V, 60 Hz for USA
and Canada 220 V. 50 Hz for Europe except UK 240 V, 50 Hz for UK and
Australia 1 10 V/120 V/220 V/240 V, 50/60 Hz convertible for other
Models for Canada, USA, Europe, UK and Australia are not equipped with
this facility. Each machine is preset at the factory according to its
destination, but some machines can be set to 110 V, 120 V, 220 V or
240 V as required. If your machine's voltage can be converted: Before
connecting the power cord, turn the VOLTAGE SELECTOR located on the
beneath the sidewooden panel (right hand side) with a screwdriver until
the correct voltage is indicated.
IMPORTANT FOR YOUR, SAFETY
The flex supplied with your machine will have either two wires or three,
as shown in the illustrations.
The wires in this mains lead are coloured in
accordance with the following code:
As the colours of the wires in the mains lead
of this apparatus may not correspond with
the coloured markings indentifying the
terminals in your plug, proceed as follows:
The wire which is coloured blue must be
connected to the terminal which is marked
with the letter N or coloured black.
The wire which is coloured brown must be
connected to the terminal which is marked
with the letter L or coloured red.
Do not connect any wire to the larger pin marked E or -= when
wiring a plug. Ensure that all terminals are securely tightened and
that no loose strands of wire exist.
This equipment conforms to EEC standard No. 82/499.
The lightning flash with the arrowhead symbol
superimposed across a graphical representation of a
person, within an equilateral triangle, is intended to
alert the user to the presence of uninsulated
"dangerous voltage" within the product's enclosure;
that may be of sufficient magnitude to constitute a
The exclamation point within an equilateral triangle
is intented to alert the user to the presence of
important operating and maintenance (servicing)
instructions in the literature accompanying the
---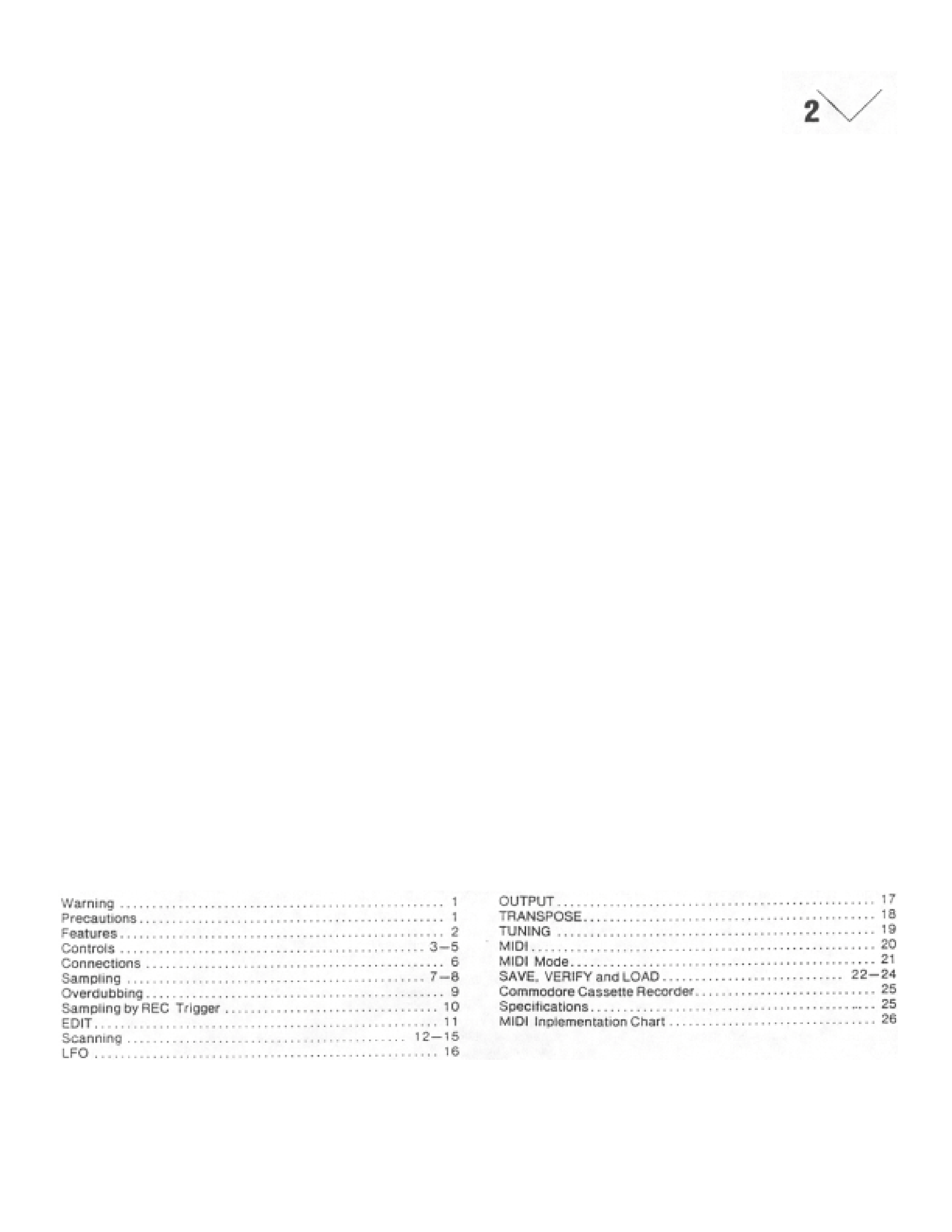 The Akai MIDI Digital Sampler S612 is an amazingly sophisticated electronic
instrument which enables you to record (sample) any kind of sound, and
reproduce it at any desired pitch or pitches. The following are only a few
examples of the many sounds that the S612 can sample.
1. Sounds of acoustic musical instruments (such as pianos,
strings or percussion instruments).
2. Sounds of nature (such as sounds made by animals, wind,
3. Human voices, radio, television, CDs, analogue records, me
With the S612, you are able to perform musically with ease using a wide
variety of sound sources (only a few of which are listed above). The acoustic
instruments can be sampled and reproduced as realistically as the original
sound. Existing synthesizers, up to now among the most advanced electronic
musical instruments, are unable to sample and reproduce in this way.
The S612 offers entirely new and unique ways to express your musical
Realization of super high quality sound by 12-bit sampling technology.
6-voice polyphonic performance is possible in connection with MIDI
keyboards, synthesizers, sequencers and many others.
Realization of sampling time up to eight seconds.
A short sampled sound can be continuously played with no time
restrictions and without sounding awkward. The S612 contains an
advanced scanning mode system with "looping" and "alternating" modes.
The best splicing point for "looping" can be selected instantly by the
automatic splicing system.
A splicing point can be selected at any time by switching to the manual
Because the starting or ending point of the sample can be selected at
any time, it is possible to play the sound after elimination of an
undesired portion of the sample. It is also possible to reproduce the
It is possible to overdub samples and accumulate various sounds
The S612 is equipped with an L.F.O., which can add vibrato effects with
The S612 is also equipped with continuous variable low-pass filters for
adding a milder touch to samples.
2.8 inch sample disks can be used for data files. "Save" and "load"
procedures are extremely quick. You can continuously build your own
tone sample library with the specially designed Sampler Disk Drive
Any type of sound can be tuned to a designated pitch by transposing it
by a half step. This can also be done by tuning ±100 cent. The sound
can then be stored on a disk.
The S612 is rack mountable (EIA/2U type) for excellent operation in the
studio as well as at live performances. It can be handled with ease and
offers astonishing performance.
---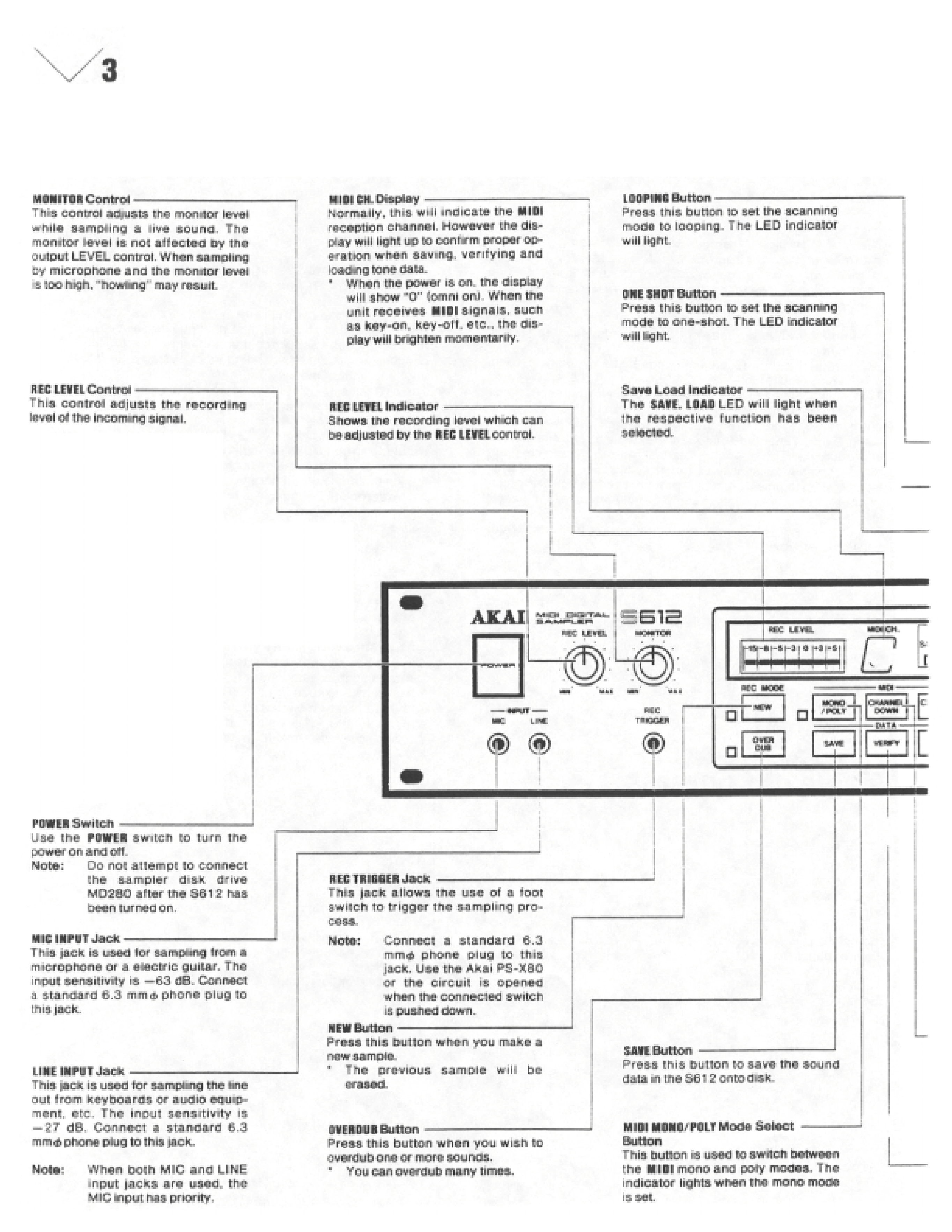 ---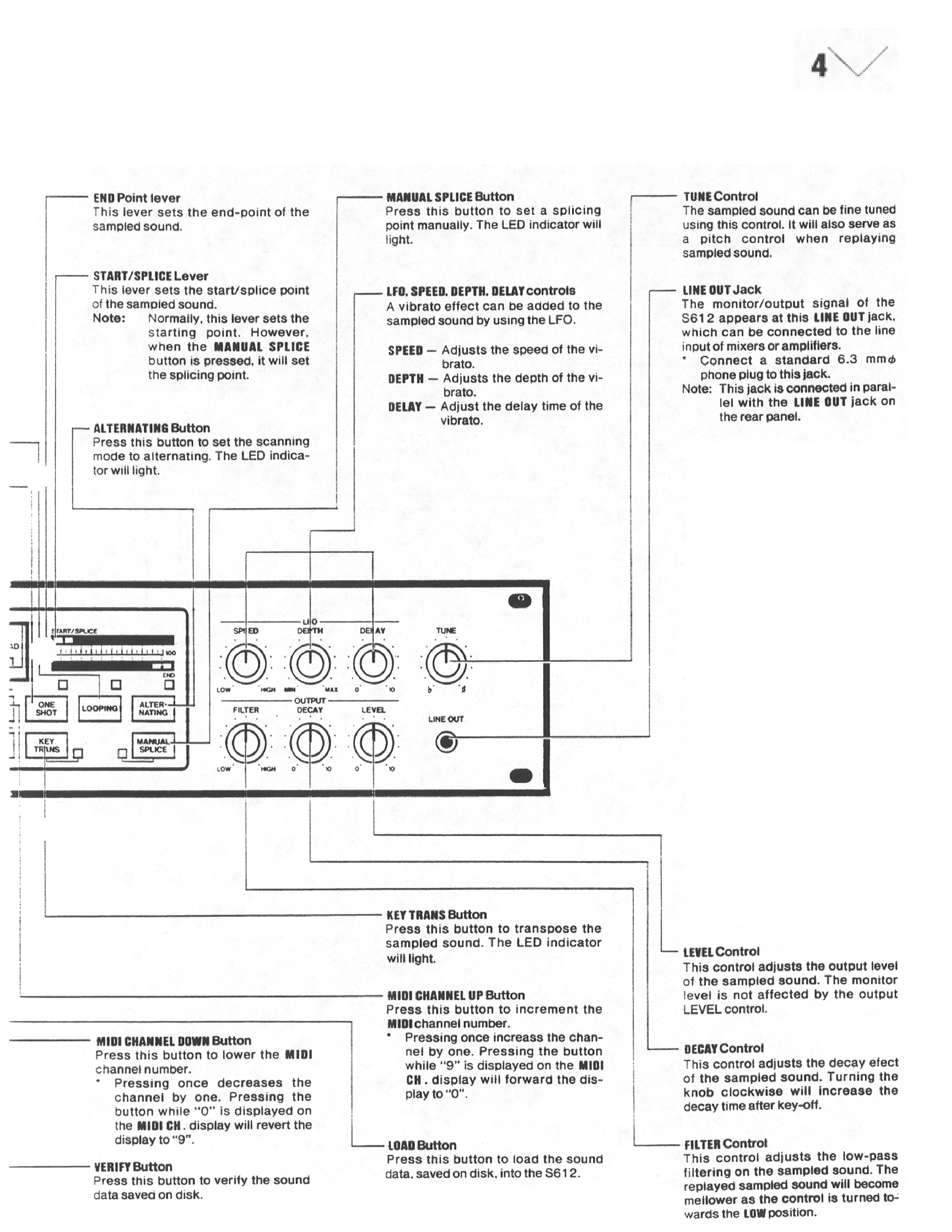 ---