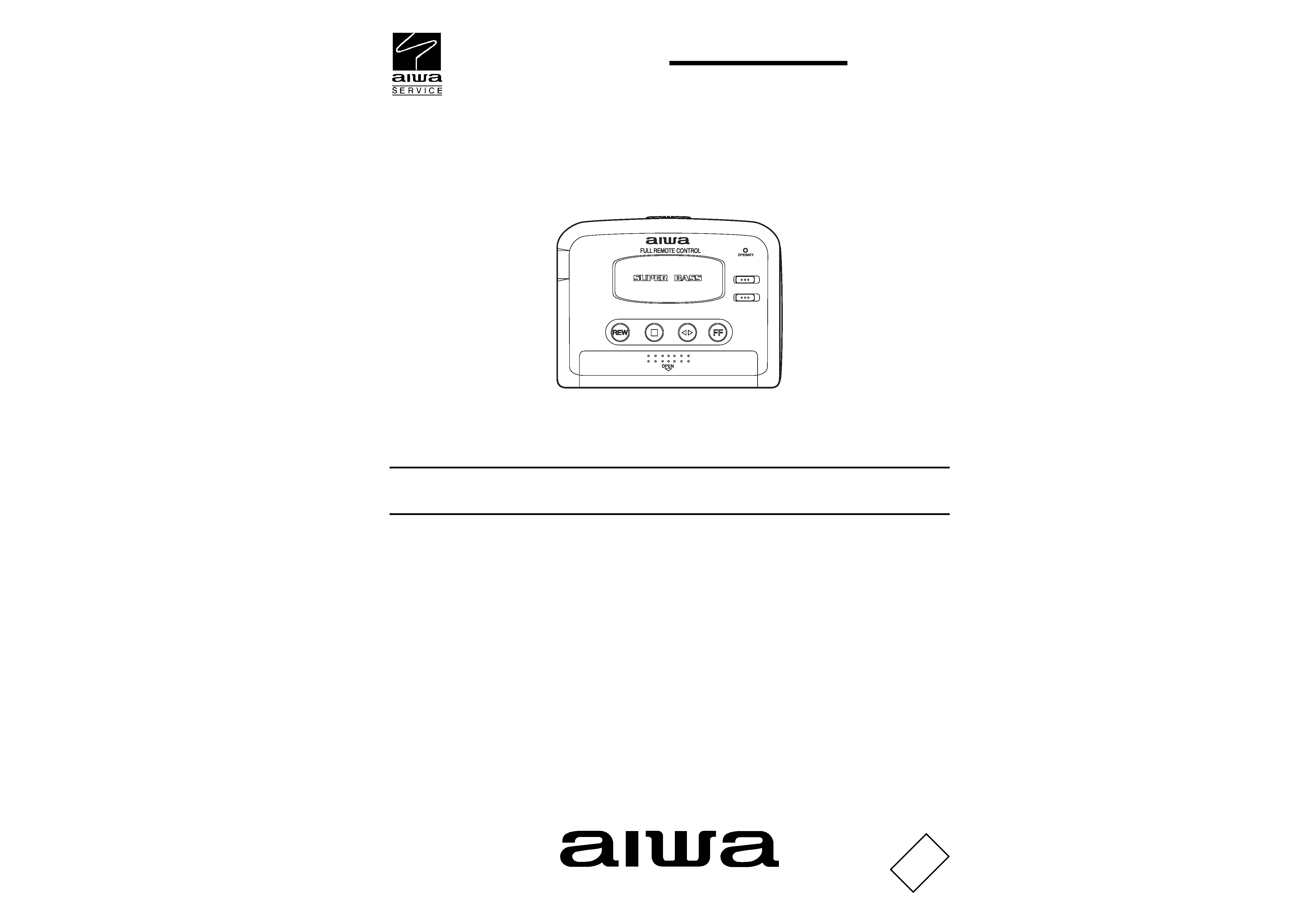 BASIC TAPE MECHANISM : CL-850-5 L-SIL
S/M Code No. 09-012-425-6N1
---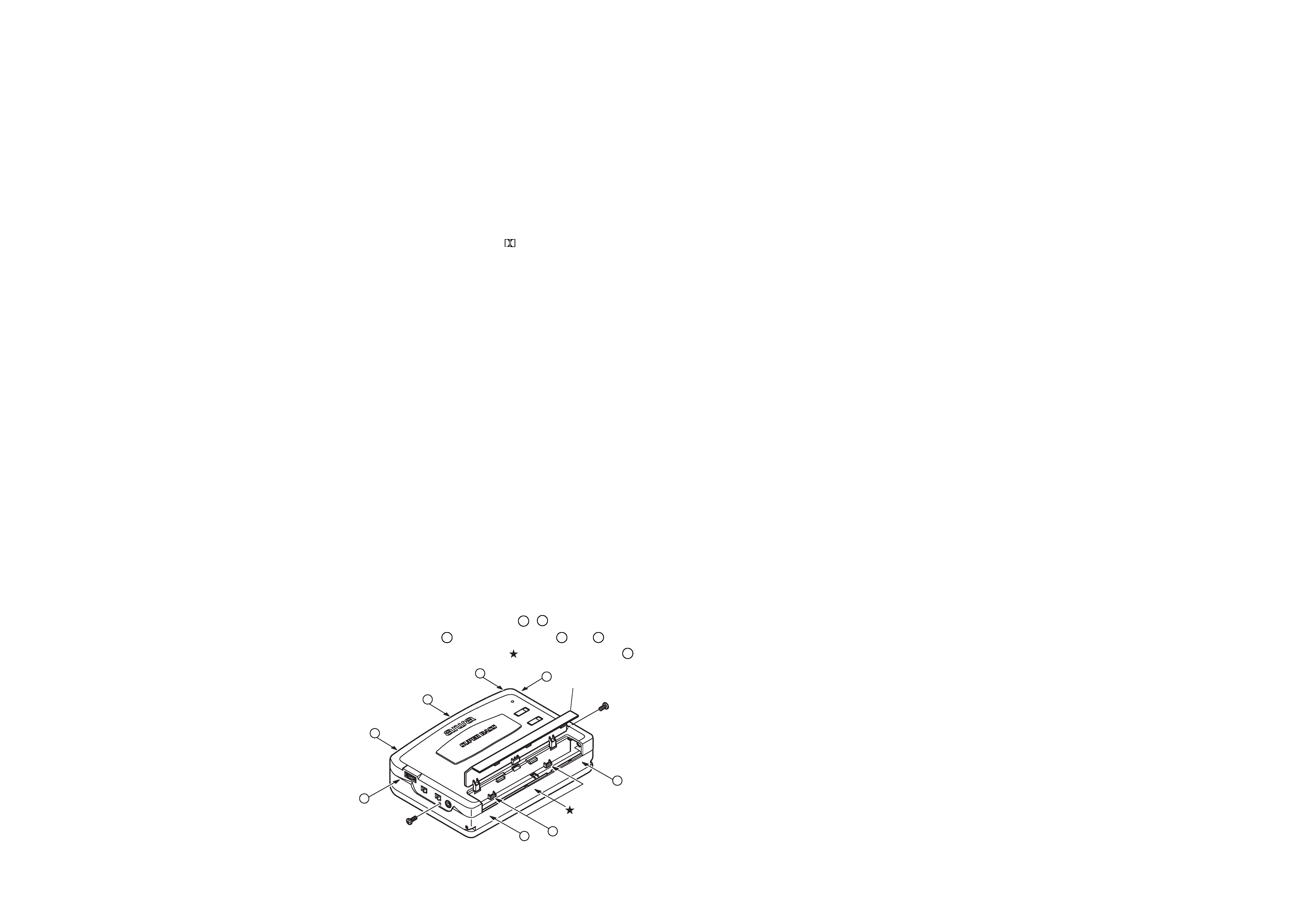 ACCESSORIES / PACKAGE LIST
HEADPHONE,HP-M007(T2)<[ST]>
HEADPHONE,HP-M006BL(T)<[L]>
4 mW + 4 mW (EIAJ 16 ohms)
DC 3 V using two R6 (AA) dry cell batteries,
AC house current using the optional AC adaptor AC-D302
Battery life (EIAJ 1 mW output):
Approx. 24 hours using two LR6 (AA) alkaline batteries
Maximum outside dimensions:
112.9 (W) x 84 (H) x 29.3 (D) mm (excluding projecting parts and controls)
Approx.124 g (4.3 oz) (excluding batteries)
3) Release the hooks in the order of
1
-
8
.
* Releasing hook
3
: After releasing hooks
1
and
2
,
push the center frame (with the marks) to release hook
3
.
Design and specifications are subject to change without
Dolby noise reduction manufactured under license from Dolby
Laboratories Licensing Corporation.
DOLBY and the double-D symbol
Laboratories Licensing Corporation.
---

ELECTRICAL MAIN PARTS LIST
C-IC,TMP47C443LDM-1B45(EL)
C-CAP,U 0.047-25 K B MK21
C-CAP,U 0.047-25 K B MK212
C-CAP,U 0.047-25 K B MK212
JACK,3.5 BLK ST W/O SW(1537)
C-SW,SL1-1-2 SS-350-A12B-C-T
C-THMS,NTH5G16P39B472K 07TH
VIB,CER 4.000MHZ CSTS0400MG03
---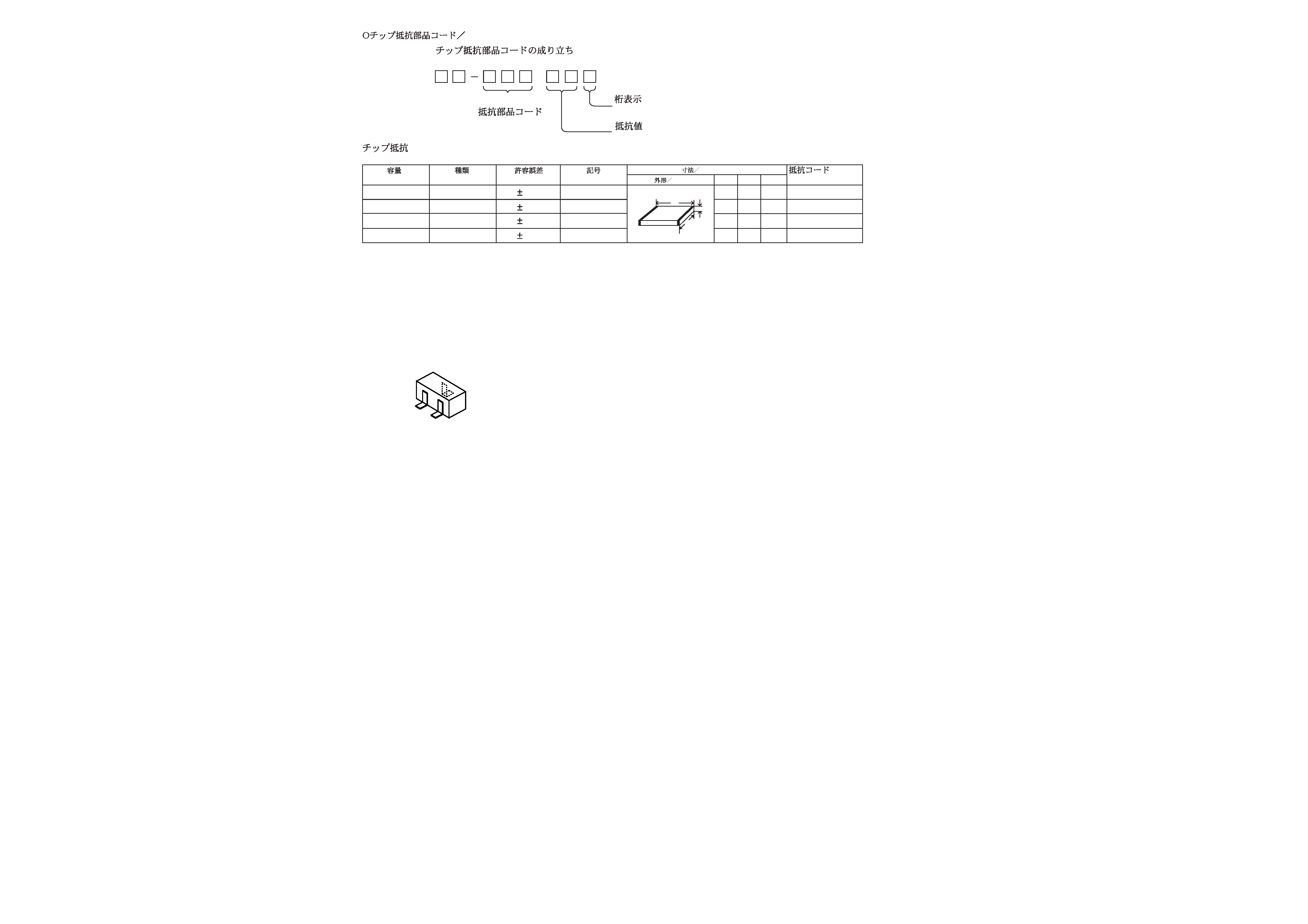 Chip Resistor Part Coding
---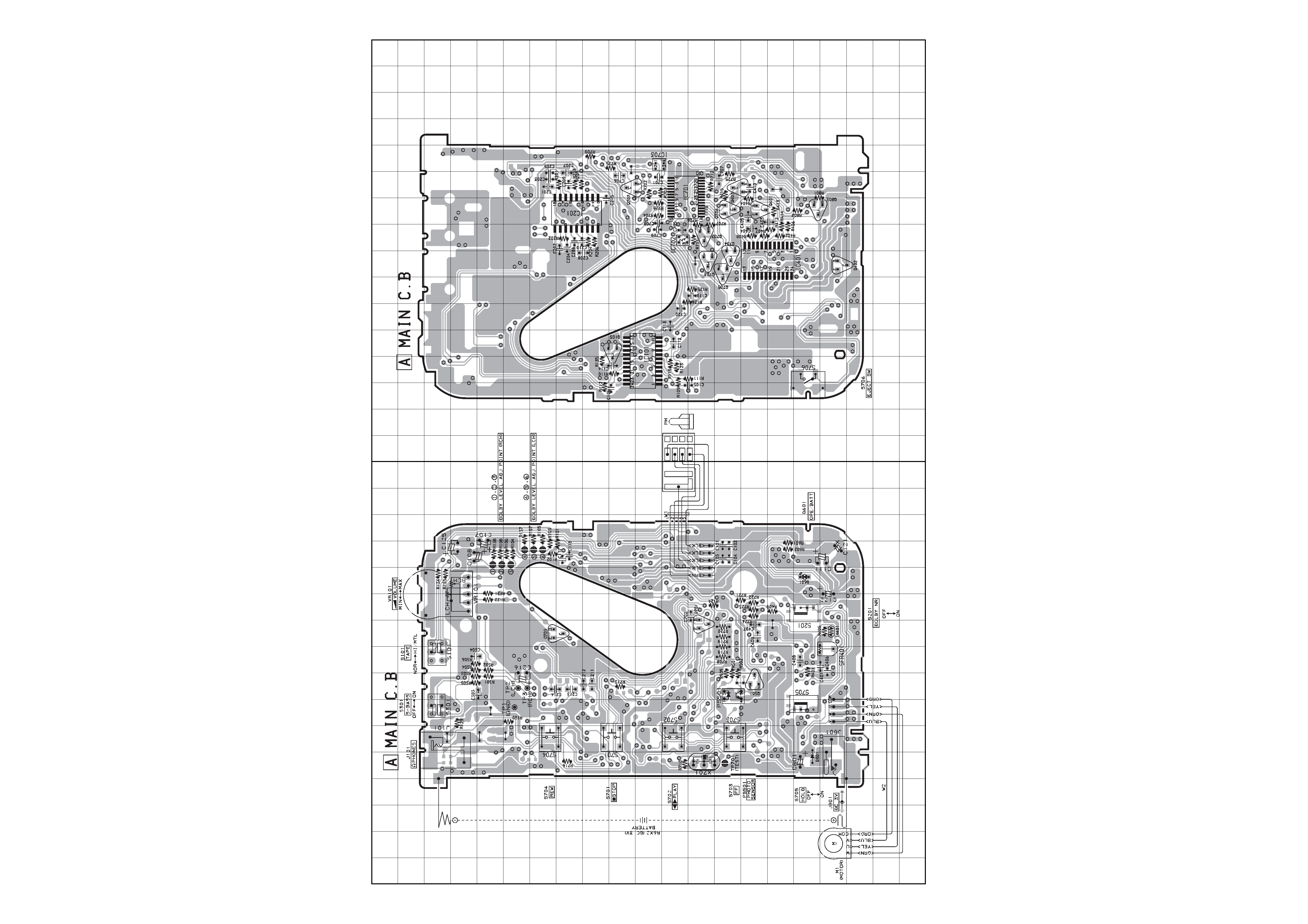 ---