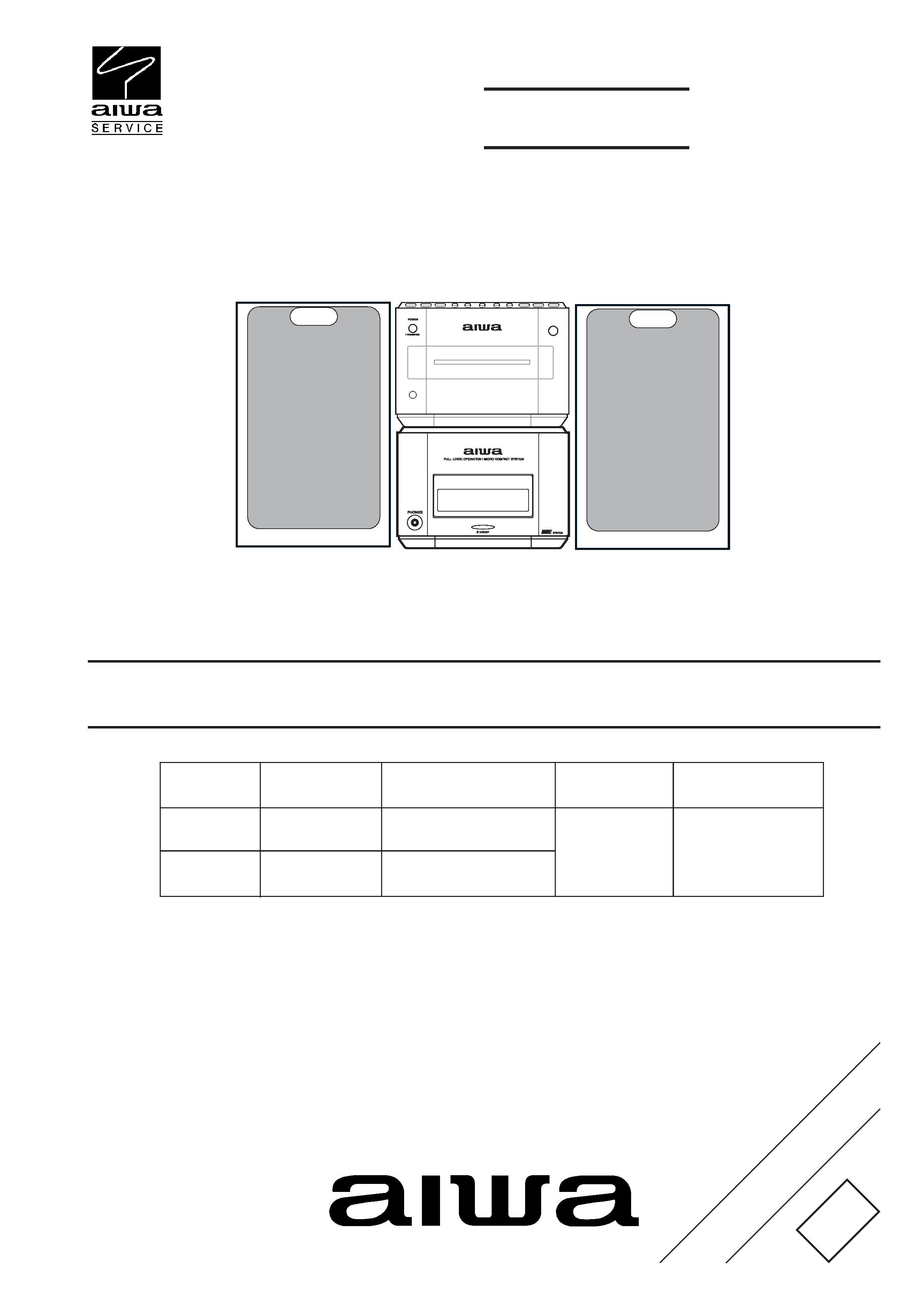 BASIC TAPE MECHANISM : AZM-1 A2NM
BASIC CD MECHANISM : DA23LN
S/M Code No. 09-00B-437-1S1
· This Service Manual contains the additional information "DISASSEMBLY
INSTRUCTIONS" and "TEST MODE" for the model XR-M800/M801 (K,EZ).
If requiring the other information, see Service Manual of
XR-M800/801 (K,EZ), (S/M Code No. 09-00B-437-1R1).
---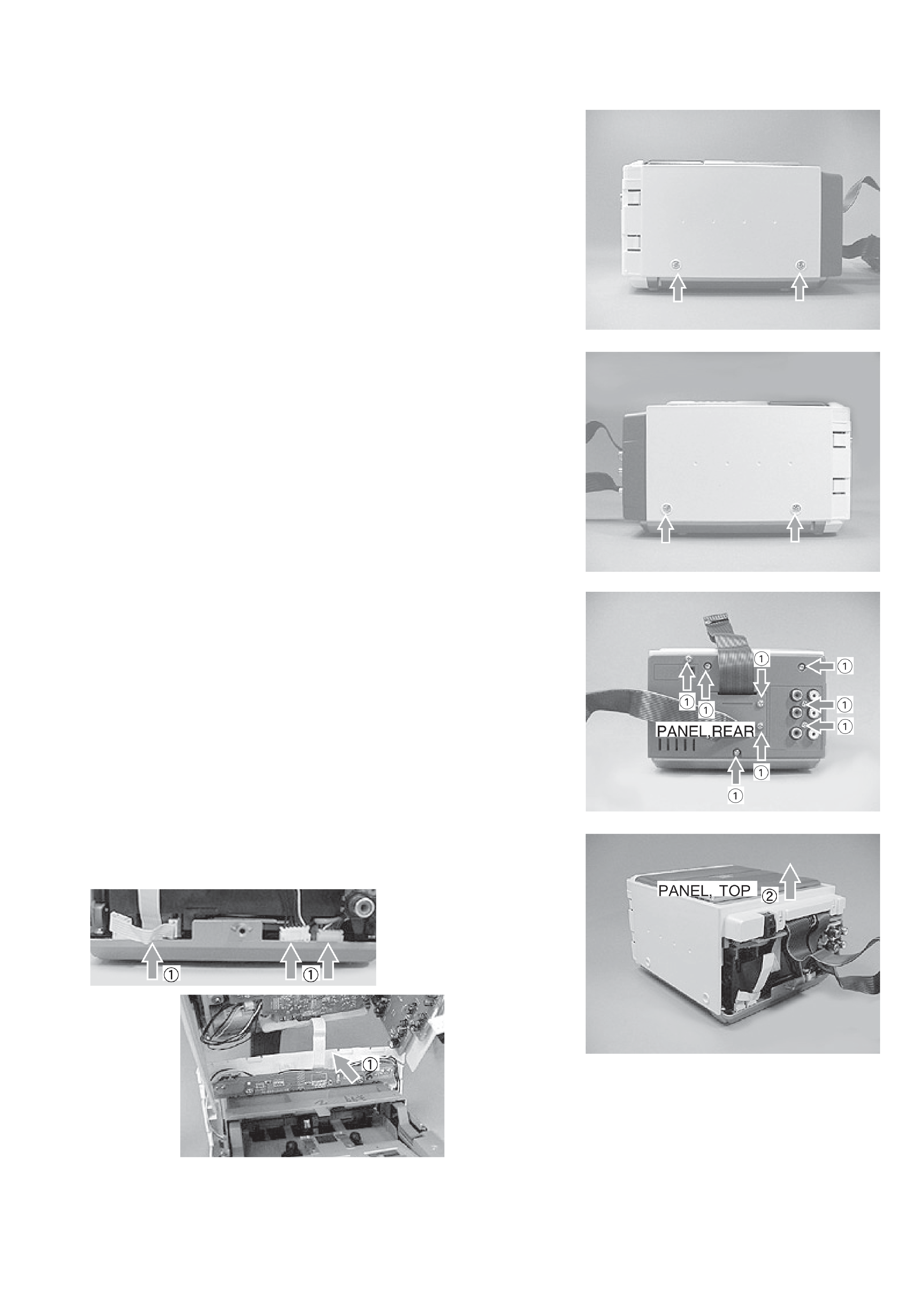 DISASSEMBLY INSTRUCTIONS <FD-LM800/LM801>
1. Removing the Ornament Parts
Remove the eight screws 1 and remove the PANEL, REAR.
Remove the FFC from the connector 1 and remove PANEL,
---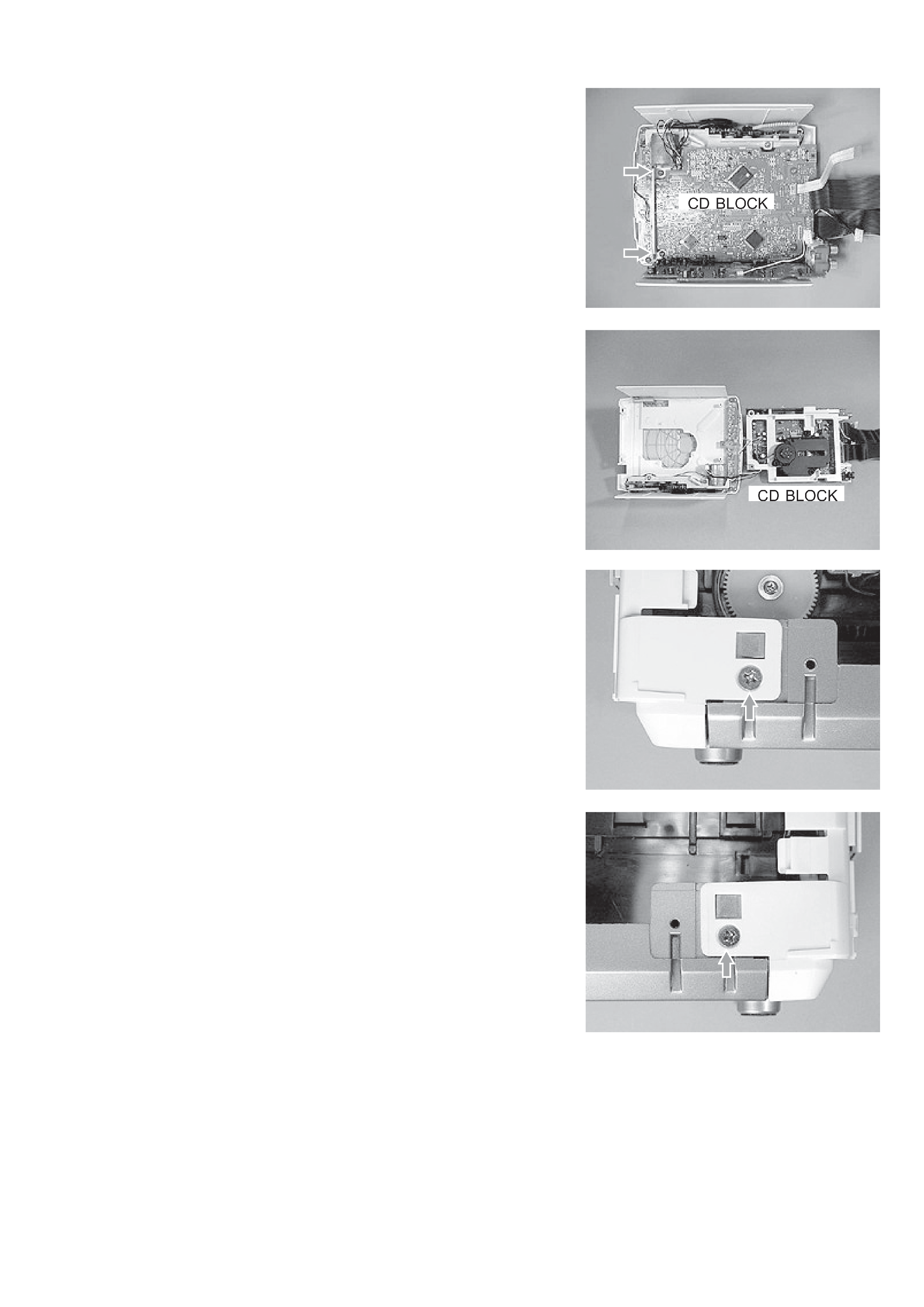 Remove the two screws and remove the entire CD block.
The figure shows the status after the CD block is removed.
3. Removing the DECK Block
---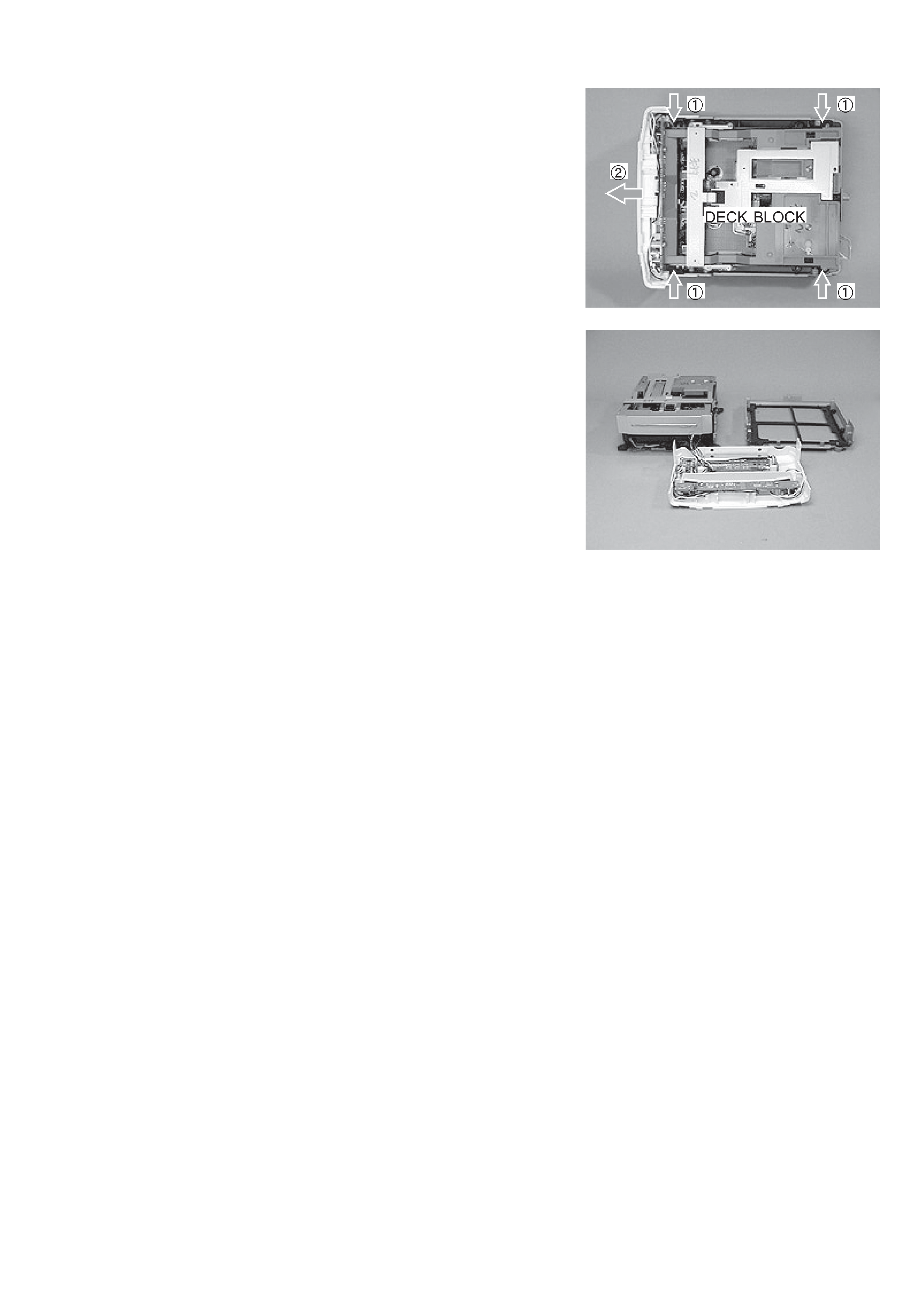 Remove the four screws 1, remove the FRONT block 2 and
The figure shows the status after the DECK block is removed.
---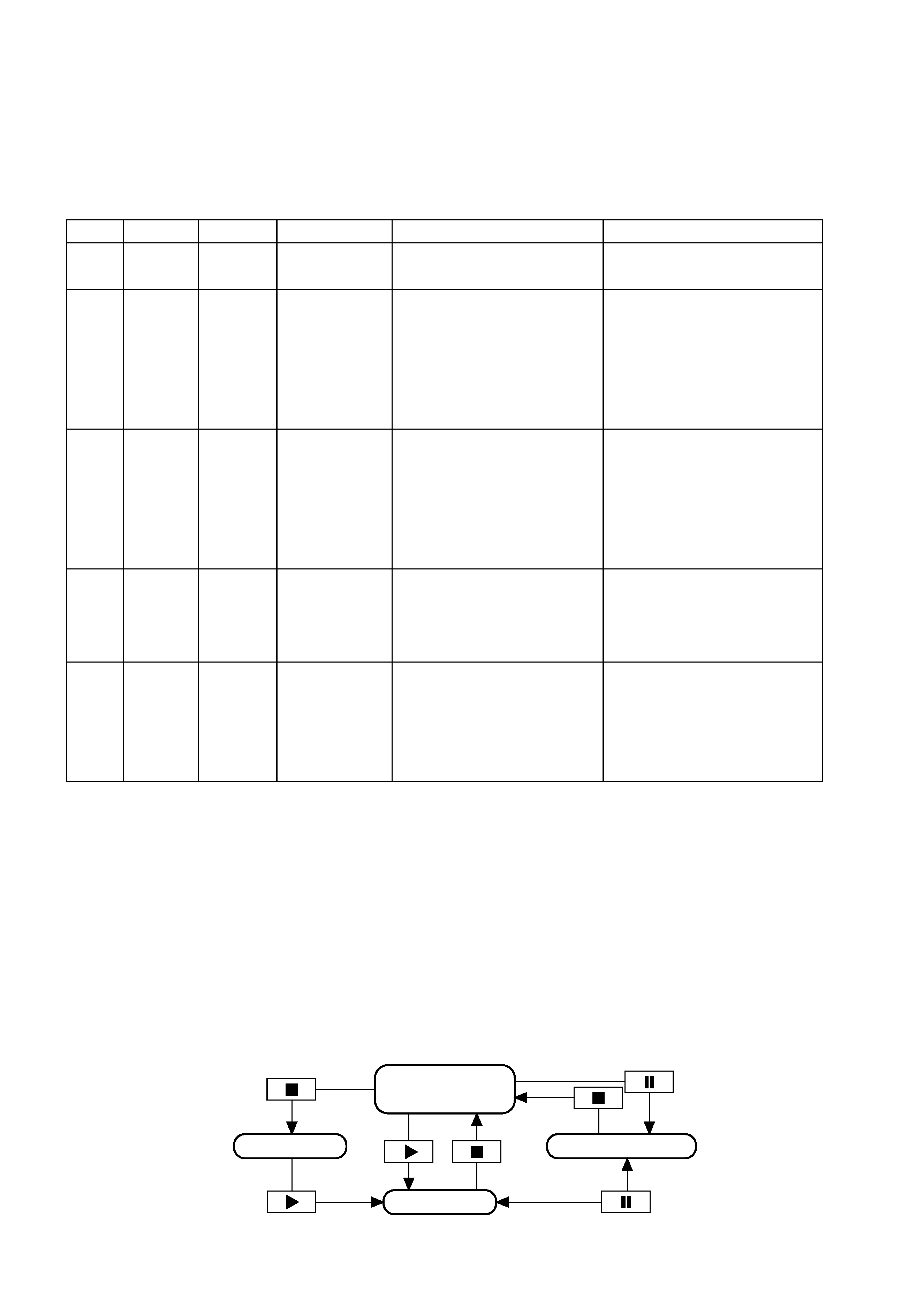 3. Function Descriptions and Application of the CD Test Mode
*1: The driver IC heats up and the protection circuit starts working when the focus search is continued for 10 minutes or longer. There can be a
case that operations cannot be performed correctly.
In such a case, turn off the main power. After cooling down the machine, restart the machine.
*2: Before performing the visual check of the lens operation, slightly open the CD lid by hand. If you press the OPEN button and open the CD
lid, the search mode exists.
*3: Be careful not to damage the gear because the sled motor rotates while the FF or REW button is being pressed even if the pick-up is located
in the innermost track or the outermost track.
Each operation mode can be operated one mode after another using each button in the order starting from the "Start" mode that is shown by the
arrow mark in the illustration.
1. How to Start the CD Test Mode
While pressing the function button, insert the AC plug to the
wall outlet. All the indicators on the display light, which means
that the test mode starts up.
2. How to Exit the CD Test Mode
· Continuous focus search
· If TOC cannot be read, focus
search of "2" is continued
tracking servo repeats turning
· Pickup moves to the outermost
· Pickup moves to the innermost
track (normal operation during
· Checking microprocessor
(FOK and FZC are not monitored
---