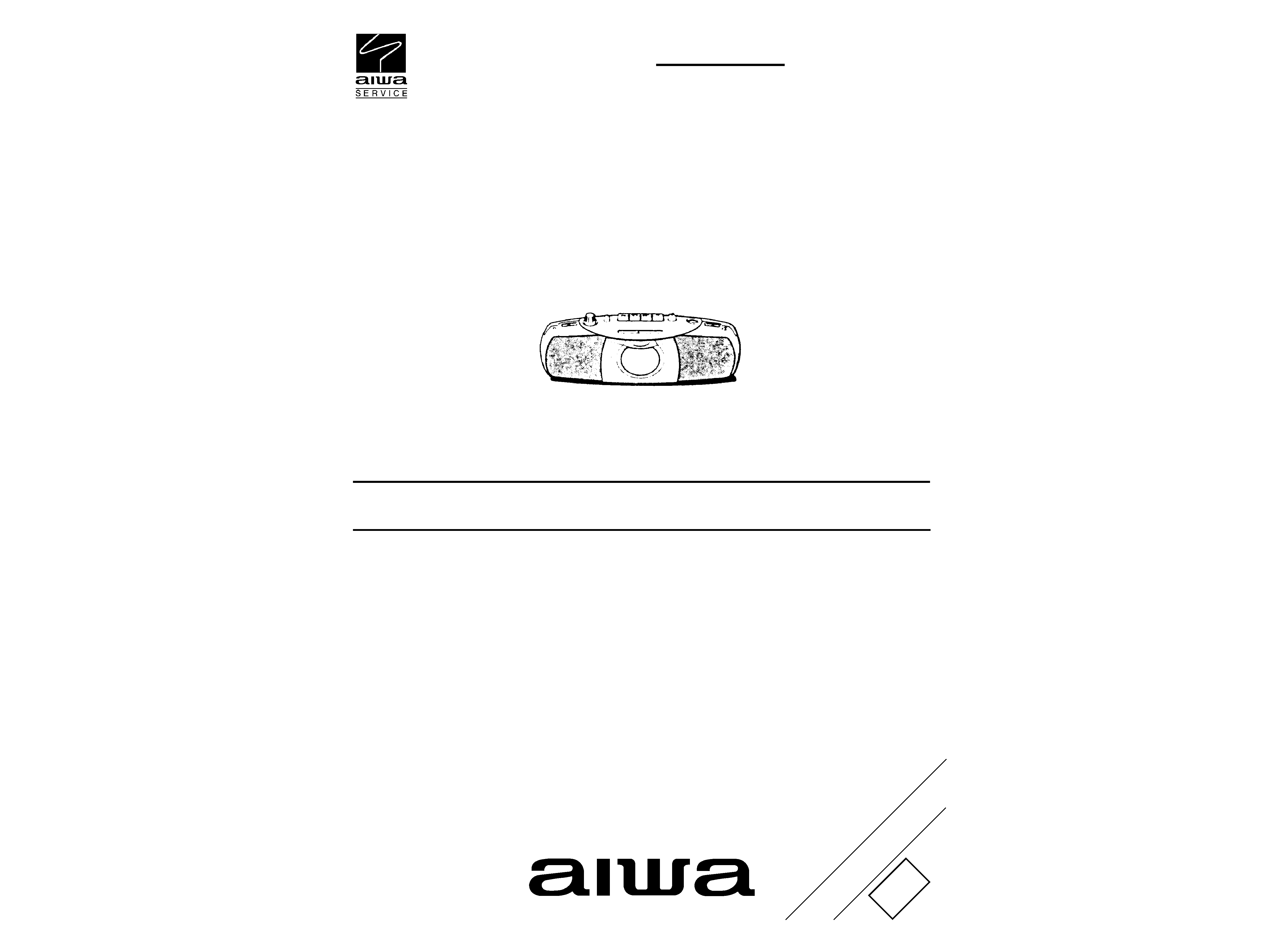 S/M Code No. 09-994-328-3R3
This Service Manual is the "Revision Publishing" and replaces "Simple Manual"
(S/M Code No.09-994-328-3T4).
· BASIC TAPE MECHANISM : TN-9ZR-215
---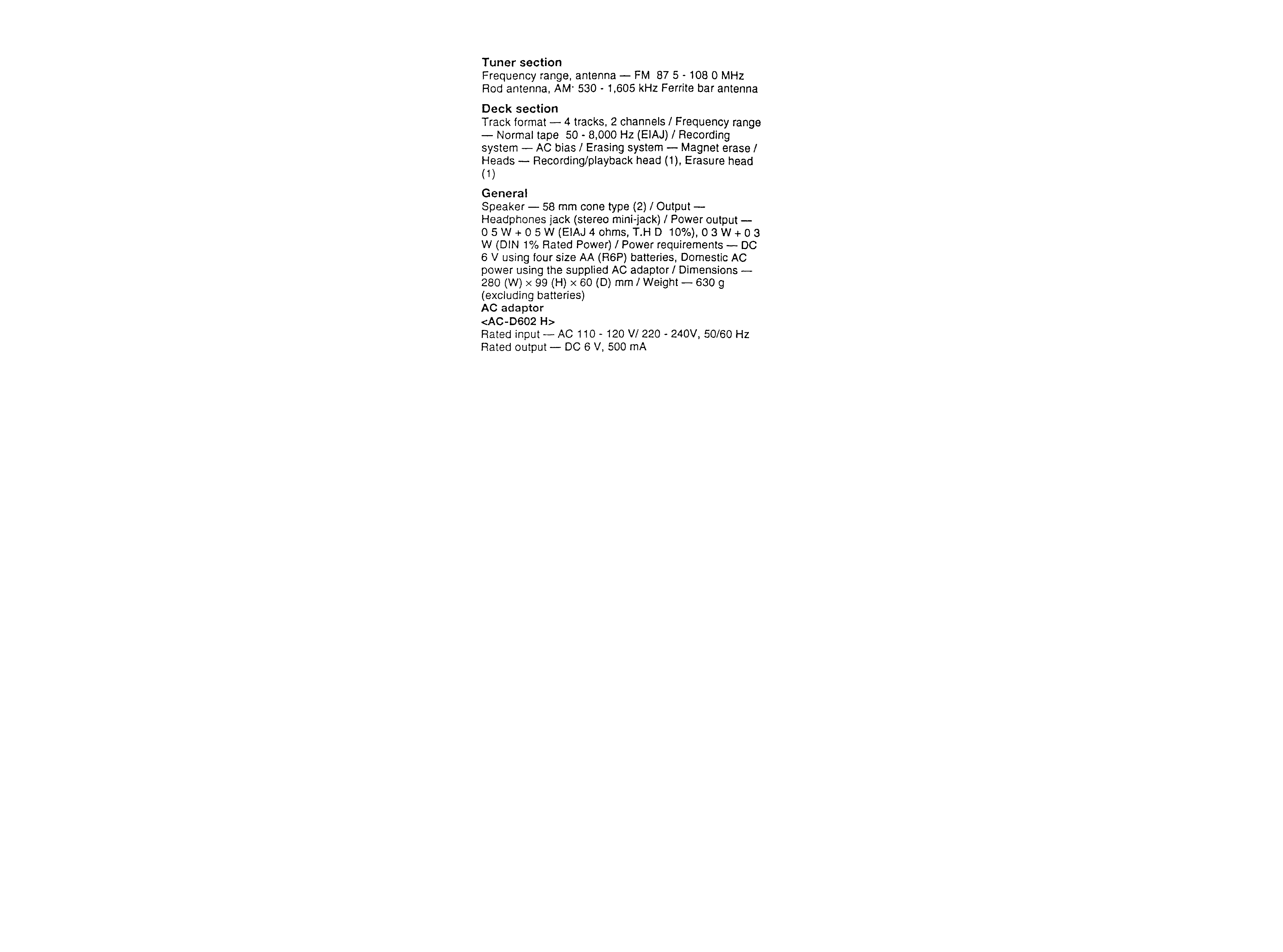 ·
Design and specifications are subject to change
---

ELECTRICAL MAIN PARTS LIST
FLTR,CERAMIC CFAL-455(TOKO)
FLTR,CERAMIC SFE10.7MS2-A
COIL,FM 9T,3MM,DIA:0.4MM CS34-
COIL,FM 4T,4.5MM,DIA:0.3 MM
COIL,FM OSC 8T 2.5MM DIA 0.5MM
COIL,FM OSC 2.5-6T,DIA 0.5MM
TUN-CAP,20P-140P 16.4X16.4X 7.
SW,SLIDE 2P3T SK23E03G1(BAND)
SW,SLIDE 4P2T SK42F02G1(FUNC)
SW,REC 10P2T RSA-102D01(R/P)
SW,PUSH 2P2T PS22E06A(Q-SOUND)
COIL,AM OSC IFT 0S06-838233 7
COIL,FM IFT 7A127N 7A5682 F31
COIL,FM DET IFT7A61R 10 MM
COIL,OSC IFT 4A-363R(B) 10MM
SFR,SEMI FIXED FM065C-2K/ SFEV
VR,RTRY 50KBX2,RK14K12A0,/20MM
SW,SLIDE SK12 D07VG4LNSA(BEAT)
LED,SE-3001DT,3MM BRIGHT ,REDL
---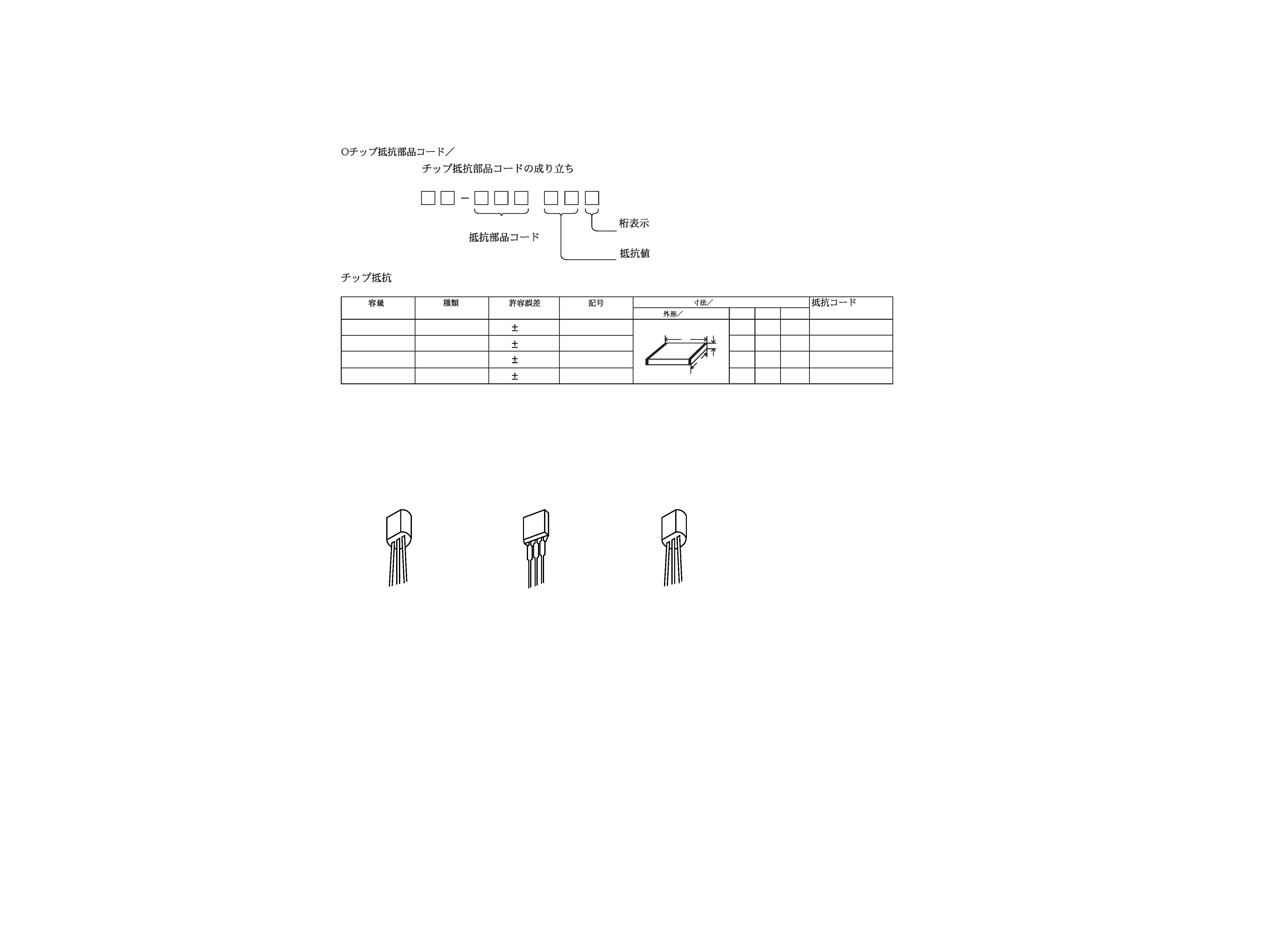 Regarding connectors, they are not stocked as they are not the initial order items.
The connectors are available after they are supplied from connector manufacturers upon the order is received.
Chip Resistor Part Coding
---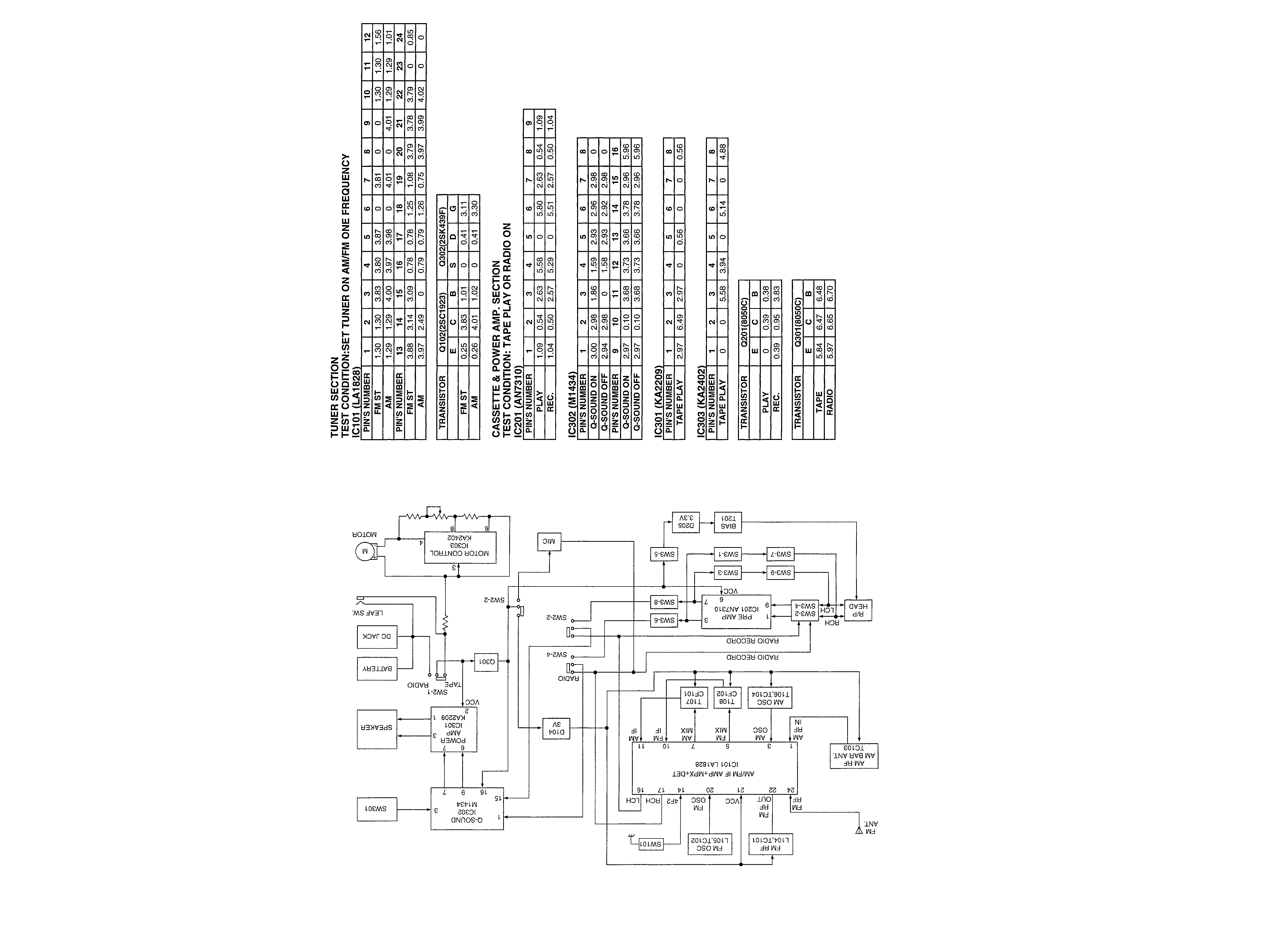 ---