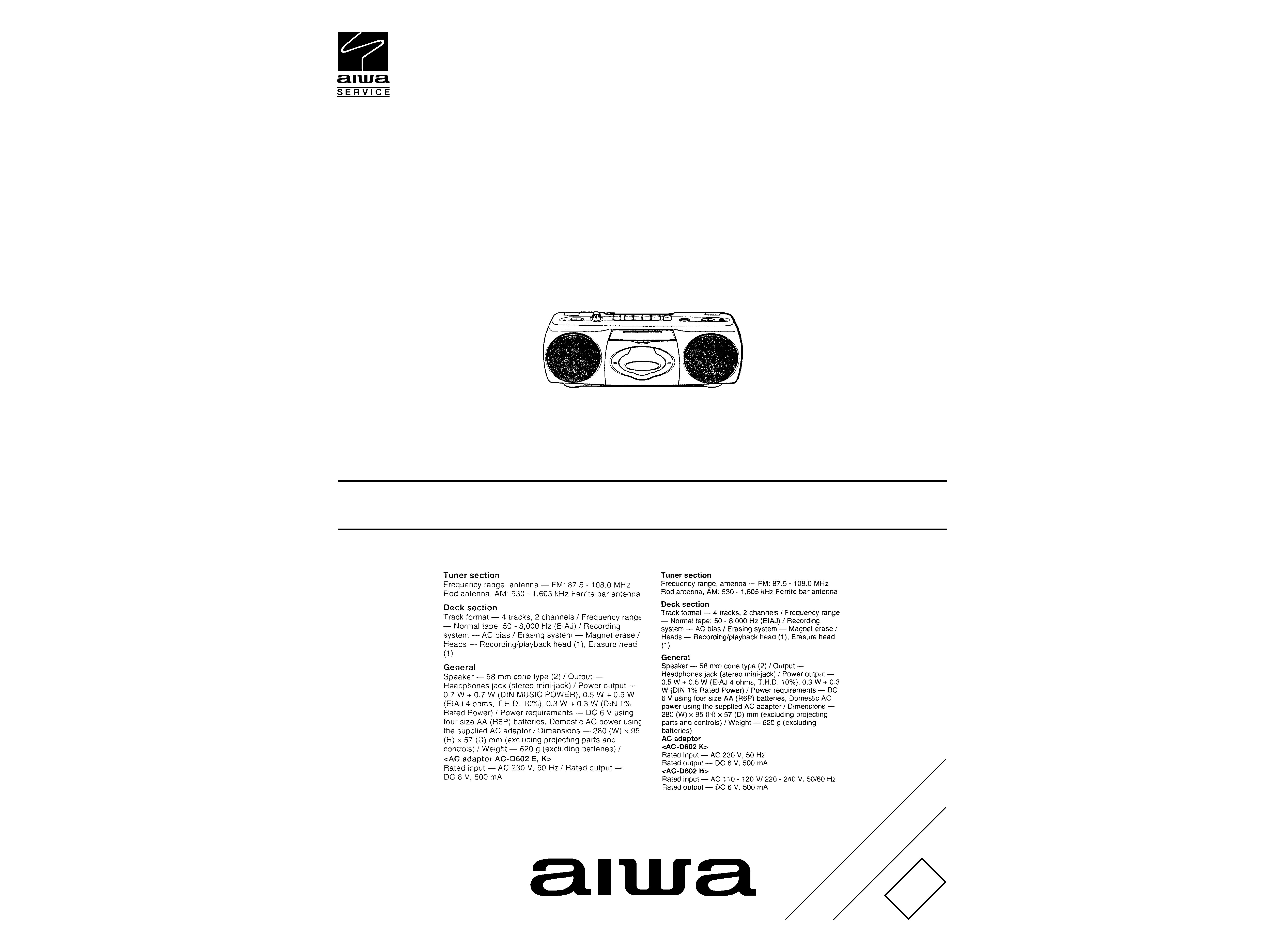 S/M Code No. 09-003-340-8R2
This Service Manual is the "Revision Publishing" and replaces "Simple Manual"
CS-P500 AEZ(S), AK(S), AHKJ(S), AHA(S), AHRJ(S)(S/M Code No. 09-003-340-8T2).
· BASIC TAPE MECHANISM : TN-9ZR-215
· Design and specifications are subject to
· Design and specifications are subject to
---

ELECTRICAL MAIN PARTS LIST
FLTR,CERAMIC CFAL-455(TOKO)
FLTR,CERAMIC SFE10.7MS2-A
COIL,BAR ANTCOIL ASSY A192674W
COIL,FM 9T,3MM,DIA:0.4MM CS34-
COIL,FM 4T,4.5MM,DIA:0.3 MM
COIL,FM OSC 8T 2.5MM DIA 0.5MM
COIL,FM OSC 2.5-6T,DIA 0.5MM
LED,SE-3001DT,3MM BRIGHT ,REDL
SW,SLIDE 2P3T SK23E03G1(BAND)
SW,SLIDE 4P2T SK42F02G1(FUNC)
SW,REC 10P2T RSA-102D01(R/P)
SW,SLIDE SK12 D07VG4LNSA(BEAT)
SW,PUSH 2P2T PS22E06A(Q-SOUND)
COIL,AM OSC IFT 0S06-838233 7
COIL,FM IFT 7A127N 7A5682 F31
COIL,FM DET IFT7A61R 10 MM
COIL,OSC IFT 4A-363R(B) 10MM
TUN-CAP,20P-140P 16.4X16.4X 7.
SFR,SEMI FIXED FM065C-2K/ SFEV
VR,RTRY 50KBX2,RK14K12A0,/20MM
---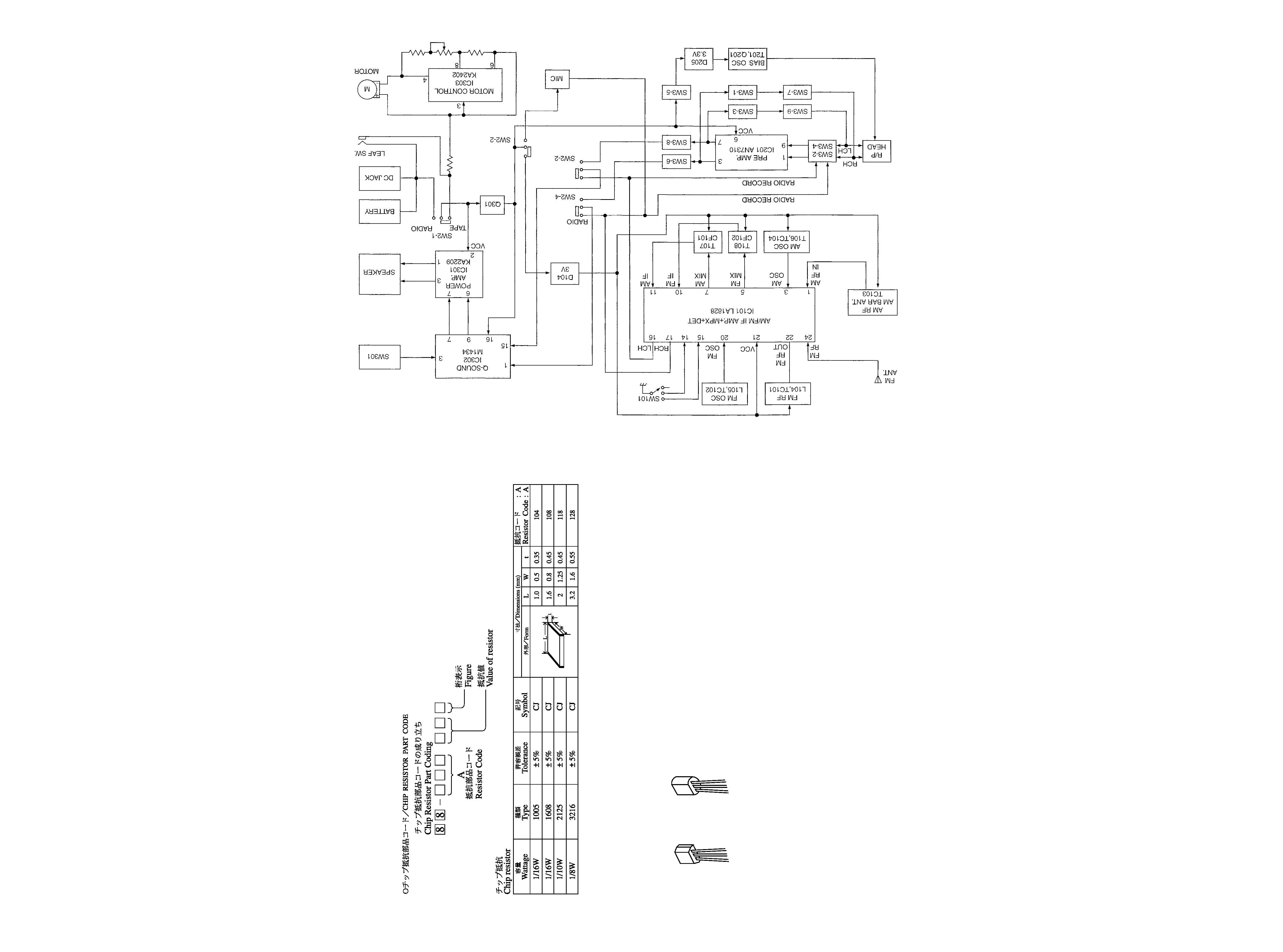 Regarding connectors, they are not stocked as they are not the initial order items.
The connectors are available after they are supplied from connector manufacturers upon the order is received.
---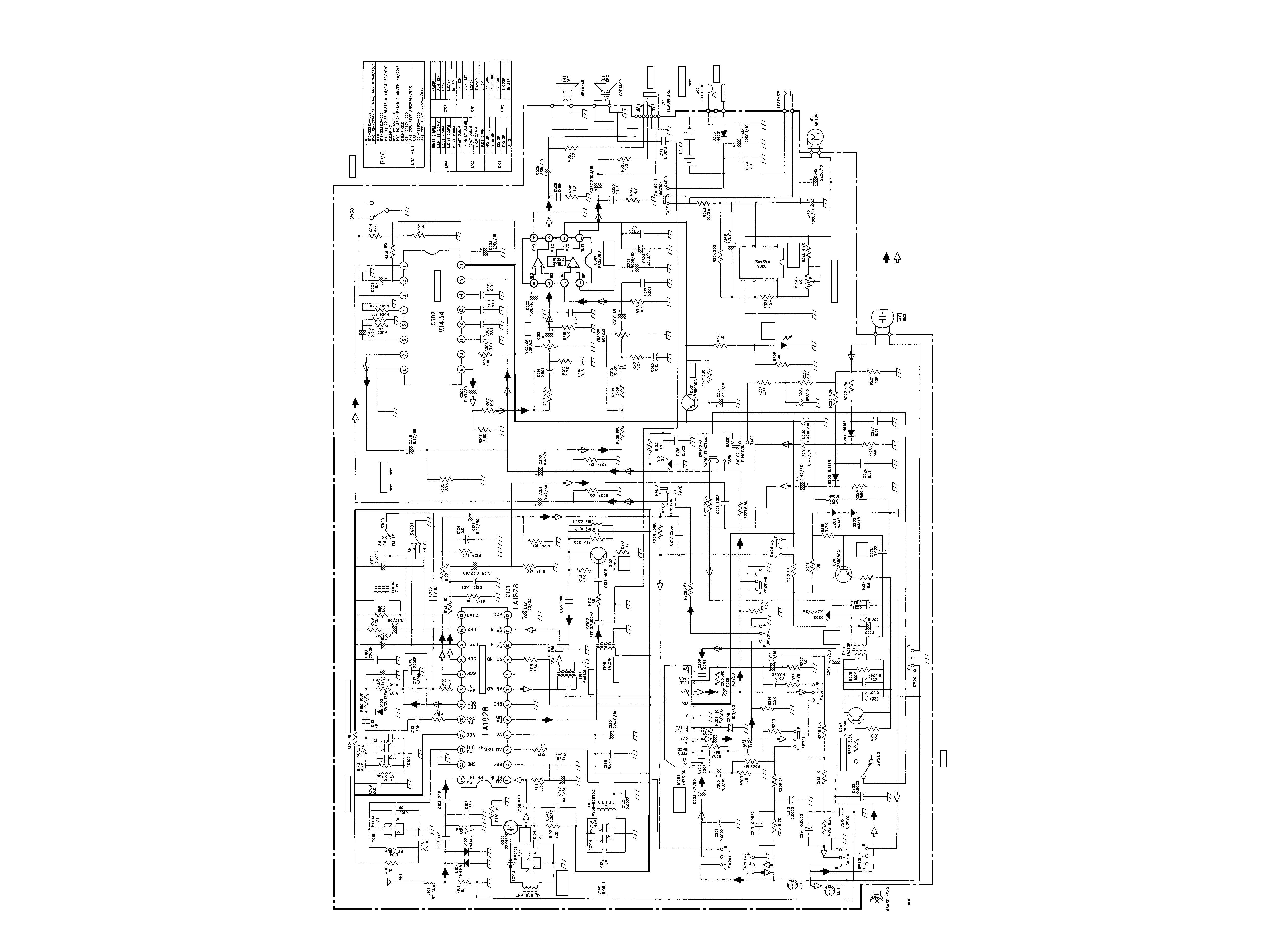 T106, PVC101(4/4) AM FREQ. RANGE ADJ.
---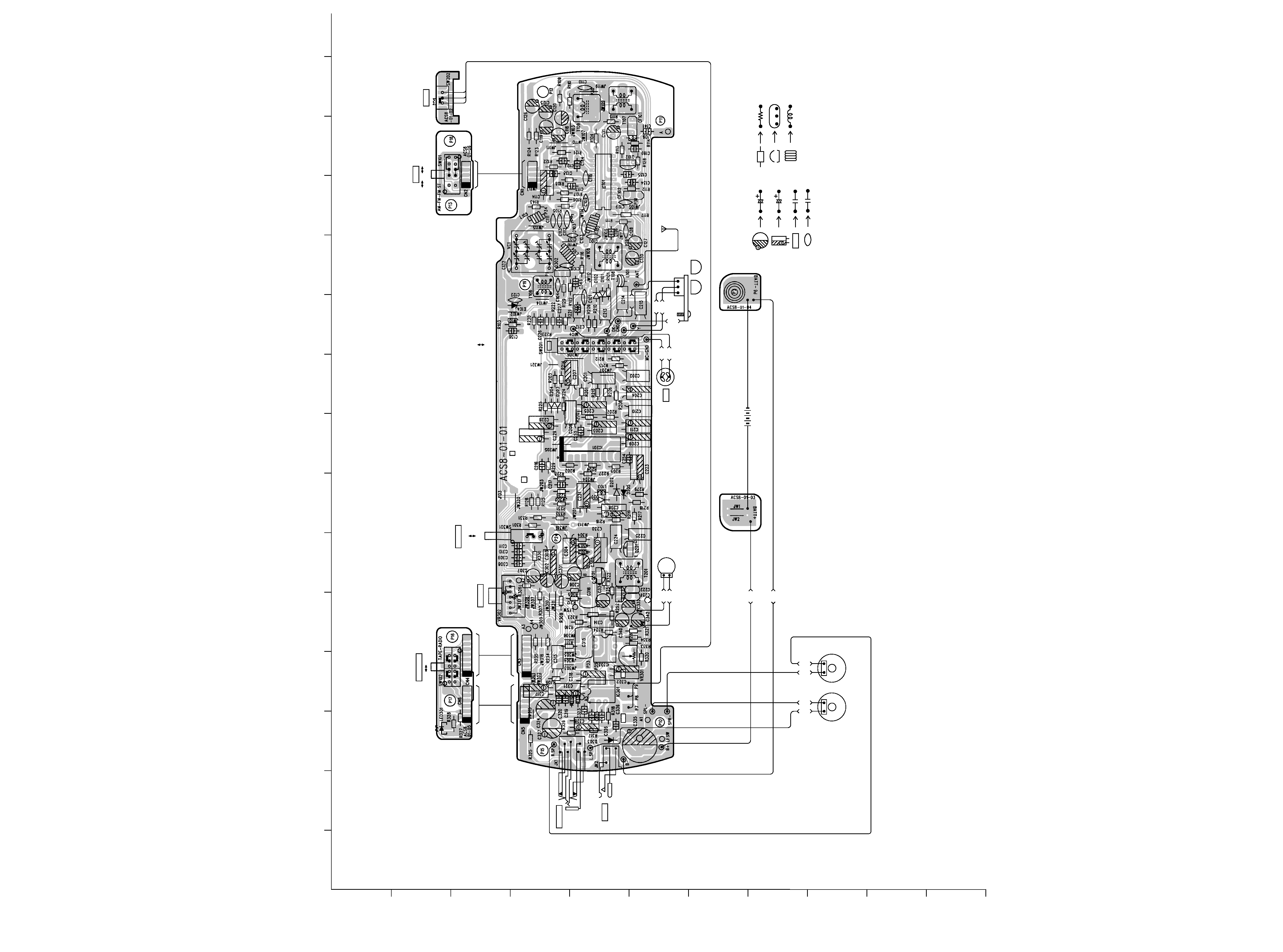 ---