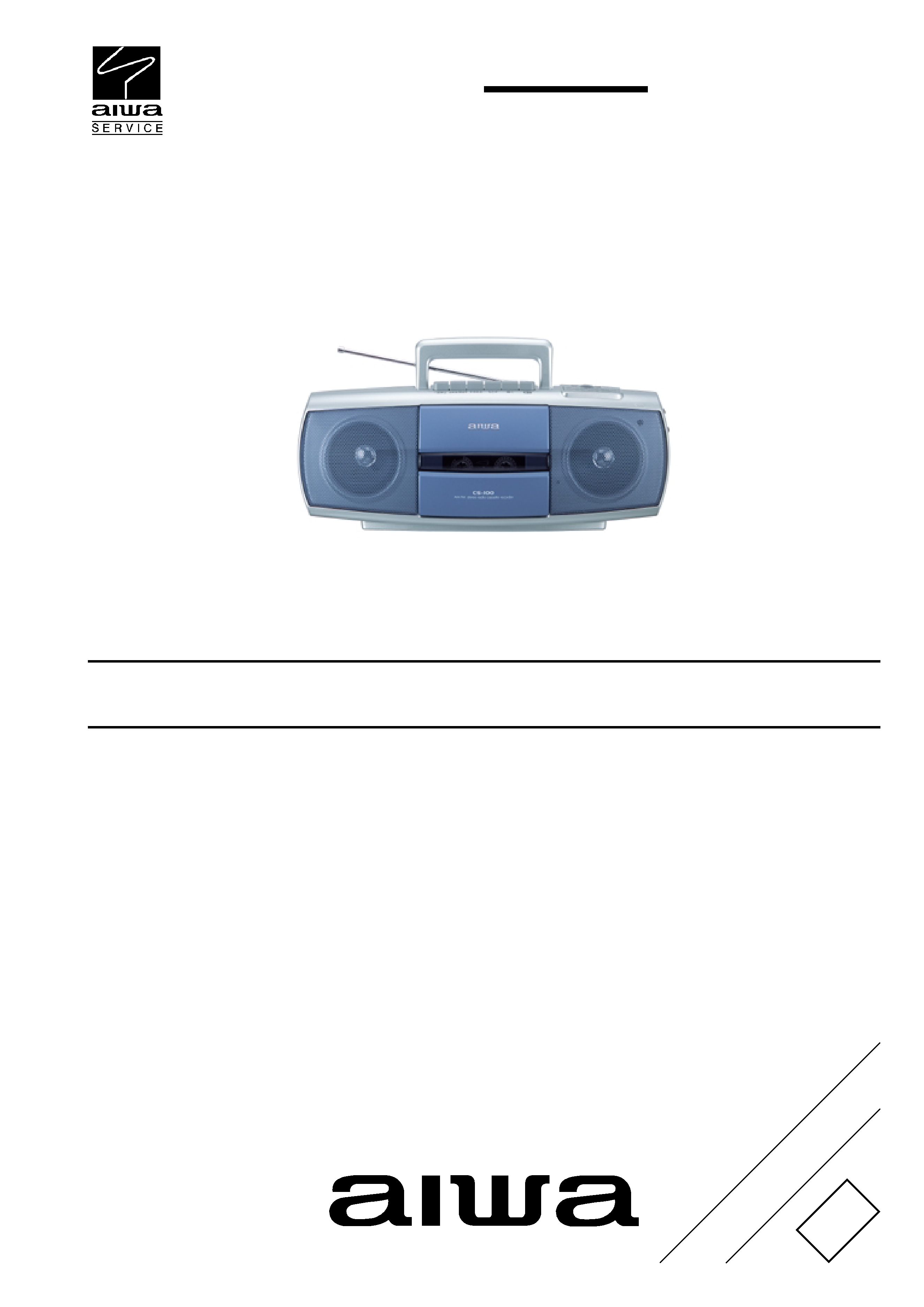 S/M Code No. 09-021-358-6S2
BASIC TAPE MECHANISM : TK-20FX-V641-900
This Service Manual contains information about the difference between
CS-100 <EZ(S)> and CS-100 <HR(S)>. If requiring other information,
see Service Manual of CS-100 <HR(S)>, (S/M Code No. 09-01C-358-6R1).
This Service Manual is the Supplement and replace Simple Manual
CS-100 <EZ>, (S/M Code No. 09-01C-358-6T3).
---

Antenna : Ferrite bar antenna
Normal Tape : 50 Hz 12,500 Hz (EIAJ)
Recording / playback head (1)
Headphones jack (stereo mini-jack)
(EIAJ 8 ohms, T.H.D. 10 %),
DC 9 V using 6 size C (R14) batteries
372 (W) x 147 (H) x 113 (D) mm
1.4 kg (excluding batteries)
Design and specifications are subject to change without notice.
---

ELECTRICAL MAIN PARTS LIST
CAP,TC U 24P-50J UJ UP050
FLTR,SFE10.7MS 239-Z BCS-9
FLTR,CD10.7MG 77A-Z BCS-9
COIL,3T5MMFM-OSC BCS-9 EX
8B-CS9-601-010 0E SW,SL SK22F03G7 BCS-9
---
---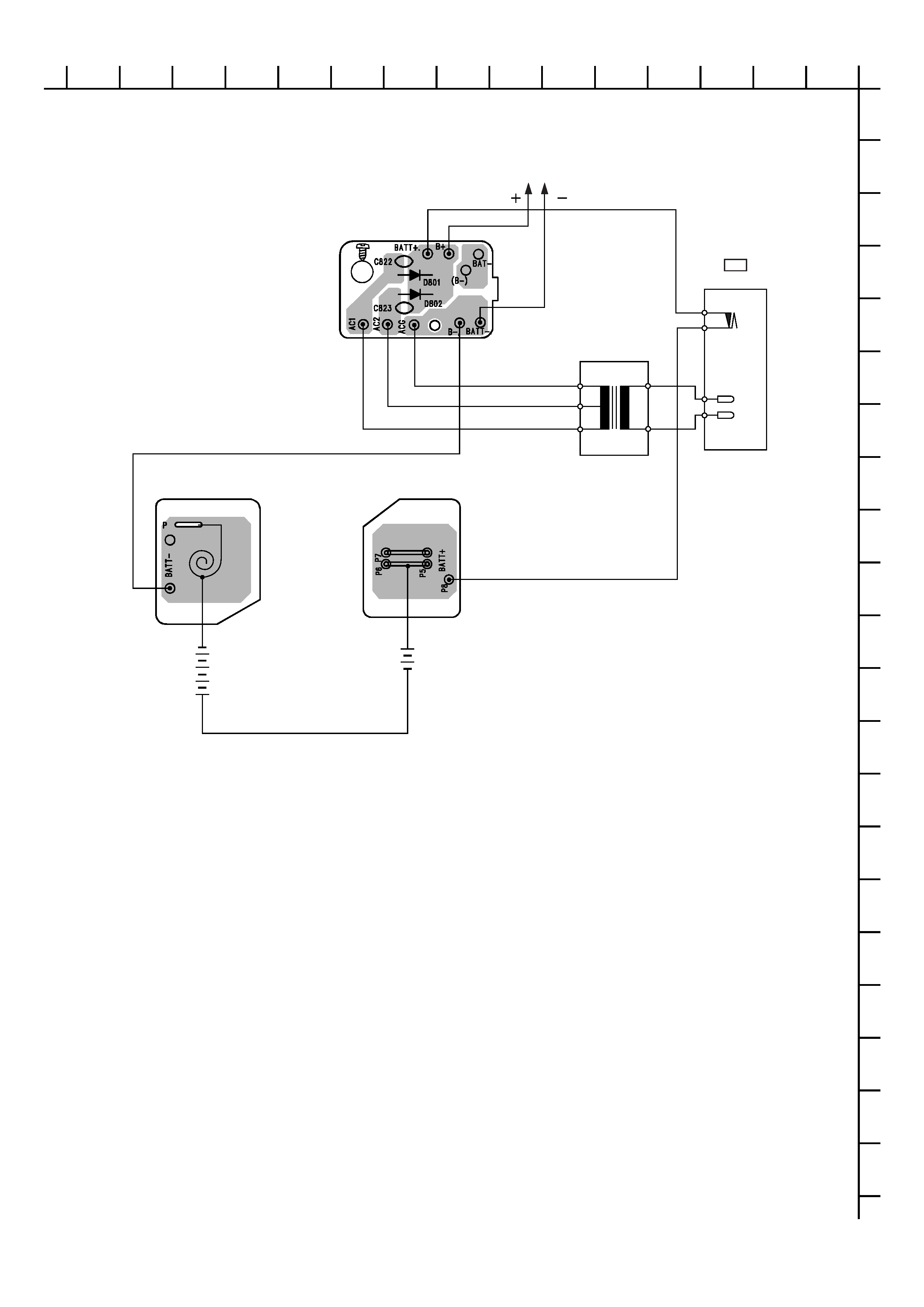 WIRING 2 (BATT1 / BATT2 / POWER)
---