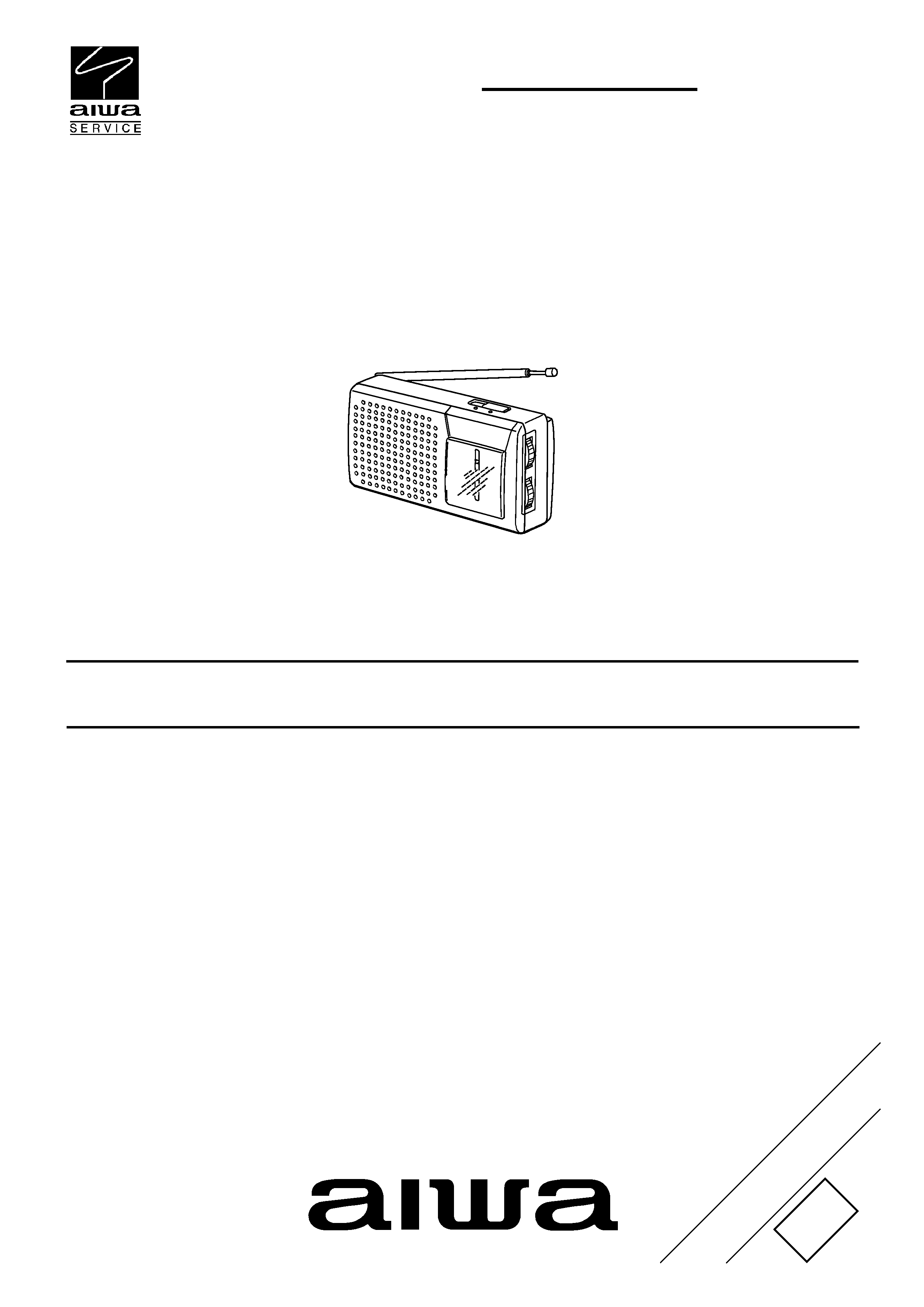 S/M Code No. 09-997-333-5R2
This Service Manual is the "Revision Publishing" and replaces "Simple Manual"
(S/M Code No.09-997-333-5T2).
--- DC 3 V using two R6 (size AA) batteries
115.5 (W) x 69 (H) x 30 (D) mm
Approx. 138 g. (excluding batteries)
INSTRUCTION BOOK YH/YJ(ECC)<YJ<S>>
INSTRUCTION BOOK(6L)<YZ<S>>
INSTRUCTION BOOK(PHC)<YZ<S>>
· Design and specifications are subject to change without notice.
---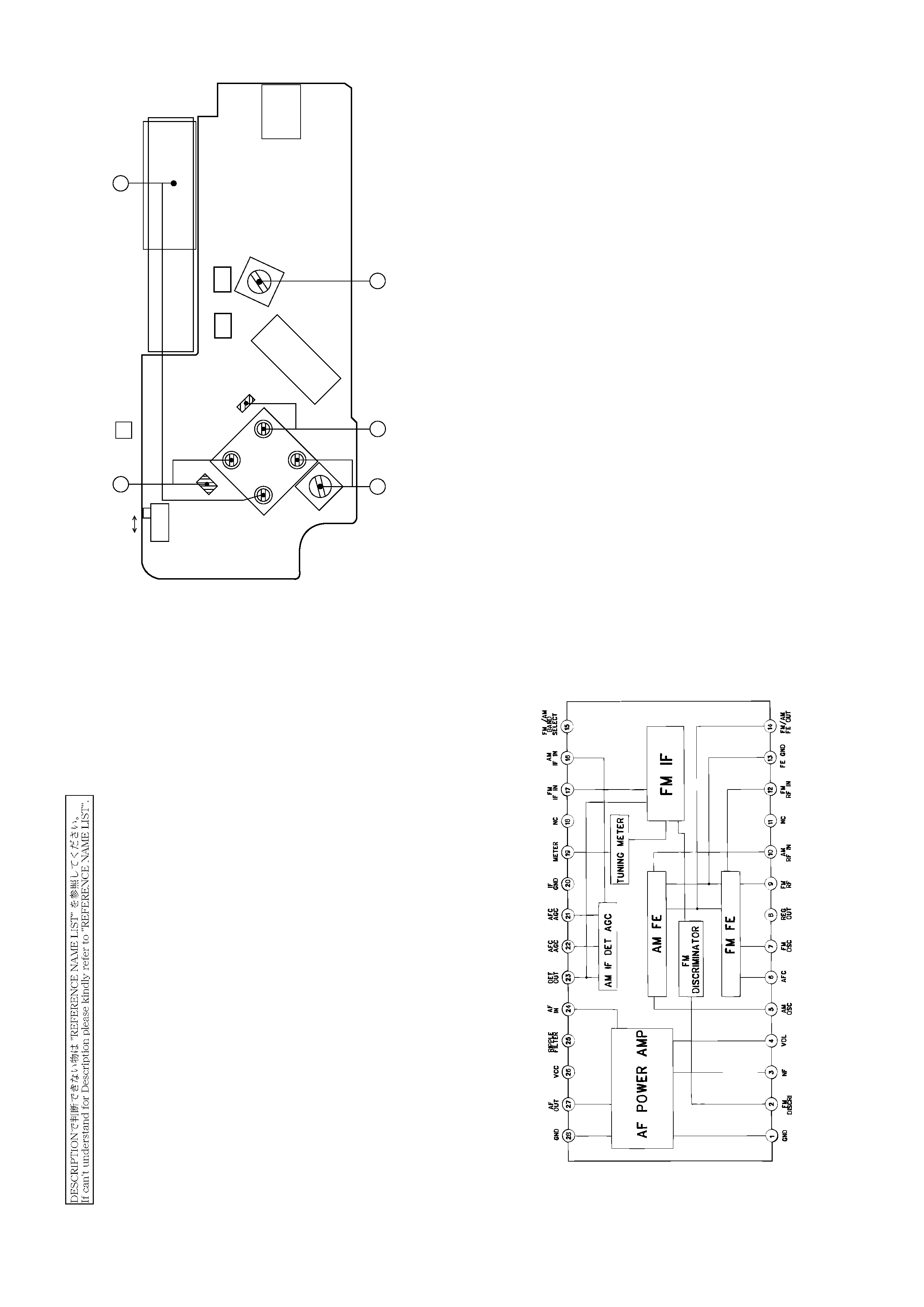 ELECTRICAL MAIN PARTS LIST
DISCRMINATOR FILTER 10.7MHZ
COIL,OSC AM 8441A 7ZO-93100
SW,SLIDE SKA-12DO1S-G2-NA
VOL,ROTARY RV121S-10-012J-B50K
TI ................................................................................ 450 kHz
2. AM Freq. Range Adjustment
L5 ............................................................................... 515 kHz
TC3 ........................................................................... 1635 kHz
3. AM Tracking Adjustment
L6 ............................................................................... 600 kHz
TC4 ........................................................................... 1400 kHz
4. FM Freq. Range Adjustment
L2 ............................................................................... 87 MHz
TC2 ........................................................................... 109 MHz
5. FM Tracking Adjustment
L3 ............................................................................... 90 MHz
TC1 ........................................................................... 108 MHz
Less than 51 dB (at 600 kHz)
Less than 47 dB (at 1000 kHz)
Less than 46 dB (at 1400 kHz)
---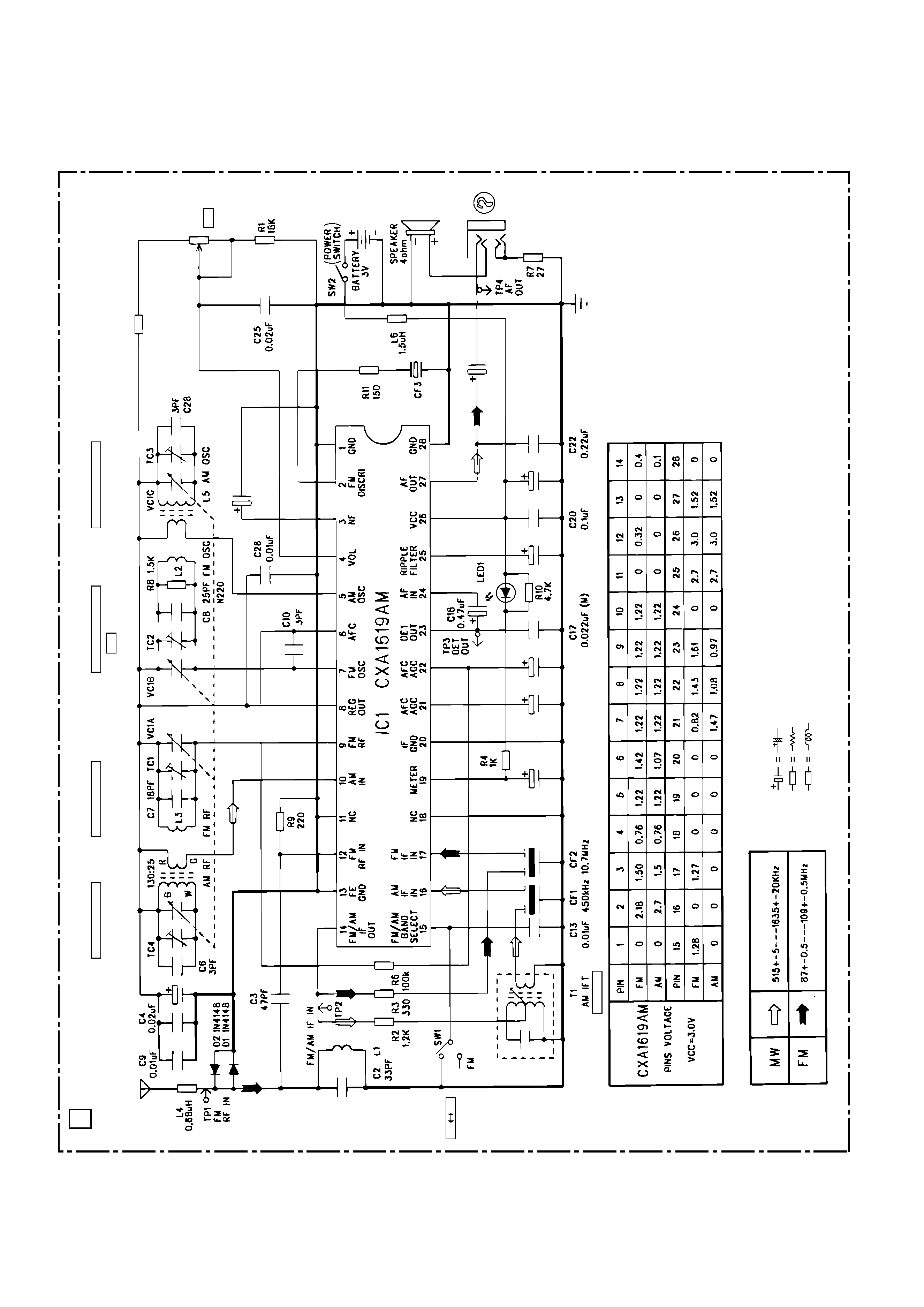 PVC1(TC1~4,VC1A~D),VC1A~D TUN
---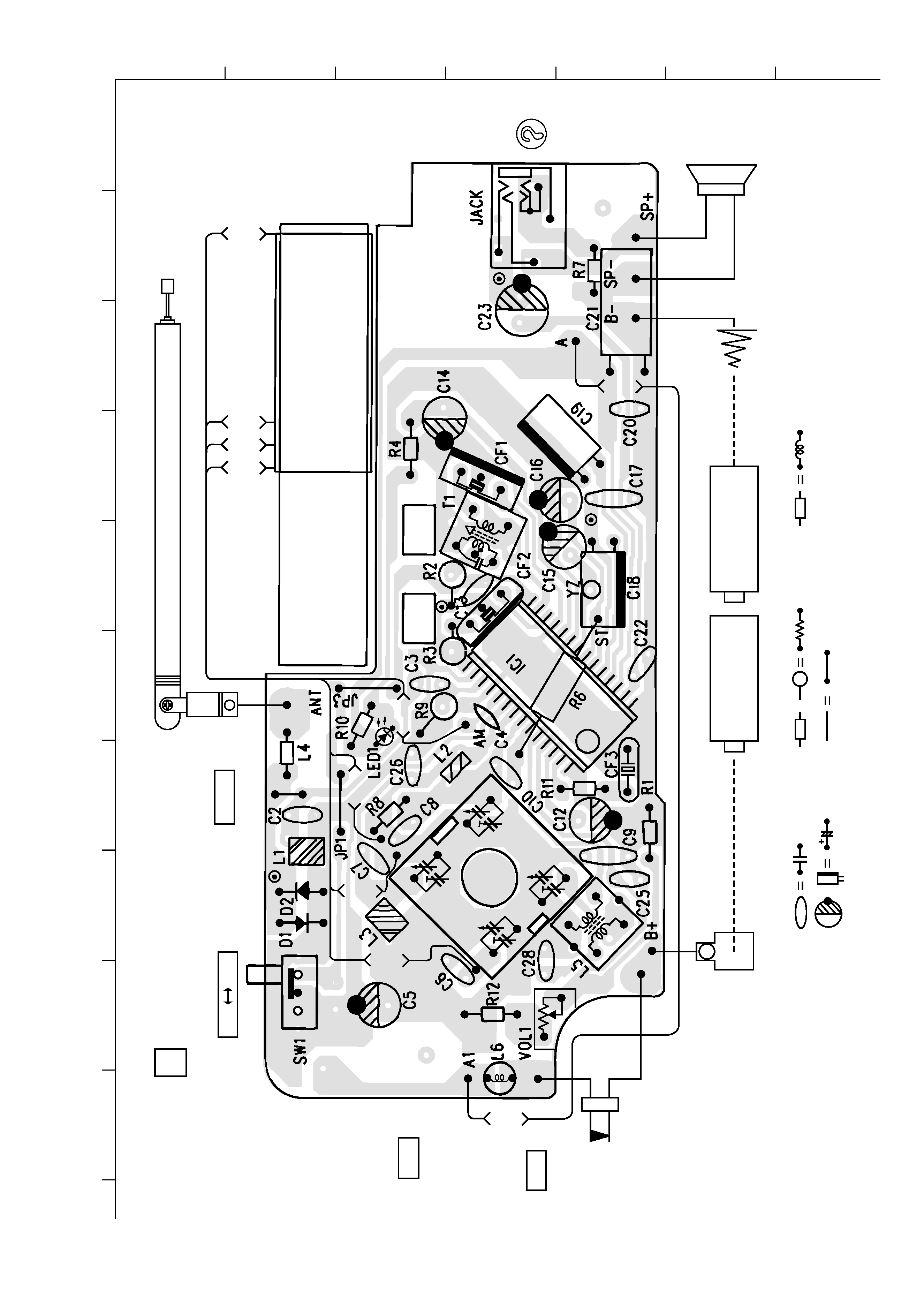 ---